Buying a home is one of the most stressful experiences out there. In fact, nearly 2 in 5 people described buying their first home as "the most stressful event in modern life." Even when you hire the right, knowledgeable agent for your team, the process can still be hard. After all, this is the largest purchase that most of us will ever make. Furthermore, as with any large purchase, it is likely to attract some shady characters hoping to take advantage of you. Add that to the everyday stress of buying, and you may feel like you want to just ignore warning signs. That's why even people who should know better sometimes fall for real estate scams.
Having a savvy real estate agent at your side can help reduce the chances you'll fall prey to one of these real estate scams. However, you should also understand what dangers lie out there for home buyers. After all, knowledge is power, and you want to be sure to outwit any tricksters out there!
Real Estate Scam No. 1: Transferring Funds to a Fraudster
After you find the perfect home and your offer is accepted, it's time to put your money where your mouth is. At least you think that's what you're doing. However, after you respond to an emailed request to send money to this account or that person, it winds up someplace else. Possibly someplace far, far away. In fact, this one has become so common that the California Association of Realtors now has a "Wire Fraud Advisory" as a standard component of the purchase agreement.
How to Protect Yourself
Cybercrime can hit any industry, and real estate is no exception. More and more of the transaction is happening online so it's more important than ever to protect yourself. Either get the information verbally or if you do get the information via email, confirm it with the escrow or title company. Be very suspicious of any subsequent emails that advise you that wiring instructions have changed as such emails could be from hackers.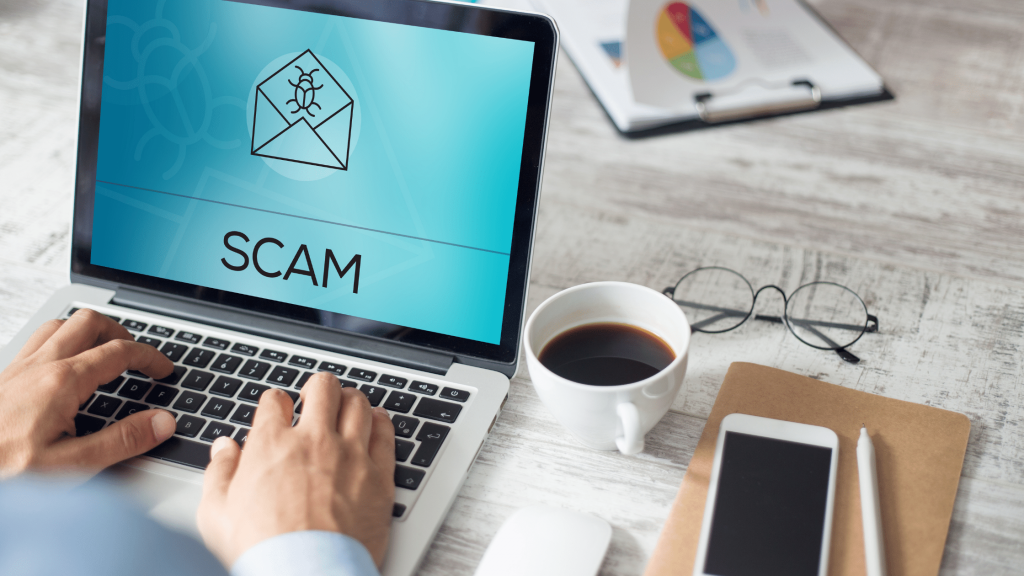 Real estate scam No. 2: Rental Scams
At the end of the day, if something looks too good to be true, it probably is. So if you see a home listed for rent and the price seems too low for what they're offering, be on alert! Oftentimes, a scammer will steal the address and photos from a vacant home listed for sale. They then use those photos to create a bogus home-for-rent ad online, typically either on Craigslist, Hotpads, or Apartments.com. Be warned though, sometimes you can even find these on Zillow or Trulia.
When you ask to meet a "landlord" (as you should) and the answer is that they're out of the country or out of town and can only communicate via email, this is a big red flag. Sometimes, the scammers will use a phone call to draw you in. They will typically be using a Google voice number or possibly a burner phone. They may ask you to send a deposit and rental payment to their P.O. box and tell you that the key is hidden on the property. Or, they may send they'll send you an access code once they have your funds.
However, as with any scam, you'll never get that access code and a thief is off with your money.
How to Protect Yourself
Try not to fall in love with a home until you make sure that you are speaking with the rightful owner of the property or an established property manager. You can conduct an online record search to confirm. Start with a simple Google search of the property address or go to the county website. Many states also have searchable online databases, some of which track owners' names. Or, you can use a free service like CourthouseDirect.com which can provide relevant information for that property. Be careful, sometimes fraudsters also search public records and will impersonate the rightful owner. You can also call a reputable real estate agent and ask them to check into the property status for you.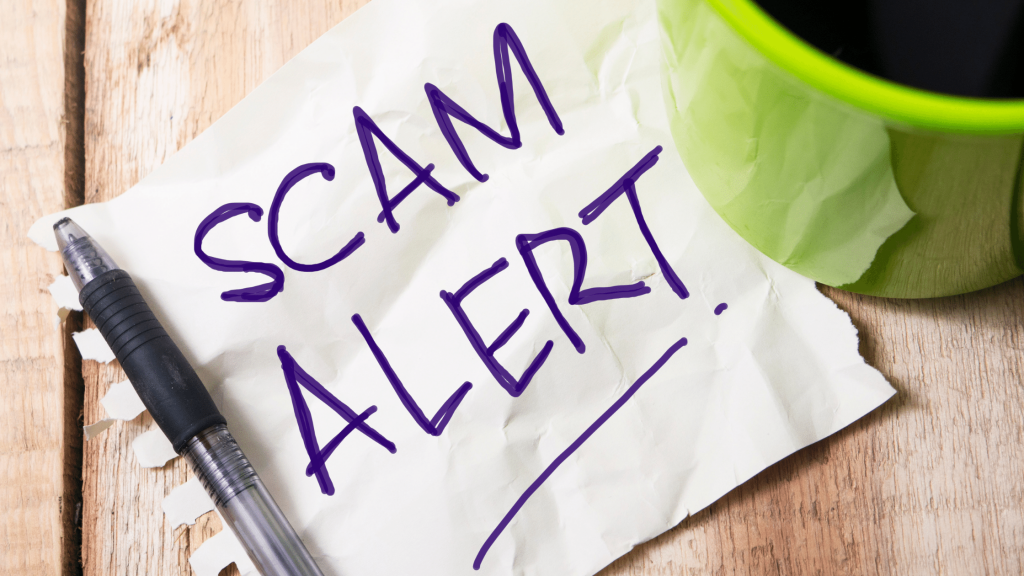 Real estate scam No. 3: Foreclosure Relief
Unfortunately, when people fall on hard times, fraudsters are even more likely to go after them. Right now with COVID, many people are facing financial difficulties that are leading them to seek creative options. A scammer may reach out saying they can reduce a homeowner's mortgage payments. Sometimes, they may even pretend to be a government employee or part of a government assistance program. However, the trick is that the homeowner will need to pay a large sum of money upfront in order to join the program.
CLICK HERE to learn how to apply for forbearance.
How to Protect Yourself
The best way to protect yourself is to always work with a reputable lender. If you don't have one, reach out to a trusted real estate agent who can refer you to one. As with most services, you can find reviews of most lenders and real estate agents online. Always be sure to choose one with great reviews! If any government employee or program ever tells you not to talk to your lender, that is a HUGE red flag.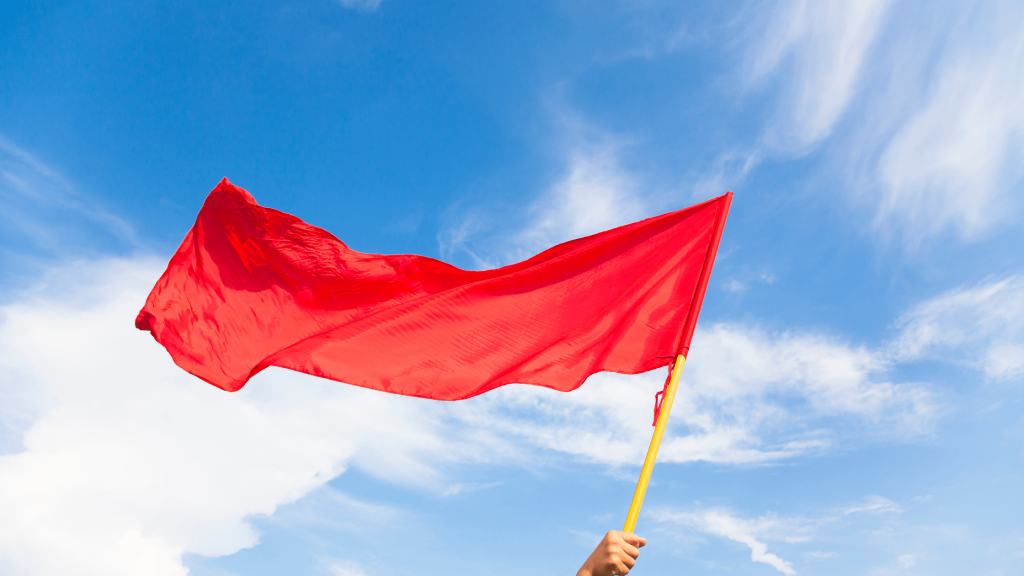 Real estate scam No. 4: Unlicensed Agents
When working with a real estate agent, it's always important to make sure they're licensed! Even using an agent with an expired license can lead to problems for you down the line. In California, the National Association of Realtors doesn't even allow unlicensed agents to show properties. They also can't discuss any documents pertaining to the sale. So make sure you don't get in too deep with an agent who may not even be able to help you navigate your transaction in the end!
How to Protect Yourself
Don't be afraid to ask your agent for their license number! Any reputable agent will be more than happy to give it to you. They should also have it on their website and social media pages.
Avoiding Scams
The best way to avoid scams is to work with good, reputable people. Here at The Shannon Jones Team, we have a network of people who provide a number of services. If you need a referral or even want to know if we've ever worked with someone, please feel free to reach out to us. You can fill out the form below or give us a call at 562.896.2456. And as always, if you need any help buying or selling real estate in Long Beach and the surrounding areas, we'd be happy to help!