Parklets started as pandemic necessities but have quickly taken on a life of their own! When only outdoor dining was allowed, restaurants knew they had to adapt – and quickly. That's when Long Beach's parklets started popping up all over the city. Some restaurants erected bare-bones parklets with just a couple of tables and chairs surrounded by cinder-block barriers. Other restaurants have gone all out adding string lights, plants, and even building their own decks. Some parklets are all on their own in a parking lot, while some areas like 2nd Street have them everywhere! Regardless of how Long Beach's parklets got here, it looks like they're here to stay. Here's our guide to Long Beach parklets.
Where Parklets are Going
For a while, it seemed like parklets were only going to be around until indoor dining got back to normal. However, the response to the over 100 parklets in Long Beach has been largely positive. Mayor Garcia himself is a huge proponent of parklets. The parklet program was going to expire on June 30th, but Mayor Garcia pushed back and the program has now been extended through September. Between now and then, the plan is to create a path for restaurant owners to make their parklets permanent. Although right now, only 12 parklets are under consideration to become permanent, many more could follow. This could be huge in helping restaurants recover after they were financially battered last year.
"It's going to take a multiyear approach to help them get back what they lost," John Edmond, spokesman for the Long Beach Hospitality Coalition told The Long Beach Post. "We're facing a long road to recovery."
Want to support Long Beach parklets? CLICK HERE to help make them permanent!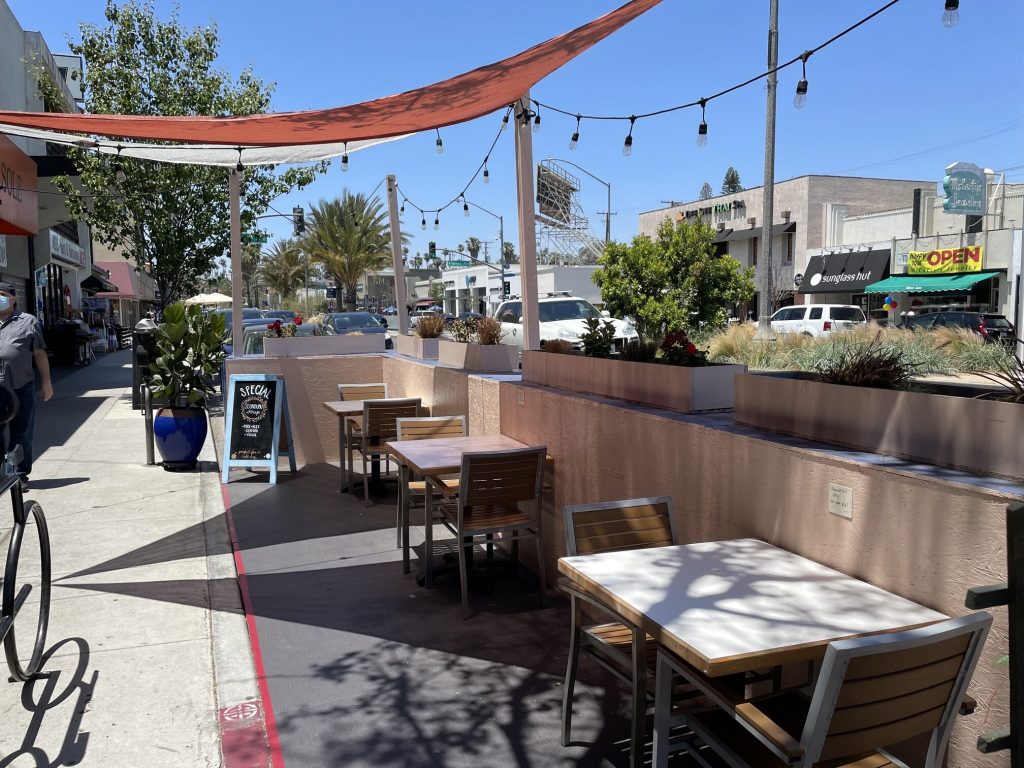 Parklets Aren't Perfect
Of course, like with any large public works project, there are criticisms as well. Parklets were constructed quickly as part of an emergency program. Therefore, they didn't necessarily follow all insurance rules, and certainly not all zoning rules. This could pose a problem when making them ADA compliant, which they would need to be in order to become permanent. Furthermore, parklets do cause some safety issues. Since parklets are located so close to the streets, they can pose a hazard to cars. Luckily, when a parklet was destroyed at Michael's on Naples Ristorante, no one was sitting there since it was after hours. However, the incident did shed light on some potential issues.
Clearly, parklets can be a touchy topic with lots of opinions. A May 18th post in a popular Long Beach Facebook group, Long Beach Food Scene, generated nearly 250 comments. Many people talked about their love of parklets, but others talked about the impact on Long Beach's parking which can already be a struggle. Others still talked about how parklets can affect the sidewalk and the pedestrians on them – especially those in wheelchairs.
Finally, one opinion shared is one that isn't spoken about enough. Not all restaurants can afford parklets. After all, restaurant owners take on all costs associated with the construction of parklets. This could put other restaurants at a disadvantage, or mean newer restaurants are unable to compete with the gorgeous parklets of Saint & Second or Panxa Cocina.
Long Beach Parklets
Looking for a Long Beach parklet to dine at for your next meal? Here are just a few of the ones you can visit!
The Attic
R Bar
Panxa Cocina
Poke Pola
George's Greek Cafe
For more information on The Open Streets program which allows parklets, please visit the City of Long Beach's website HERE.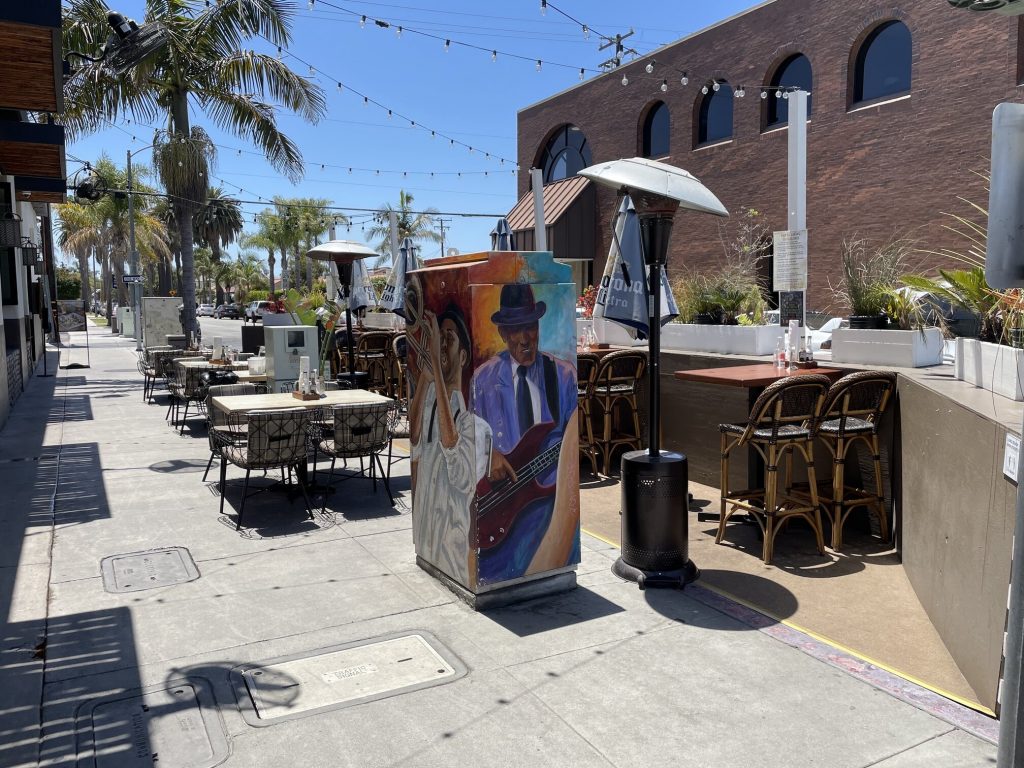 We Love Long Beach
Long Beach parklets may not be perfect, but they did help local businesses get by during a very difficult time, and The Shannon Jones Team is all about supporting the Long Beach community! For more information on Long Beach delivered right to your inbox, fill out the form below and receive our bi-weekly enewsletter.