As you drive around Long Beach neighborhoods, you'll recognize a common trend: drought-tolerant landscaping. Here in Southern California, water is a precious resource, especially in our current drought. For those who are looking to save on their water bill and also be environmentally conscious, drought-tolerant landscaping might be the answer. Drought-tolerant landscaping predominantly consists of succulents, native shrubs and trees, wildflowers, and ornamental grasses. If you've been considering this type of landscaping, here are some reasons to make the switch! 
Less Maintenance – Let's face it, it takes a lot of work to keep a lush, grassy lawn looking good, especially in Southern California. With drought-tolerant landscaping, you won't need to worry about watering, fertilizing, or lawn mowing. 
Reduce Water Usage – Cutting back on your water usage isn't only great for the environment, but it's also easier on your wallet. Your water bill will be less each month and the City of Long Beach offers rebates through the Lawn-to-Garden program. The Lawn-to-Garden Program is a great incentive for Long Beach residents to convert their grassy lawns to drought-friendly lawns. The state of California also has water usage restrictions to provide some relief from the drought. Implementing a drought-tolerant yard will make it easier to follow those restrictions during the blazing summer months. 
More Versatility – Break away from the cookie-cutter grassy lawn and mix it up! Drought-tolerant landscaping gives you the opportunity to express your own style and preferences. There are so many different options for plants and hardscape features that you can add – the possibilities are endless.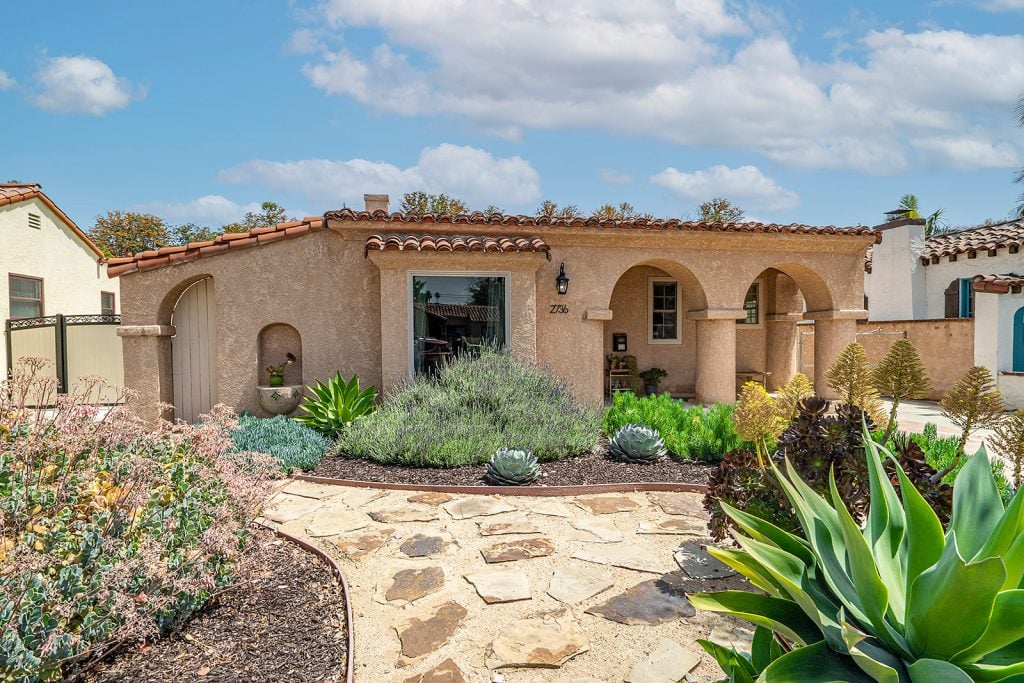 Long Beach's Lawn-to-Garden Program
Did you know that the City of Long Beach offers incentives to replace your water-guzzling grass lawn with drought-resistant landscaping? The city will pay $3 per square foot for residential front yards and $2 per square foot for residential back and side yards. To review the terms, conditions, and design requirements, click here!  
Thinking of getting started on your landscaping makeover? We can refer you to a local landscaping company. Give us a call at 562.896.2456.