Once dubbed an "instant city" that grew by leaps and bounds, the city of Lakewood has truly come into its own over the years.  While some people may think of Lakewood simply as that slice of suburbia existing between Long Beach and Bellflower, it has a rich history and much to offer.
The Early Years
In the early 1950s, Lakewood sprang up from lima bean fields almost overnight. Building this area broke records, with 17,500 homes built in less than three years. A new house was completed every 7 1/2 minutes! That's 40 to 60 each day, with a record 110 completed in a single day.
Part of the reason Lakewood was populated so quickly was that WWII veterans were able to obtain loans with no down payment. At the time, mortgages had 4% interest rates. Therefore, payments on these homes were about $44 to $56 per month, including principal, taxes, and insurance. When homes in Lakewood first hit the market, tens of thousands of people showed up to visit a handful of model homes. In the first two months alone, over 200,000 interested buyers visited the neighborhood sales office and over a thousand families signed to purchase new homes. In 1950, you could land a 2 bedroom home in Lakewood for around $7,500 or a 3 bedroom house for under $9,100.
Lakewood's neighborhoods centered around major boulevards with landscaped medians and frontage roads on either side. Access to the main road from the frontage road is only possible from infrequently spaced collector streets. This plan was unusual at the time and one that was hailed by urban planners.
For more history, check out these amazing historic photos!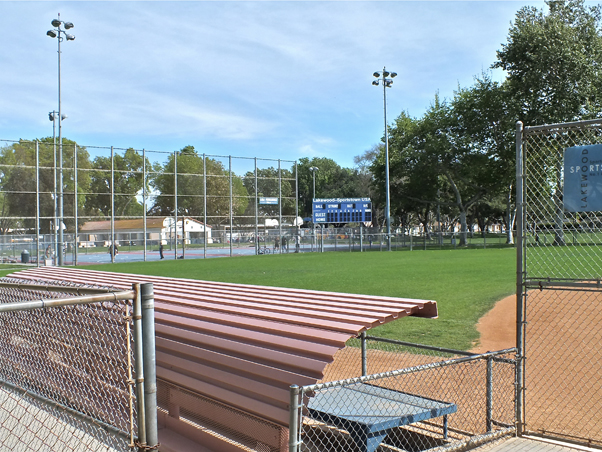 The Neighborhood Booms
Lakewood rapidly transformed from a cozy town in the early 1950s to a community of over 70,000 residents by the middle of the decade. The city's municipal needs changed too. In 1954, residents voted to incorporate, approving the measure by two to one. Lakewood took a different tactic than most cities, though, when it came to services. Its residents opted to contract most of its municipal services from the county, other agencies, or private industry. Therefore, it became known as a "contract city."
Lakewood was also very much a "company town." Many of its homes housed workers at Douglas Aircraft, which employed 22,000 people by 1956. Other major employers over the years include North American Aviation, the Long Beach Naval Shipyards, and Aerojet General, along with other local assembly plants.
Housing Styles
For the most part, Lakewood homes are traditional variations on a theme. The original floor plans range from 888-1225 SF. However, many have been altered or modified over the years. These homes generally have added bedrooms, bathrooms, or family rooms. Most of the lots are between 5,000 and 5,300 SF.
While there are a number of distinct neighborhoods within Lakewood, the one that stands out as different is Lakewood Country Club. This neighborhood of custom homes was built in the 1950s and 1960s. Home sizes start at about 1,800 SF and the lots range from around 8,000 SF up to 20,000 SF. Some of the homes have been drastically altered or rebuilt over the years. This gives the neighborhood a more varied architectural feel than other parts of Lakewood. Within Lakewood Country Club are the exclusive "island" streets of Manor Drive and Parkview Drive. With larger lots and expansive golf course views, homes on these streets sell at a premium.
Want to tour a Lakewood home? Recently, The Shannon Jones Team sold a Lakewood home. You can watch the video tour below or CLICK HERE for more information.
Parks and Recreation
One draw to the area – and something that residents say they enjoy – are its parks. Lakewood has 20 parks and recreational facilities. This includes two swimming pools, two teen centers, eight "tot lots," and 10 playgrounds. There are numerous classes and events for all ages, including two community centers for seniors.
Popular annual community events include Pan American Fiesta, Patriot Day, the Block Party, and Halloween Carnivals. There are also many other family-friendly events held throughout the year.
The Summer Concert Series at Del Valle Park helps foster a sense of community all summer long. Performances start in June and feature different musicians each week. You'll get to hear country, rock, Motown, disco, swing, and almost any genre you can think of. Concessions are sold at the concerts, but you're also encouraged to bring your own picnic basket.
Schools
One of the interesting things about Lakewood is that four different school districts administer its schools. Depending on where you live, your children may attend schools in one of these districts: ABC Unified School District, Bellflower Unified School District, Long Beach Unified School District, or Paramount Unified School District.
Within the city's boundaries are a few schools including Gompers Elementary School and Lakewood High School.
Shopping
Lakewood takes great pride in its businesses. In fact, Lakewood Center was Southern California's first outdoor shopping mall when it opened in 1952. When it first opened, it featured more than 100 stores. The mall was enclosed in the late 1980s and a subsequent renovation was completed in 2000-2001, which added a new wing and a food court. Additionally, two new department stores were added at the time. Today, it's home to 250 stores.
In addition to major chains, some of the city's favorite small businesses are run by locals and employ many Lakewood residents. Foggia Italian Market and Deli, Adobo Taco Grill, Tag & Target game zone, Sunrise Cafe, and Shop Chelou Boutique are just some of the wonderful businesses you can find.
Also, don't forget to hit the Lakewood Center Farmers Market on Saturdays from 8:00 AM to 12:00 PM.
You can learn more information about the Lakewood Center HERE. Or, for general shopping information, please CLICK HERE.
Fun Facts About Lakewood
Lakewood is home to the first Denny's Restaurant ever.
Lakewood was dubbed California's Sportstown by Sports Illustrated (2004).
The jet in Airplane Park is a decommissioned Douglas Aircraft Company F3D "Skynight" fighter. It was originally a gift from the Defense Department.
Lakewood hosts one of the largest annual High School reunions ever. Every July it invites every class from Lakewood High.
Homes for Sale in Lakewood
With so much to offer, it's easy to see why many people would want to call Lakewood their home. The neighborhood is priced more affordably than Long Beach to the south or Cerritos to the east. Therefore, homes here are in high demand and tend to sell very quickly. Below is a look at what's currently available. If you'd like more information on any of the homes, please fill out the contact form at the bottom and we'll be happy to contact you.