October is Arts Month is Long Beach, and one of the best ways you can get out and celebrate our local artists is to attend the Long Beach Open Studio Tour. The Shannon Jones Team is proud to be a sponsor for this self-guided tour, and we are especially excited because this year the tour is extending over three weekends in October.
History of the Long Beach Open Studio Tour
Nine years ago, in 2009, local artist Lisa Wibroe was a part of the Mid-City Studio Tour. At the time, Craig Watson was developing "October is Arts Month" for Long Beach and he reached out to Lisa wondering if the studio tour could hold up as an annual event. It easily could, and has been going on since 2010.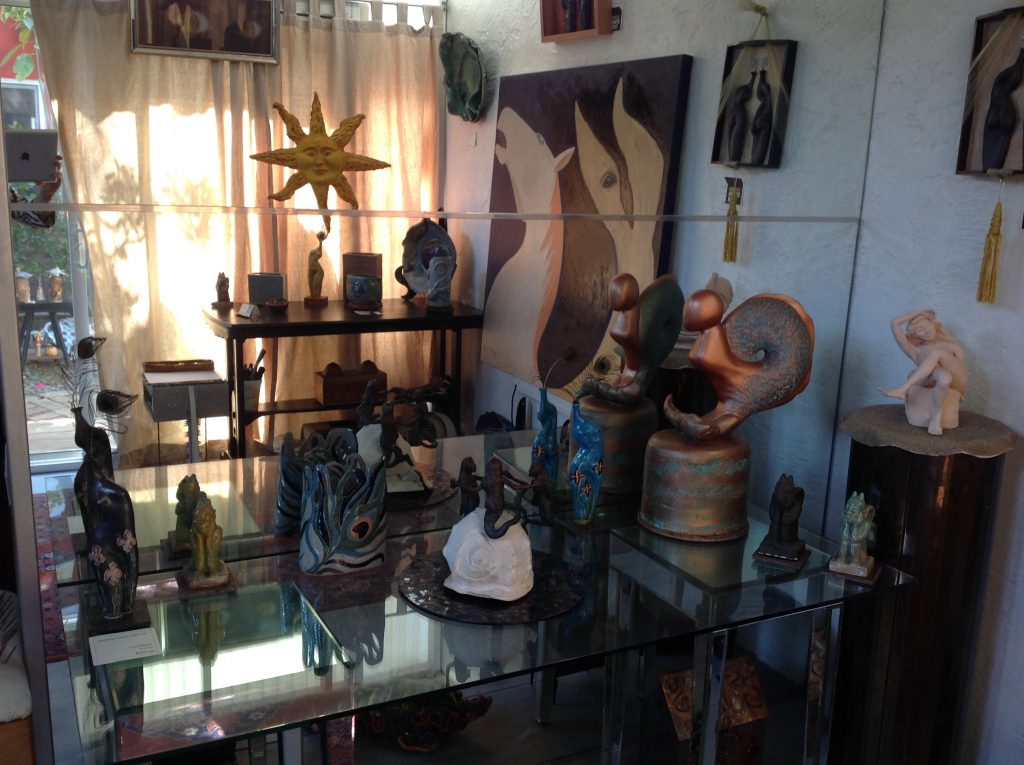 How the Tour has Evolved
When asked about how the tour has evolved over the years, Lisa told us how it has pretty much been the same (only smaller) all the way through. She attended CSULB and earned her art degree there so she was well connected in the local community of artists already. It just "took off" from there. Lisa said "it was kind of a mystery how people kept finding them," but they did, and the event just keeps growing year after year. Through word of mouth and people telling their friends they just kept adding artists to the lineup. Some years certain artists can't participate and others can, they gain some and lose some, but that's what makes it great. Visitors get a "different syllabus" as Lisa puts it, every year.
Lisa, along with fellow artist Tina Burnright has grown the event from 20 studios in 2010 all the way up to 45 studios this year, in 2018. It's their mission to help create a stronger connection between local artists and community members by giving people a glimpse into the actual working space of a professional artist, highlighting the fact that being a working artist is indeed a "real job."
Community Support
The Arts Council of Long Beach has supported the event since the beginnings, and this is the first year that other local businesses volunteered to sponsor the event. Along with the Shannon Jones Team sponsorship, other local businesses including the Powder Room, Blackbird Cafe, Flirt Lash Bar, the Red Leprechaun, and Sirenita's Restaurant offered to sponsor the event as well.
Why Three Weekends
This year's tour has grown to 45 studios featuring over 60 artists. Lisa divided the city into two parts with Cherry Avenue being the divider. Studios located west of Cherry Avenue will be open for viewing on October 13 & 14, studios located East of Cherry Avenue will be open for viewing on October 20 & 21, and on October 27 & 28 it's the artist's choice to keep their studios open for touring. (Scroll down to see the color-coded map of studios.)
When asked why they have extended it to three weekends, "we were getting complaints, and I don't like complaints," Lisa said, lovingly. She just wanted to make it possible for everyone to see all of the galleries if that's what they wished to do. While it's technically possible to see all of the galleries in one weekend, that's if you were only to spend 5 – 10 minutes each. Attendees needed more time to fully take in the experience. Lisa listened to the peoples' concerns and extended it to three weekends. Now there's no excuse not to see all of the galleries, and Lisa is looking forward to seeing how the tour maintains momentum over all three weekends.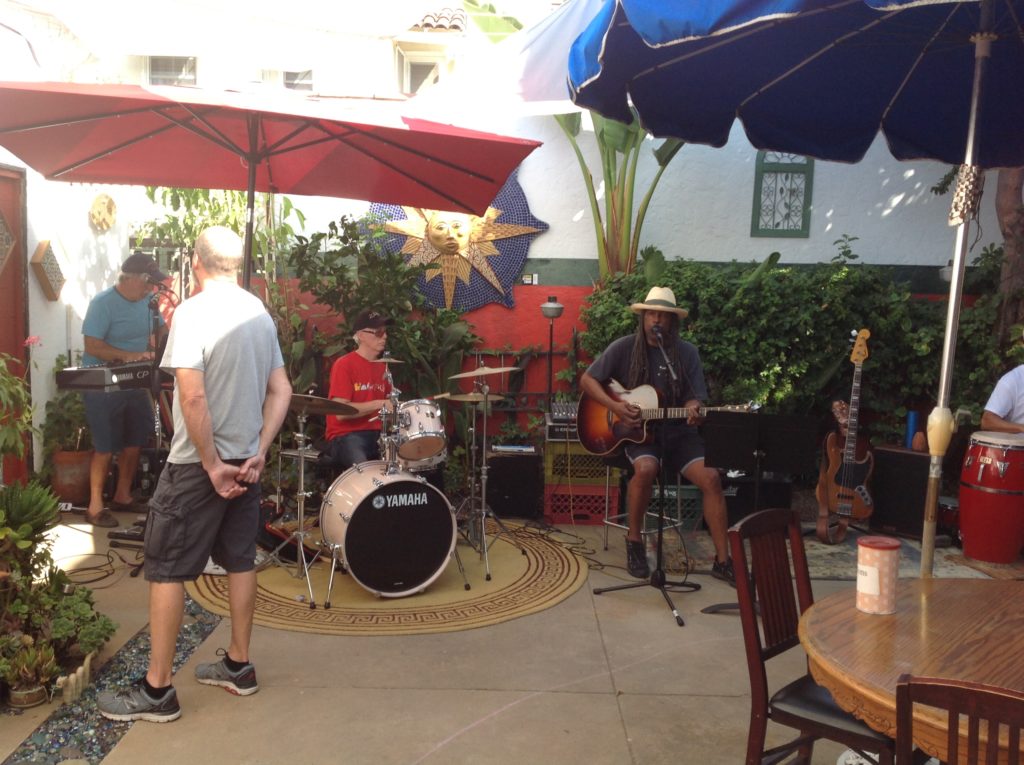 Things to Look Forward to This Year
Other than more opportunities to see more artists' studios, there will be live performances and demonstrations as well. You can visit their website here to see the full lineup with times and studio addresses. Lisa and Tina's studio will feature The Bad Benson Band, The GeriatriX, and the Popiki House throughout the event. Paul Harris and Richard Turner's studio will have a "Rolling Stone Drawings" Interactive Demo on Saturday and Sunday from noon – 5:00 PM. There will be more live music, pottery throwing demos, spin art, and card making stations, and more to check out as well.
The Future of the Long Beach Open Studio Tour
It's going on 10 years that Lisa has been organizing this event, and she is currently looking for someone to mentor and take the reigns. She would like to "pass the baton" to someone who will continue on with her tradition. Her hard work has certainly paid off, and she has even recently been honored with the "Creative Economy Leader" award for organizing this event. She has paved the way for someone to take over and keep the vision going strong.  
Long Beach Open Studio Tour Map 2018
We hope that you will be able to make it out this month to visit a few galleries on the Studio Tour. Here's a map that you can reference to plan your route and take in some of Long Beach's finest artwork while meeting the artists who create it. The best way to support local artists is to get out there and support their events, and this is one of our very favorites.