Falling in Love with a Home
It turns out falling in love with a home is much like falling in love with a person. The relationship moves in stages. There are ups and downs and sometimes you have to compromise, but true love lasts forever. Daina Grover, a Rose Park South homeowner, shares her love story here.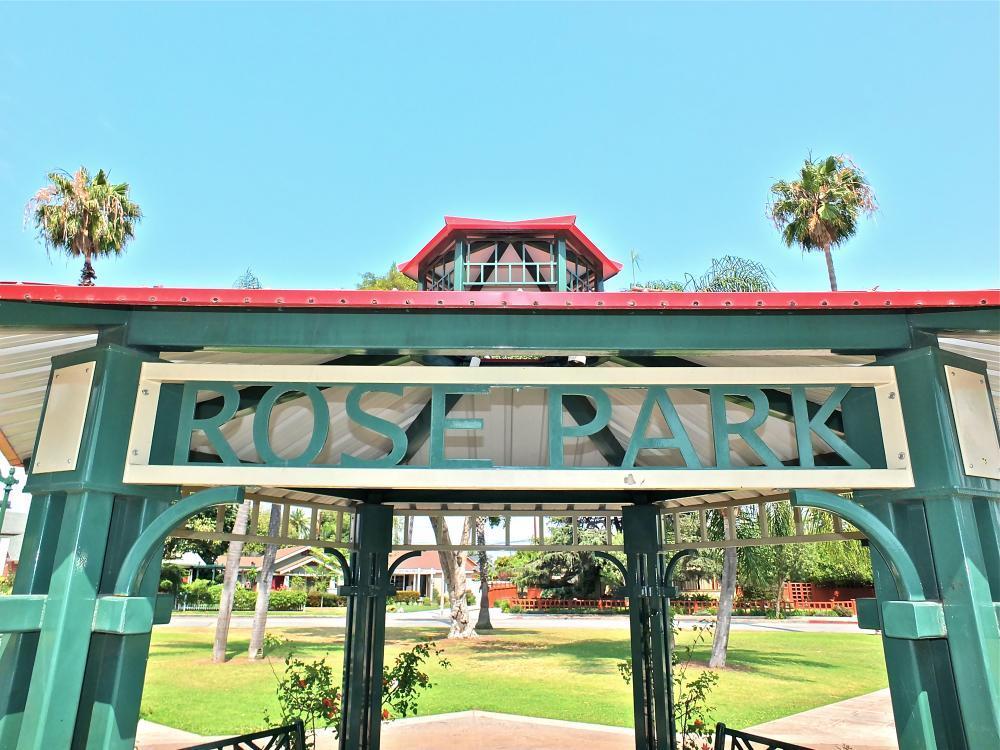 The Home Before THE ONE
Grover and her husband bought the home in the Spring of 2000. The original owner of the 1950 home had past away and the brother in law was selling the home.
"We were asking for a price reduction. We wrote a letter explaining how we were first time home buyers and did not have a lot of money, but thought the home was perfect to start our family," said Grover. They were able to buy the home and ended up having their first child there. However, it wasn't the home they wanted to spend the rest of their life in.
Love is Patient
Grover knew exactly what she wanted in her dream home. She wanted to live in the historic district of Rose Park and she wanted to live in an original bungalow. "I knew what I wanted in a home and I knew I would have to be patient in finding it," said Grover.
It's What's on the Inside that Counts
When Grover began looking at bungalows for sale in Rose Park, she thought she had found the one. "It looked perfect from the outside, but the inside was just torn apart," said Grover. Not wanting to settle, Grover continued her search. She enlisted the help of The Shannon Jones Team.
Love at First Sight
"I was recommended to Shannon Jones by a parent in my daughter's Gymboree group," said Grover. Jones had recently met with Rose Park homeowners who planned to sell their bungalow and didn't want to have to hassle with a sign and open houses. She showed the home to the Grovers in 2004.
Grover had only looked at a handful of houses before finding her dream home. "I walked in and immediately said 'this is it!' It was just perfect. We didn't have texting back then so I took a photo of it and went home to show my husband," said Grover.
After that, everything happened fast. "Three days later, we had a deal," said Grover.
Compromise
"There was a lot on my wish list that I gave up to be in this home, but it's perfect for us," said Grover. The house is smaller in size than her first home, doesn't have a garage, and required a fair amount of work. However, none of this deterred Grover. "The integrity of the classic bungalow was still there," said Grover. Her home is also just a few blocks from the beach.
Labor of Love
Grover loved that the original qualities of a Craftsman bungalow were still apparent. For example, built in dressers, strong architectural details, a large porch and earthy color tones typically separate bungalows from other styles of homes.
However, the bungalow needed a new foundation and still had the original plumbing and electric system from when the home was built in 1917. "I spent the first year pregnant with my second daughter and fixing up the house. But it was never stressful," said Grover. "The process was also made much easier because The Shannon Jones Team gave us recommendations for all the contractors," she added.
It's the Little Things
Though repairs needed to be made, it was important to Grover to keep the original qualities intact. "I'll always keep the same footprint made to look like the original," said Grover. For example, all the old doors from the home were stored in the attic so Grover had them re-installed and bought glass door knobs that are replicas of the originals. "Our home is almost 100 years old so you have to be gentle with the repairs," said Grover.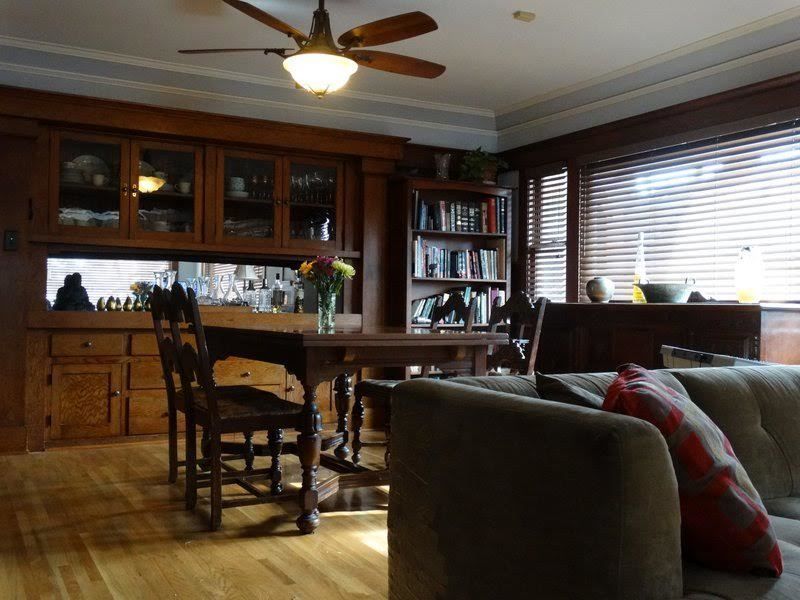 Making Memories
Grover has many fond memories in her home, but the ones that stand out the most are the holiday celebrations. "We don't have family nearby but we have a lot of friends that have become family. Every year we invite everyone over and have a big party for the holidays. Two years ago we had 26 people in our three bedroom house and it was perfect," said Grover.
The home also has a fire pit that along with the large large porch, makes entertaining easy. "We're a surfer family. We travel a lot up and down the coast to go surfing but it's so nice to always have a place to call home," said Grover.
Forever in Love
In addition to loving the home, Grover also loves being so embedded in the community. "It's a historic district so the common denominator in the community is that everyone's always fixing up their home and making improvements," said Grover.
Grover pictures staying in her home forever. "My youngest daughter says she wants to live here when she grows up," said Grover. Her oldest daughter wants to be an architect and is working on a school project to add a second story to the house. "We will always own this home," said Grover.