Although the most recent statistics for home sales in Long Beach show that prices are continuing to rise, there are also some signs that the Long Beach real estate market is cooling down a bit.
Consider the following:
The average time on the market reported for homes that sold last month, September 2018 was 33 days, up 17.9% from the same time year.
The inventory of available properties for sale was also up, by 12.8% for houses and 36.7% for condominiums.
Rising interest rates and other factors have impacted demand, and closed sales are down. For September 2018, closed sales were 4.3% below the previous year and for condos, the decline was 21.4%.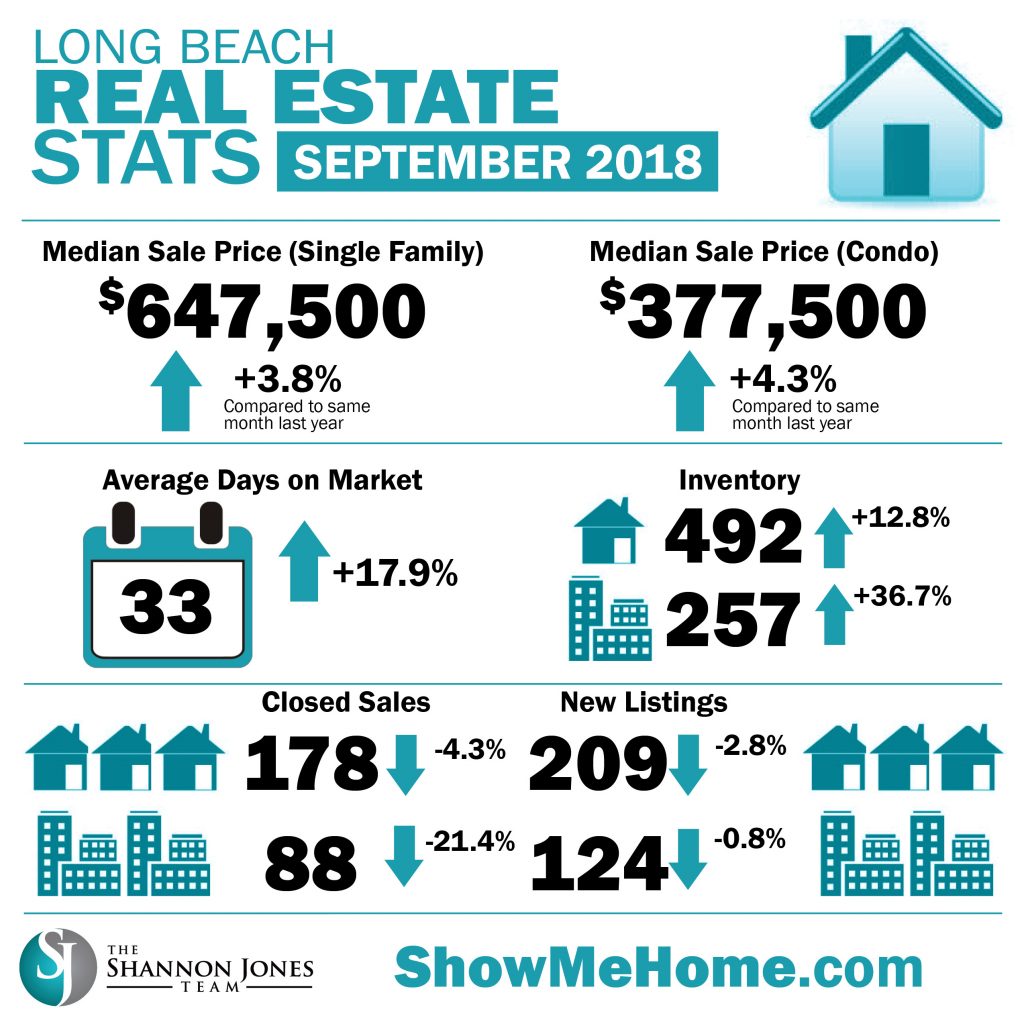 Price reductions on existing listings have become more common in recent months, meaning pricing strategy and having a marketing plan that continues beyond the initial two-week "honeymoon" phase is incredibly important. If you're thinking of selling your home, choosing an agent with a proven track record and expertise in your neighborhood is more critical in a shifting market than in a super hot "seller's market."
A recent forecast by California Association of Realtors (CAR) predicts that sales of single family homes will decline by 3.3 percent statewide in 2019 as interest rates likely rise and compound housing affordability. CAR is also projecting that the median home price in California will increase 3.1 percent next year.
Nationally, most experts project that home price appreciation will be continuing over the next couple years, just at lower percentages than we've been experiencing. See how their predictions for future home prices stack up by clicking here. 
If you'd like regular updates on your neighborhood or the value of your home, simply fill out the contact form below and we'll be happy to provide you with that information.