When planning to sell your home, paint colors play a bigger part than you may realize. Colors affect moods, feelings, and impressions of a space as well as the people in that space. To appeal to the most amount of buyers, you need to plan your color choices with this in mind. Pay attention to the interior and exterior colors you use, as these can have major impacts on the sale, and sales price of the house.
Exterior Colors
The color of your home is one of the first things a buyer will see. It's the introduction of the home and the first impression. The right color will invite buyers in, while the wrong one can turn them away without them even stepping foot inside.
The most popular:
Greige, white, and light browns. Surprisingly, one of the most popular choices for exterior paint is a color many people have never even heard of. Greige, as the name may suggest, is a combination of grey and beige. The blend of the two colors makes for a neutral, yet striking color on the exterior of a home. White homes have been seen as timeless, classy, and clean. White makes homes seem larger, and it is easy to add splashes of color for character. Light brown neutrals, such as tan, putty, beige, and taupe, are very versatile and give the home a subtle earthy feel. Neutrals are also popular due to the fact that they compliment the more natural elements of a home, such as brick, wood, and stone.
Stay away from:
Extreme colors. Bright colors like aqua and firehouse red only look good in tropical neighborhoods where everything is bright and colorful. Other than that, it will be seen as out of place and will deter potential buyers from even wanting to see the rest of the home.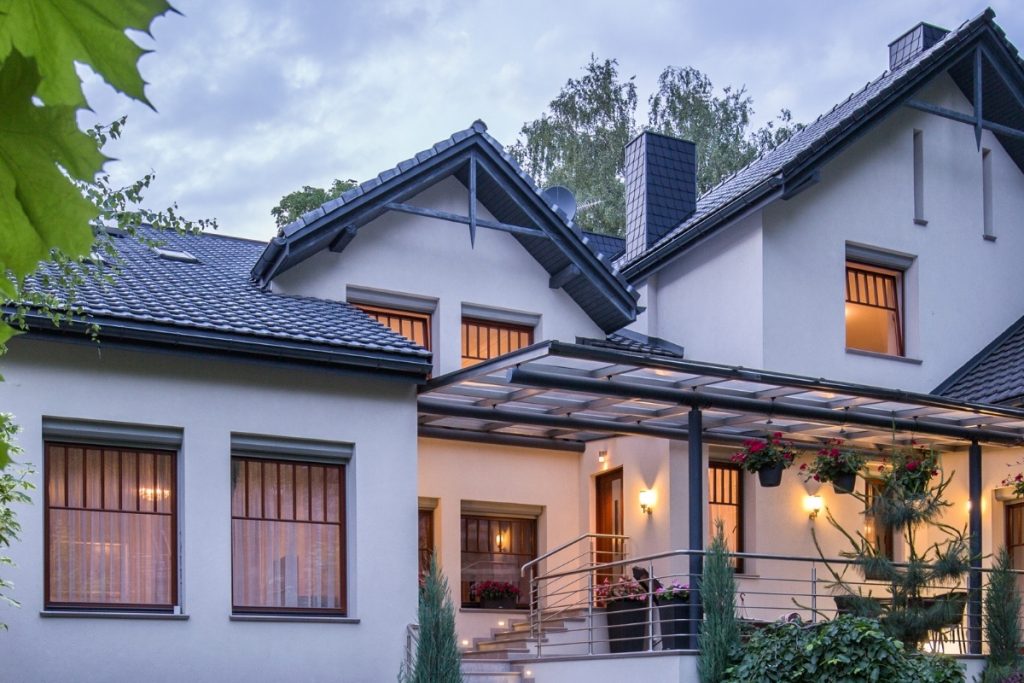 Front Door
The front door is the entrance to your home, so make sure it sends the right message. As with exterior paint colors, it is part of the first impression of your home and can make a huge impact on potential buyers.
The most popular:
Navy blue, charcoal gray, and black. These dark neutrals create striking contrast that will draw the buyers in all the way from the street. They are welcoming in a sophisticated and classy way. Just make sure the front of your house gets enough light and the door has windows around it, or it will just end up looking like a black hole.
Stay away from:
Any and all shades of pink. Pinks have consistently been among the least popular colors for paint. Even with many different shades, pink is a very specific color that will only appeal to a small amount of buyers. While the inside of a home may be stunning, a pink door can prevent potential buyers from wanting to make an offer.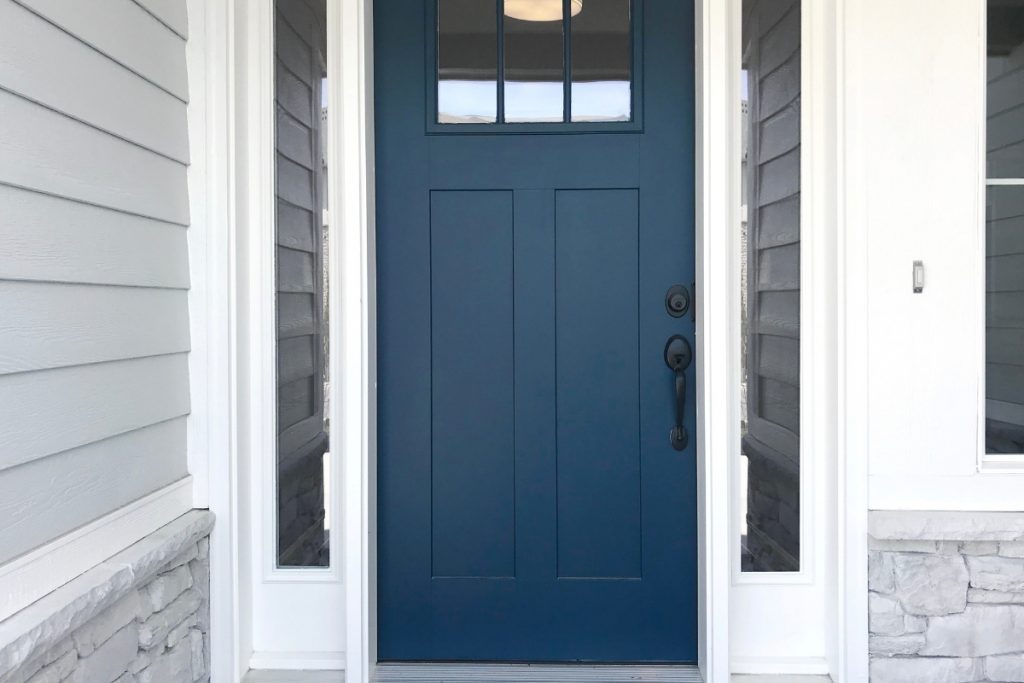 Living Room
The living room and other living spaces in the home need to be warm and inviting. It is a space where the family and friends will gather, so it needs to be a welcoming place to do so. Choose the right color so your potential buyers can imagine themselves here.
The most popular:
Light browns, grays, and greiges. including beige, taupe, and oatmeal. Don't write browns and grays off as drab and boring, because they are actually very popular in living spaces. Light browns and soft grays provide a subtle warmth and coziness to the space. Its softness keeps it from seeming like a bold color choice, and it feels welcoming to all who enter.
Stay away from:
Gray Blue. Although blue shades can bring a sense of tranquility, they can also make a room feel cold and uninviting. Instead, go with a warm color like neutral beige or greige.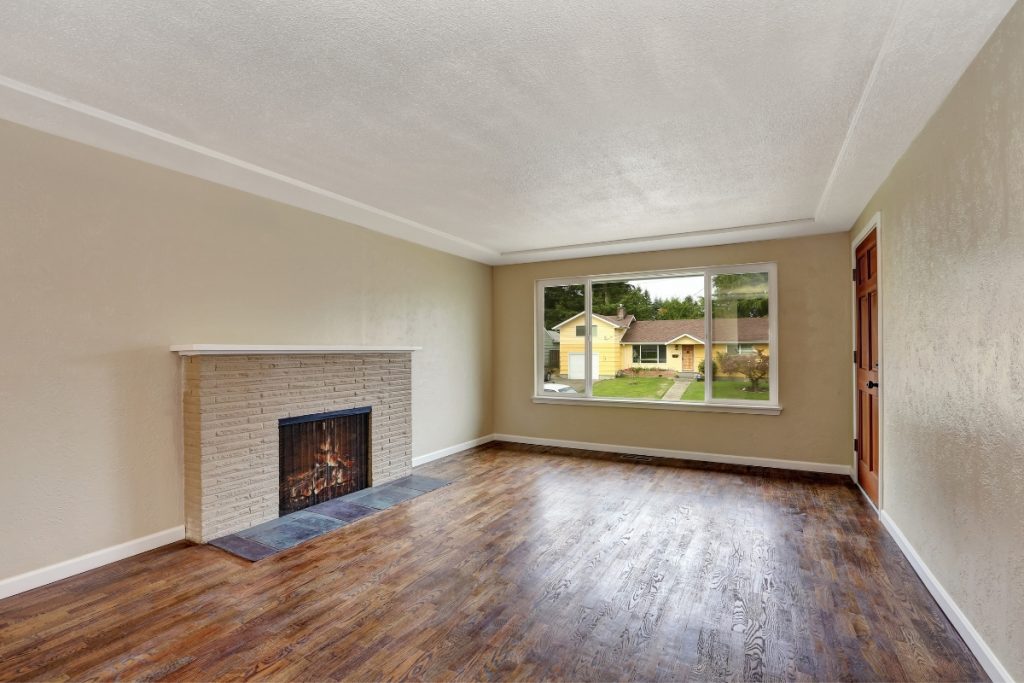 Kitchen
Kitchens are one of the busiest and most used rooms in a home. Because of this, your kitchen needs to be welcoming and inviting. Choose paints that invoke clean, light, and airy vibes.
The most popular:
White, soft blues and grays. A crisp white kitchen is a perennial favorite but it's not the only option.  The combination of light blue and gray gives off a relaxed but clean feel to a kitchen. The blue is inviting and encourages social gathering. The gray gives a sleek but subtle modern touch. While these colors may seem surprising at first, kitchens with this palette are hugely popular with today's buyers.
Stay away from:
Yellows. Gone are the days of the sunny, country-farm kitchens. While yellow initially seems to invoke a joyous and happy feel, don't use it for the main color. Studies have shown that large amounts of yellow actually cause people to feel angry and frustrated, which is not the feel you want to present.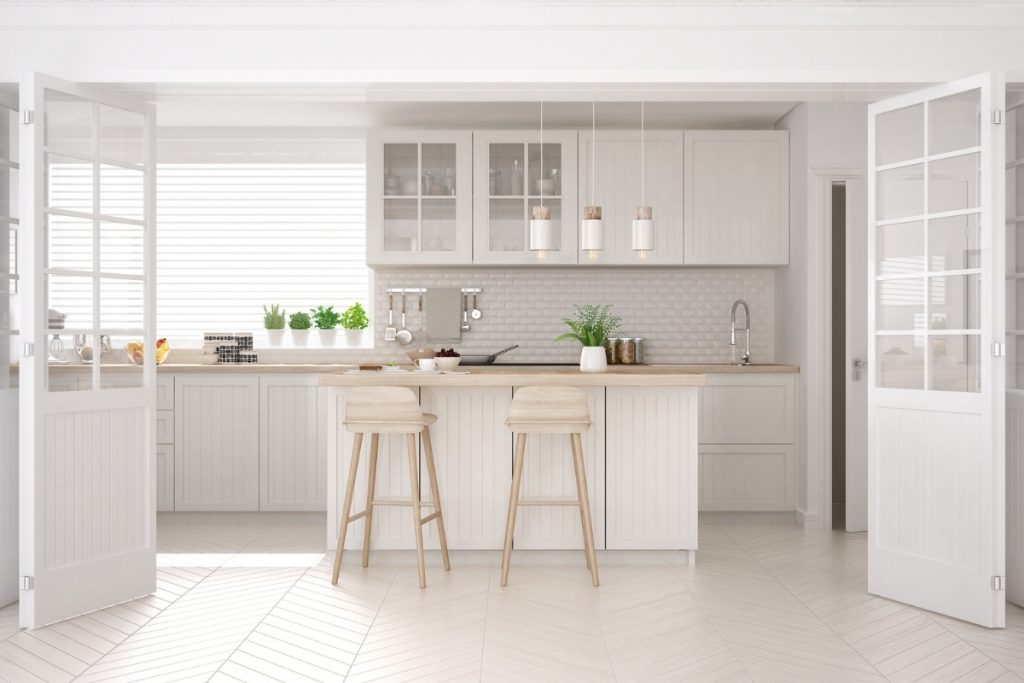 Dining Room
Not all homes have dining rooms anymore, but if yours does, make it a special place. Dining rooms are the place to celebrate special occasions, host dinner parties, and other events. Your potential buyers will appreciate a room that feels sleek and elegant, while also feeling inviting.
The most popular:
Gray-blues, including slate blue, pale gray-blue, and navy. Grays are sometimes an unexpected color for the dining rooms, yet they add a crisp and modern look to the space, without being overpowering. The blue shades add serenity and calmness, despite the potentially darker tones.
Stay away from:
Reds. While red shades like terra-cotta, brick, and burgundy may seem striking and classy, studies have shown that it is actually a turn-off to buyers. Red tends to raise a room's energy level and may be too stimulating and energetic for a dining room, even in darker shades.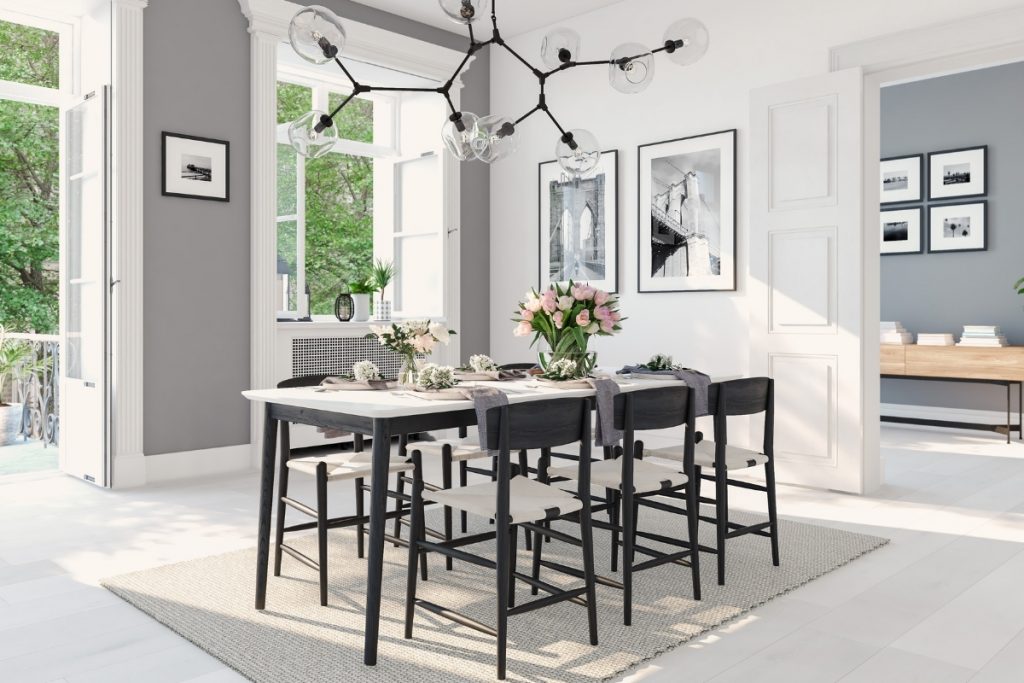 Bathroom
While the main focus on the house may be the bigger spaces like the kitchen and living room, don't overlook the bathroom. Bathrooms are important necessities, and the wrong (or right) color choices will stand out in the buyers' minds.
The most popular:
Light blues and purples, including powder blue and periwinkle. These pale shades of blue and purple give a light and airy feel to the bathroom. It feels clean without feeling stark. It also touches on the feel of water, making the purpose and color of the space connect beautifully.
Stay away from:
Whites. The white range, such as off-white, eggshell, etc, usually have a clean and classic feel, but avoid using it in the bathroom. In such a small space, white can make a bathroom feel sterile and uninviting.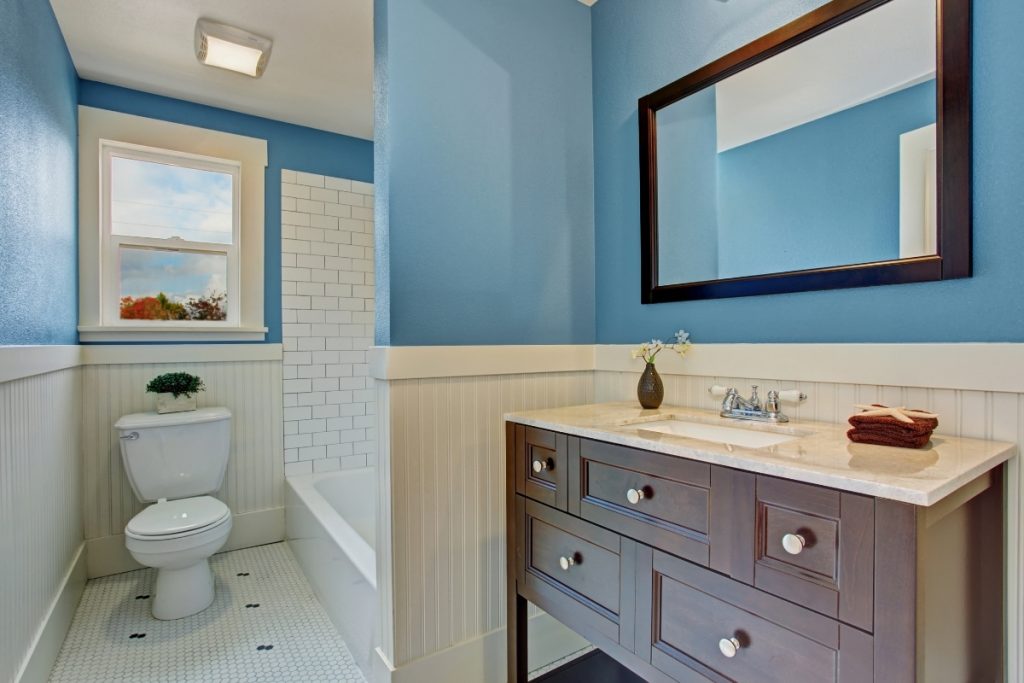 Bedroom
Bedrooms are the retreat centers of the home. They need to feel inviting, cozy and relaxing. You want to choose paint colors that will help your buyers imagine themselves unwinding after a long day.
The most popular:
Cerulean or cadet blue. Blue shades often have a relaxing and soothing effect on people, which is exactly what is needed in the bedroom. Cerulean is a light but bright blue, that adds a fresh feel to the space. Cadet blue is softer, but still light, reflecting a peaceful airiness.
Stay away from:
Pinks. As mentioned before, pinks appeal to only a very small amount of people. No matter the shade of pink, it does not give the relaxing, "retreat" feel that other colors can. Pink bedrooms are usually only reserved for little girls' bedrooms, and even then you should repaint the room before trying to sell.