Move Over Black Friday, Long Beach Loves Small Business Saturday
Tightly wedged between the door-busting deals of Black Friday and the internet insanity of Cyber Monday is the most feel good shopping event of the year — Small Business Saturday. And, Long Beach does it better than anywhere else! Turns out, you can support local businesses and meet all your holiday shopping needs without fighting the crowds or encountering technical difficulties. If you're interested in shopping small this holiday weekend, here are some local neighborhoods that offer great opportunities to meet, stroll, shop, and eat. 

4th Street Retro Row
Every day is Throwback Thursday at Retro Row. Whether you're looking for mid-century modern furniture or hoping to stock up on new books, clothes and vintage toys for the little ones, this pocket of Long Beach offers a bundle of shops that keep their gaze on recent and not-so-recent classics. You'll find something for everyone on 4th Street.
Check out the following shops to discover funky treats for your friends and family.

Click here to see a map of 4th Street Retro Row
2nd Street
Okay, so your sister really wants that chenille pullover from Banana Republic, but you're committed to gifting from local businesses. Second Street combines the best of small business creativity and authenticity with the larger brand items your crew's been asking for. Check her gift off the list, but stick to great local shops for everyone else.
You can do it all on the same street. Second Street offers upscale and interesting boutiques, specialty shops and your favorite national retail brands.
Click here to see a map of 2nd Street
East Village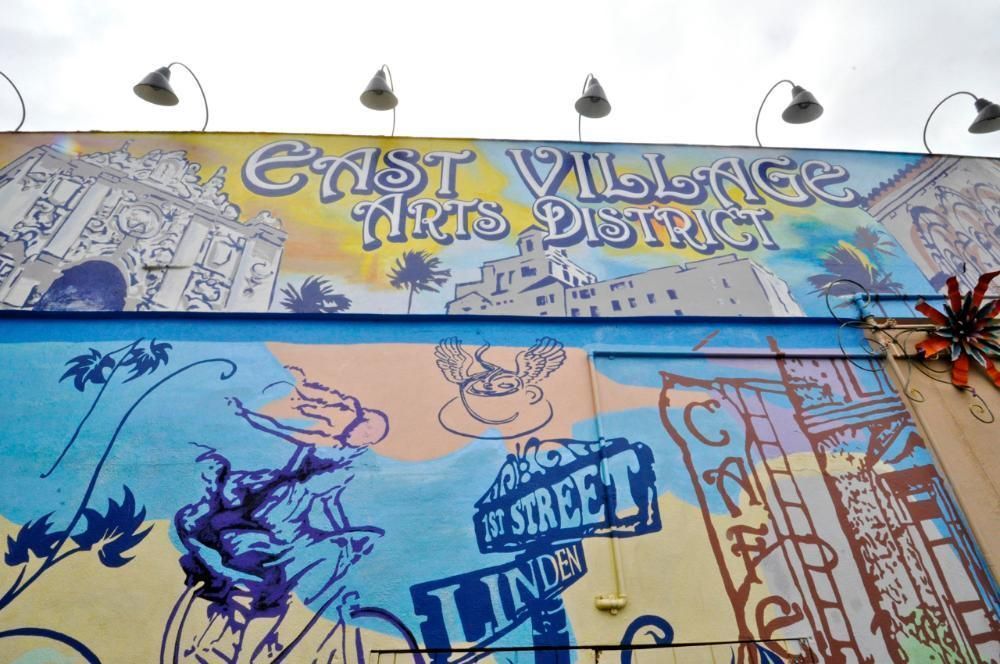 East Village, otherwise known as the Arts District of Long Beach, is admired for its local craftspeople and artisan flair. If you're a fan of the arts, this is the perfect place to shop, work, eat, and live. It's best to find a place to park and explore East Village on foot to capture the neighborhoods small-town feeling and observe the street art.
Here are some of our favorite small businesses to support in East Village:
Click here to see a map of East Village 
Bixby Knolls (Atlantic Avenue)
Bixby Knolls has been taking The LBC by surprise with its growing selection of unique shops, galleries and eateries.
Find a hidden treasure trove of antiques, home decor, games and toys, stylish clothing and more.
Click here to see a map of Atlantic Avenue in Bixby Knolls
Thanks for supporting the local community of Long Beach and Happy Small Business Saturday!