Halloween beckons us to conjure up festive DIY decorations that will delight and spook in equal measure. Here are some ideas to give your Long Beach home a hauntingly appealing makeover for Halloween this year.
Witch's Halloween Brew Station:
Planning a Halloween party? Then consider a "Witch's Brew" station that will leave your guests spellbound. A mystical cauldron brimming with dry ice conjures a magical fog, setting the stage for extraordinary libations. After that, label these elixirs with names like "Vampire Blood Punch" and "Witches' Brew" to transport your guests into a realm of supernatural delight.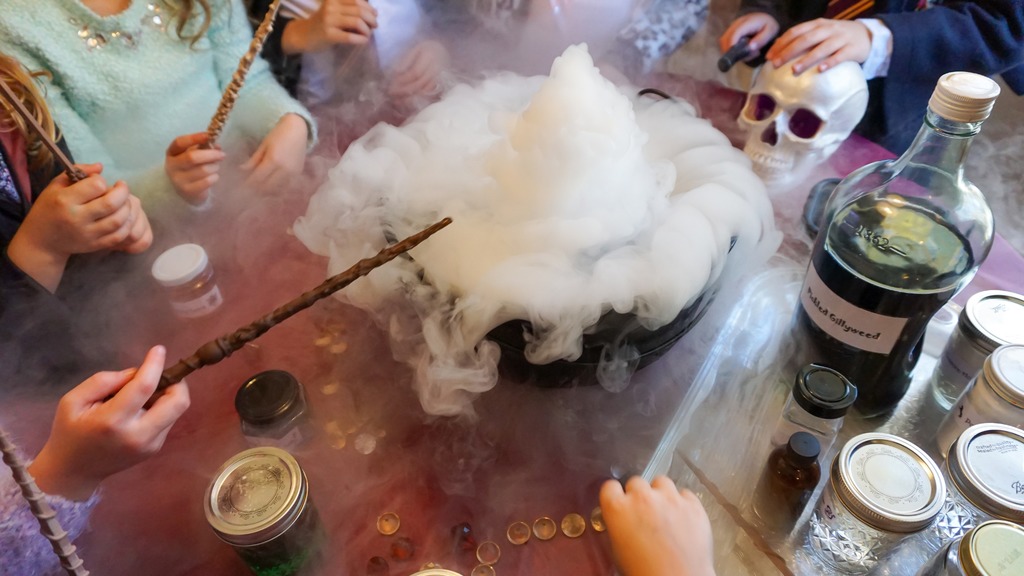 Haunted Corners:
Pay attention to your home's dull, unassuming corners. With a dash of creativity, you can turn them into spine-chilling spectacles. Take a cue from this example where spider webs and Halloween-themed balloons in a palette of orange and black. As a result, it breathes life into a once-lifeless corner. A whimsical pumpkin dons a witch's hat while crawling spiders and bats infest the walls and mirrors, adding a delightful dose of frightful fun.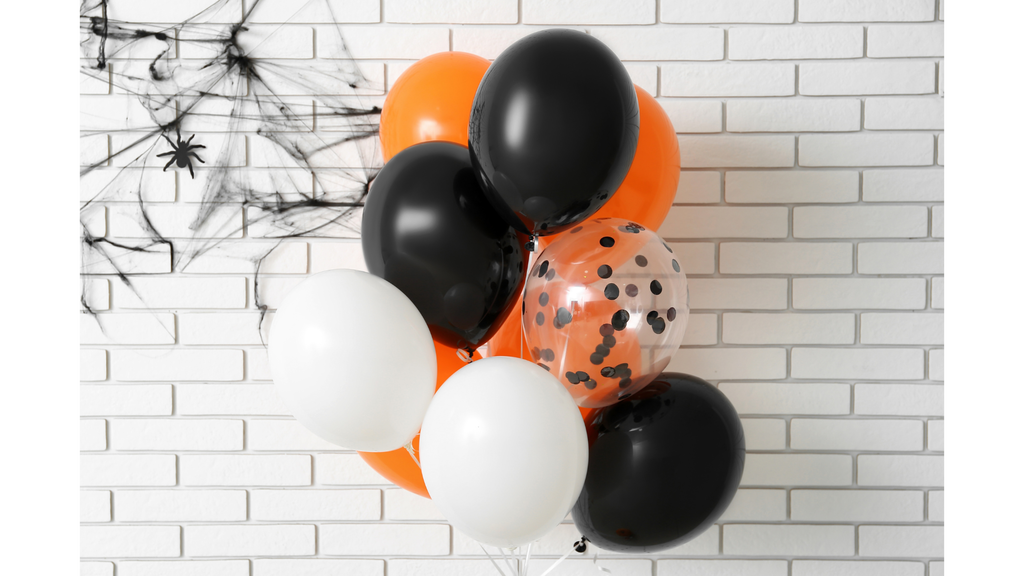 Budget-Friendly DIY Magic:
If you are in a last-minute scramble for Halloween décor, embrace the DIY spirit. Use white bedspreads or pillowcases to create friendly ghosts to hang on your walls. No bedspreads? No problem, because white paper cutouts can serve as fantastic ghostly figures. In addition, don't forget the classic creepiness of bats and crows. Craft them from black cardboard to complete your haunting ensemble.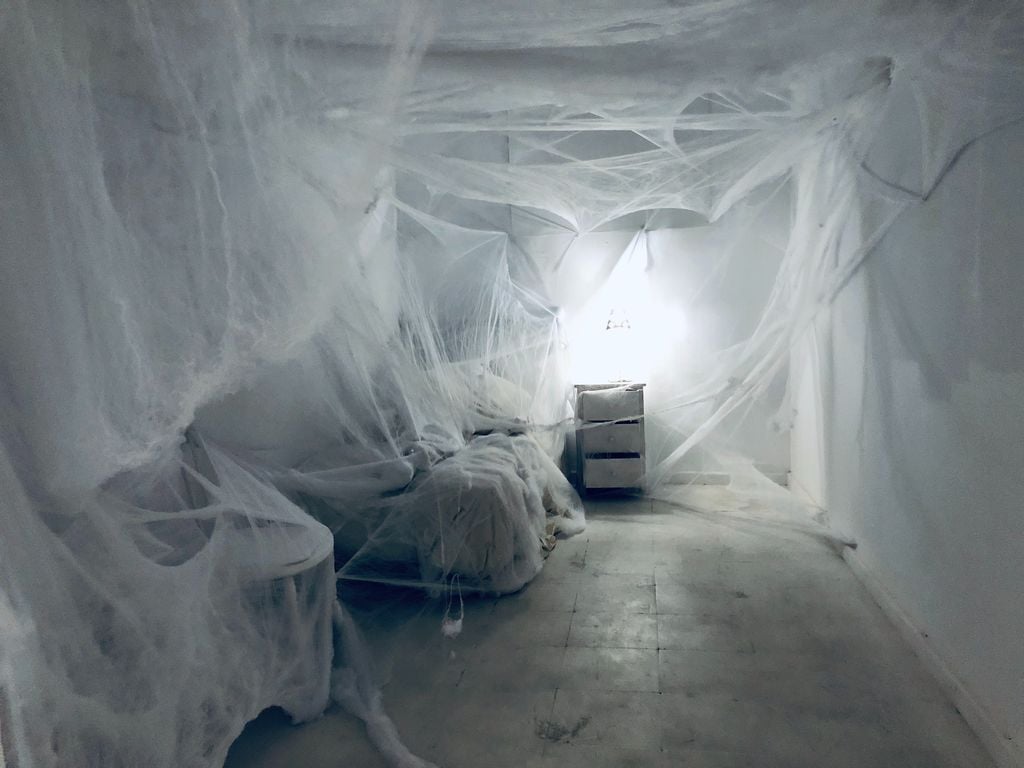 Spooky Cemetery:
Bring the macabre to life with a hauntingly delightful front yard cemetery. Craft tombstones from foam board or cardboard and illuminate the scene with the ethereal glow of LED candles. Drape it with cobwebs to infuse an authentic, ghostly ambiance into the night.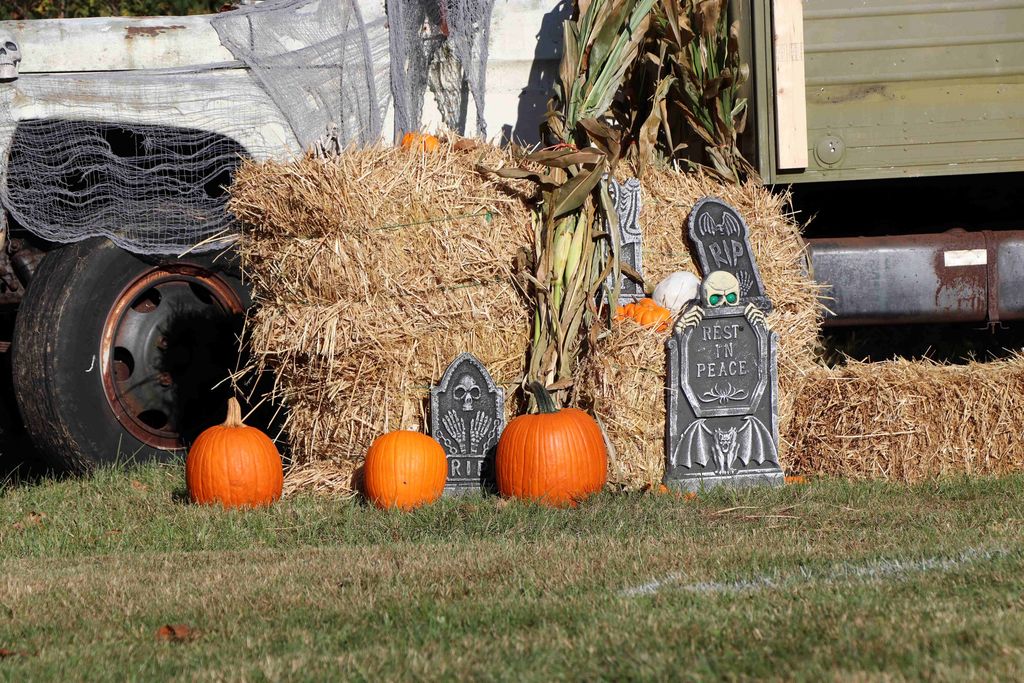 Pumpkin-Embellished Stairway:
Elevate your staircase's visual appeal with a seasonal touch by decorating it with an assortment of pumpkins. This Halloween-inspired stairway decor brings a delightful, rustic charm to your stairwell.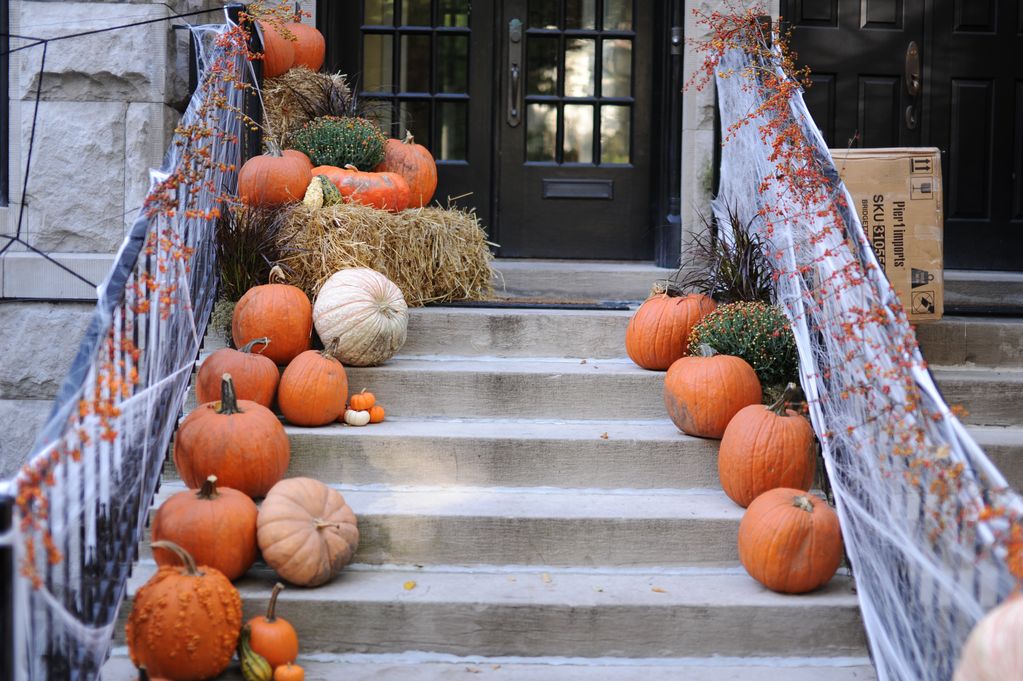 This Halloween, let your Long Beach home shine with unique and budget-conscious décor ideas that will have your friends and family raving about your spooky transformation. From chilling cobwebs to enchanting DIY creations, there's no end to the eerie possibilities.