If you plan on selling your home in Long Beach, you probably want to make sure you get as much money as possible. Sometimes, sellers think they need to remodel or make major improvements prior to putting a home on the market. Certainly, it's important to evaluate major projects in terms of cost versus value, but there are many updates you can do yourself that will allow you to improve your home's marketability without costing much money. Here's a quick look at some of the things you should improve if you plan on selling your home.
Improve Landscaping
The curb appeal of your property is important because you want to make a great first impression with potential buyers. Whether you opt for a traditional lawn and flowers and shrubs or drought-tolerant landscaping, your yard should be tidy and well cared for.  Remove any dead plants, trim back existing plants if needed, and add colorful flowers to any bare patches. A mix of low plants and tall plants is attractive, and a fresh layer of mulch will give your yard a finished look. Consider adding a beautiful container plant or two to your porch or next to your entryway for added visual appeal. You can either make these improvements yourself or hire a landscaper. As long as you're focusing on curb appeal, you may also want to consider a fresh doormat and welcoming seating on your porch.
Kitchen Update
Kitchens can be a huge selling point for potential buyers. A full kitchen remodel can cost tens of thousands of dollars and may not add that much in resale value , but you can make major visual improvements without breaking the bank. Some great options include painting the walls, sanding and painting cabinets and adding new knobs and pulls, adding a backsplash, or even replacing some appliances. If your cabinets are dated looking, a coat of paint and new hardware can give the whole room a fresh new look. Don't underestimate the power of staging in the kitchen as well. Remove dish drainers, blenders, toaster ovens, and anything that isn't visually appealing and replace them with decorative canisters, bottles of oil, beautiful cookbooks, or bowls of fruit.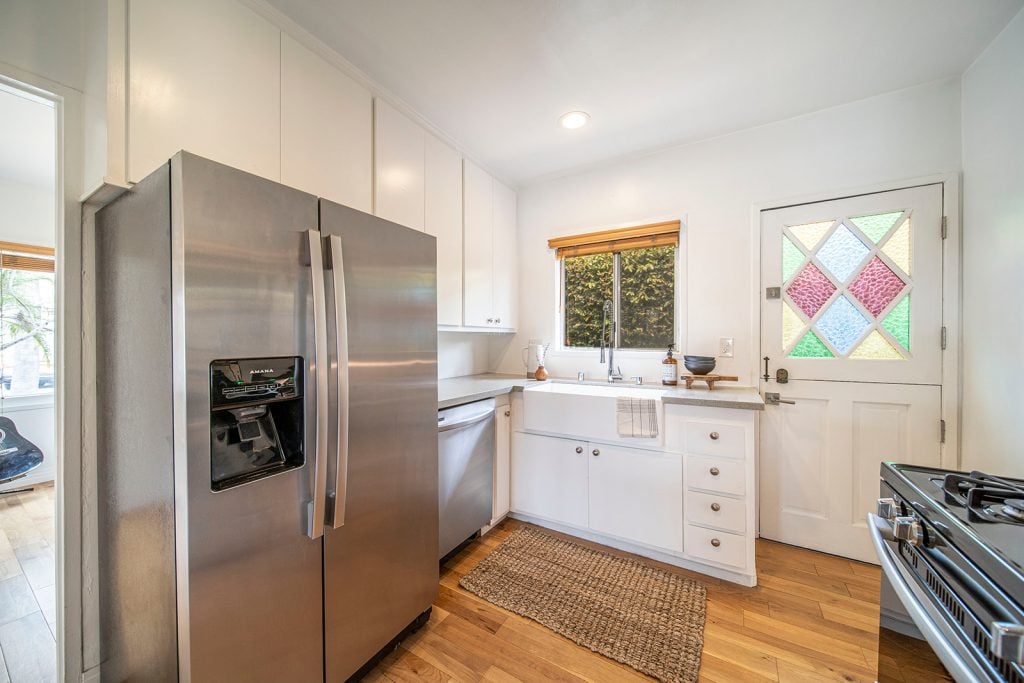 Declutter and Clean
One of the first steps to take is to declutter, depersonalize, and deep clean. Consider investing in plastic tubs and bins to stash things in. You may find that you can live with less in your closets, on your counters and other surfaces. Simplify your furnishings, decor and personal photos. You want buyers to focus on your home, not your "stuff."  Once you've decluttered, do a thorough, deep cleaning. You may want to consider hiring a professional cleaning service and a window washer as well. If there is clutter or dirt in your home, it can create a negative impression in the buyer's mind. Furthermore, clutter can actually make a home feel smaller, making it more difficult for a buyer to envision living there. Keep the home clean while it's on the market.
Upgrade the Lighting
When asked what they're looking for in a home, "light and bright" is on many buyers' wish lists.  There are a few things you can do to make sure your home meets that criteria, even if it's not naturally filled with bright natural light. First, take a look at your window coverings. Get rid of any heavy, dark drapes or window coverings that block natural light. Consider cutting back any plants that block natural light from the windows. And then look at the actual lights themselves.  If there are any dark areas, you may want to consider changing existing fixtures, adding canned lights or under-cabinet lights or augmenting the built-in lighting with floor lamps or table lamps. The brighter the home, the more appealing.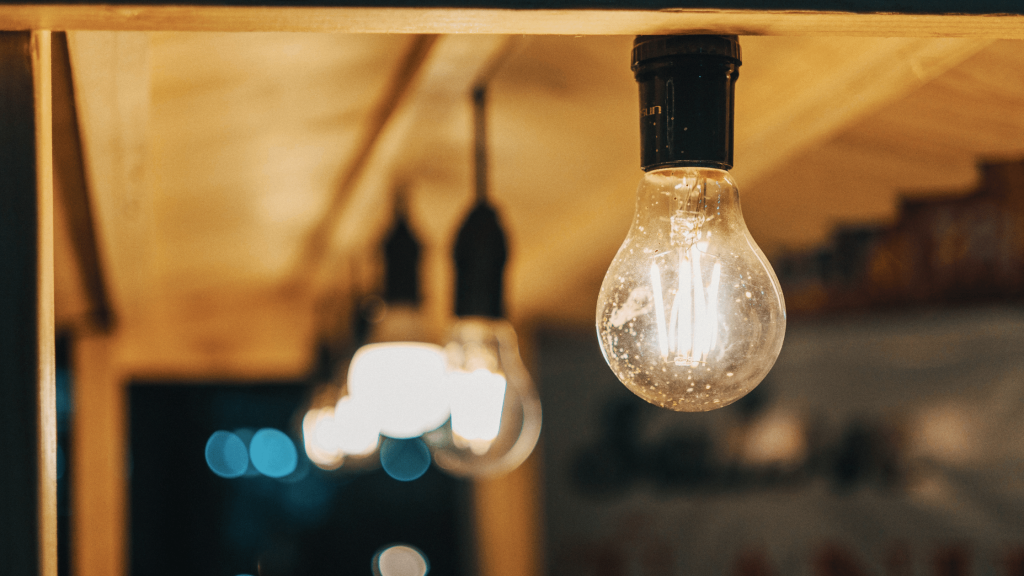 Complete Old Projects
Not everyone is afraid of buying a home that needs some renovating, but the less work that needs to be done, the better. If there are any projects in your home that you have started but have not completed, you should focus on finishing them. This will help your home appear more attractive and move-in ready. Similarly, fix anything that's broken. Cracked window panes, leaky toilets, missing light switchplates, faucets that don't work could spook buyers, making them fear that your home has lots of deferred maintenance. Nobody wants to buy a "money pit" and buyers can mentally deduct thousands of dollars for a fix-it project that could take you less than $100 to complete. When selling your home, the details matter.
Neutral Tones
Over time, most people will slowly add their own favorite colors and decorations to their homes. However, your personal taste may not appeal to everyone. Therefore, if you're looking to sell your home, you should try to make it appear as neutral as possible. This can include repainting rooms, using neutral colors. If you're unsure what colors to choose, check Pinterest for staging advice, follow stagers on Instagram to see what colors they're selecting, or consider consulting with a professional stager.  Choosing a base of neutral colors with occasional pops of color makes it easier for potential buyers to envision living in your home and adding their own personal style. Bold colors and decorating choices can limit your pool of buyers to those who share your taste.
Looking for additional advice about selling your Long Beach real estate?
When you are thinking of selling your home in the Long Beach area, it is always a good idea to work with a local professional like The Shannon Jones Team. We offer free consultations and advice to help improve your property and make it more marketable. This can result in a quicker sales process and a higher final sale price. Get started by filling out the form below and getting a FREE home valuation.