If you've reached a point where your current home no longer meets your needs, you have a couple of options. You can either downsize, upsize, or modify your current living space. People's lives are constantly changing, so it's completely normal if you decide your space doesn't fit your current lifestyle. Here are some tell-tale signs it's time to downsize or upsize: 
3 Signs It's Time to Downsize
You're Not Using All of Your Space –

At one point, you may have needed those extra bedrooms, a large backyard, and multiple living spaces. But, if they're now rarely used and turning into storage, it's likely time to downsize. Downsizing to a smaller home may help lower your costs so you won't be paying for unused space anymore.
Maintenance Is Overwhelming –

Are you having a difficult time keeping up with cleaning, lawn care or home repairs? Maintaining a larger home can turn into a huge undertaking as you get older. Downsizing to a smaller, more manageable property can ease your stress and save you time. As a result, you can spend your time doing the things you love.  
You've Retired –

As you enter retirement, your lifestyle and housing needs may change. You may not be tied down to one location anymore or you may want to be closer to your family and friends in another area. Retirement may mean that you have more flexibility to travel and pursue your interests and hobbies.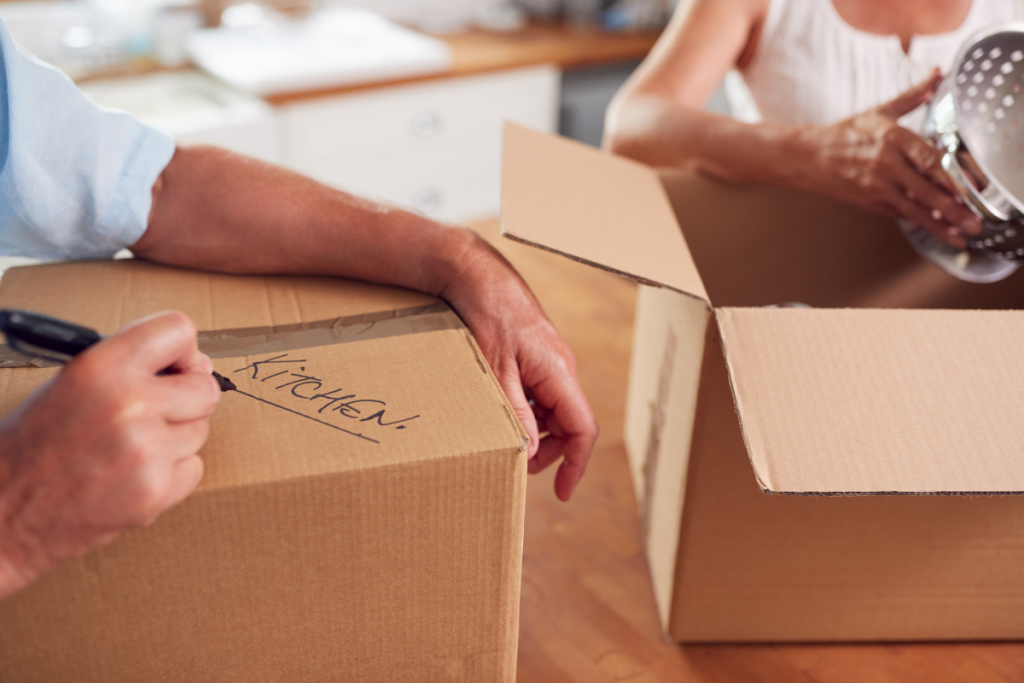 3 Signs It's Time to Upsize
You've Outgrown Your Home –

Do you feel like your rooms are cluttered and that there's not enough space for your growing family?

It might be time to consider upsizing your home. Signs that you've outgrown your home could include lack of space for furniture, overcrowding in bedrooms, and insufficient storage space.
You Need More Functional Space –

Sometimes life changes happen and you need more functional space in your home like a dedicated office or a larger kitchen. It may be time to make a move if you know that having more functional space would make your life easier and more enjoyable.

You Can Afford a Move –

Many people who have owned their home for two years or longer have had a significant growth in home equity, which can be helpful when upsizing. If you're wondering if you can afford a larger home, connect with an experienced lender to explore your options. 
When it comes down to it, make a decision on what's best for you, your finances, and your lifestyle. Ready to talk about your current living situation? To determine if downsizing or upsizing is right for you, text us or give us a call at 562.896.2456.