401 Newport Avenue: From Historic Beauty Salon to Gorgeous Updated Home for Sale
Every Home has a Story – Here's one of my Favorites
Every home has a history, yet as a Realtor, I don't usually have much time to stop and think about the history of the home because I'm focused on what's there now: from the layout, flooring, and cabinets, to the roof and the foundation.
Yet sometimes I'm reminded of the transformations and stages homes go through in their lives, and 401 Newport in Long Beach  is one of those times.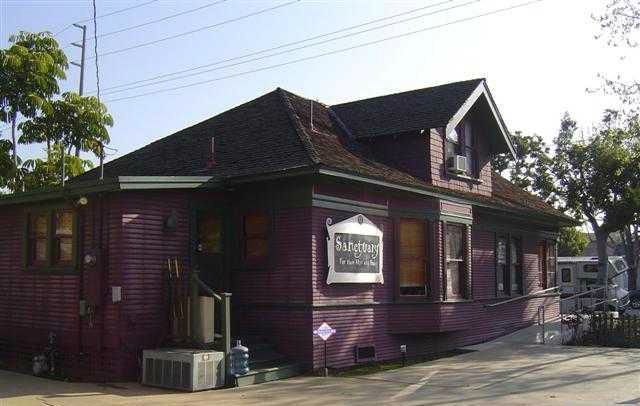 I first saw 401 Newport when it was Sanctuary, a salon. My hairstylist of many years, Sandi Sandman, opened the salon and it really was a sanctuary. Once you stepped past the funky purple exterior, you were greeted with the scents of essential oils hanging in the air. I could always count on an amazing scalp massage whenever I went to have my hair cut. And a great haircut too. From what was once a front bedroom, you could sip hot tea and watch the world go by. 
Eventually Sandi left and started a salon elsewhere, in Seal Beach, and I never went back to Sanctuary again. I forgot all about it until the salon closed and the property went into foreclosure. Worse for the wear, the home sat on the market for hundreds of days.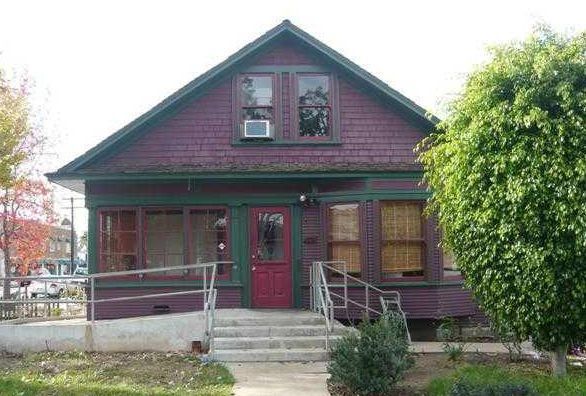 Eventually, an investor bought the home and transformed it. The bare bones kitchen became a sleek modern kitchen. The worn floors were replaced. The old window air conditioning jutting out from the upstairs front window was removed, and central heat and air conditioning were added. The ugly duckling transformed into a swan. 
For some time, the home was used as an Airbnb, and was regularly booked solid. Visitors loved being able to have full reign of this lovely home with a blend of modern upgrades and historic charm, all within walking distance of the best that the charming Belmont Heights neighborhood has to offer. 
And then the home came on the market. My clients just happened to be looking for a beautiful home in Belmont Heights to make their own, and they instantly fell in love. From the rich, dark hardwood floors, to the light and spacious interior, to the sleek and modern kitchen and bathroom, it was everything they were seeking. 
Times change, and they're now looking for something a little different. Which means the home is on the market again.  If you've dreamed of owning a home that seamlessly blends vintage and modern, that's light and airy, and walking distance to restaurants, shops and the beach, this may just be the sanctuary you're seeking.
Check out the 3D tour and photos to see all this home has to offer: