It's one of the most popular celebrations of the entire year – St. Patrick's day! Even though indoor dining is now back in Long Beach, the holiday will still look a little different this year. The Queen Mary usually has an event and there are usually pub crawls and running events. However, there will still be plenty of good ways to celebrate and be Irish for a day! Here are some options.
The Auld Dubliner
The Auld Dubliner is always been a popular spot – St. Patrick's Day or not. This lively downtown Long Beach pub has live music, food, and beer. They also have an amazing happy hour featuring 3 oysters for $5 and $5 well cocktails. The Auld Dubliner was even voted one of the best Irish pubs in Los Angeles!
Fun fact: one time during the Long Beach TED conference, Bono ate at The Auld Dubliner and even served a few pints!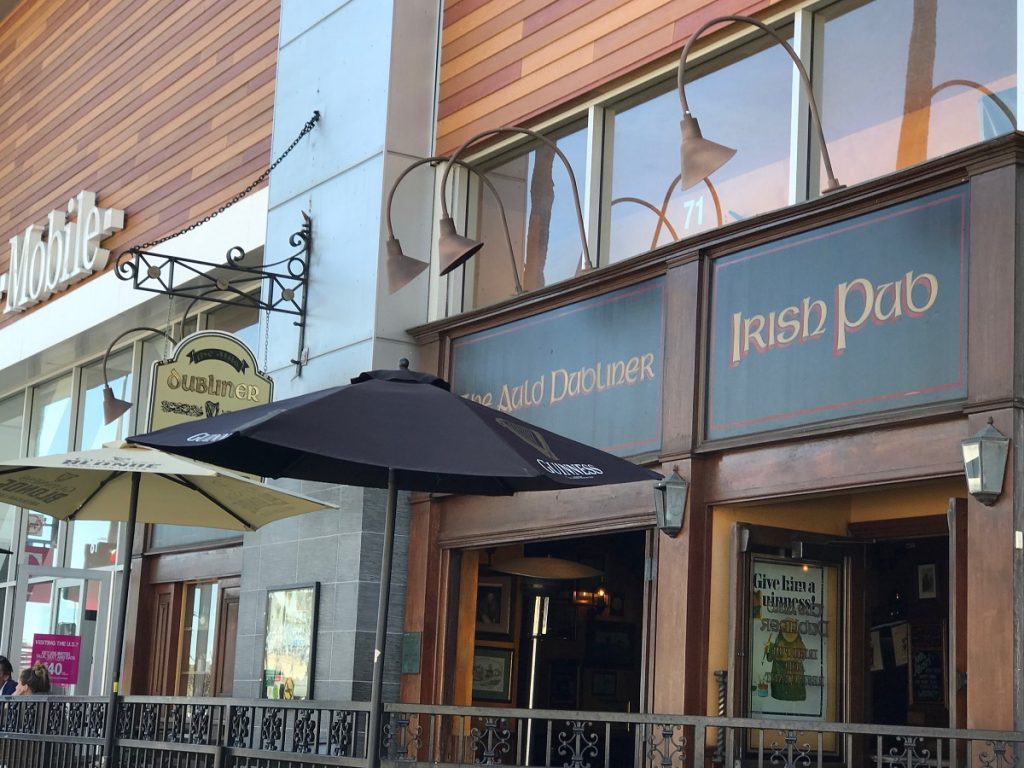 St. Patrick's Day Menu at The Ordinarie
The Ordinarie is a gastropub in downtown Long Beach that has a huge fan following. They have been doing a special culinary & cocktail tour of America where they feature dishes from a number of different cities. Their upcoming menu will be inspired by Boston, but they will also have a special St. Patrick's Day menu. Wednesday's menu will include corned beef, cabbage, and Irish coffees!
View this post on Instagram
Lebrechaun Libations at Spaghettini
This event may be in Seal Beach, but it sounds like a great time. Choose from a number of St. Patrick's Day-themed cocktails or classic Irish foods like corned beef and shepherd's pie. The chef's special menu will be available for dine-in, take-out, and delivery from 11:30 AM to 8:00 PM.
Click here for more information and to see the menu.
The Firkin Pub & Grill
The Firkin is a new local spot over on Broadway. They opened right around the time the pandemic started, but luckily they have managed to survive. The restaurant has a gorgeous patio and new indoor dining. They offer a variety of dishes including lots of veggie options, but for St. Patrick's Day they are going all out! Click through their Instagram post for a sample.
View this post on Instagram
Beyond St. Patrick's Day
Obviously, this year's St. Patrick's Day celebrations will look different than years past. However, there are still ways to celebrate and get your celebration on! If we missed any of your favorites, let us know!