The Craftsman bungalow is an amazing style of home that is a favorite of The Shannon Jones Team. We even hear from many people that this is their dream style of home. Luckily, many of our local communities, including Long Beach, San Pedro, Pasadena, and Orange, have beautiful examples of this architecture.
So what is it about the Craftsman bungalow that has people swooning?
What Makes a Bungalow a Bungalow?
Craftsman bungalows can definitely vary in looks. However, the vast majority have a few key characteristics:
A large front porch
Horizontal orientation
An open floor plan
A low profile
Low-pitched gable or hipped roof, often with dormer windows
Below is a video tour of an amazing airplane bungalow we recently sold. The home was beautifully updated and features a large front porch and an open living/dining room space. One interesting fact about this home is that it was originally built in Signal Hill. It was moved to Rose Park in 1922 and is still there to this day. To see a photo of the original home, please click HERE.
A Little Craftsman Bungalow History
Most bungalows were built from about 1905 through 1930. They typically have an exterior made of rustic, handcrafted materials. Perhaps the most common characteristic of a bungalow is the low, horizontal floor plan. It is near impossible to have a bungalow with a large, vertical build. The low floor plan goes well with the large porches that are also common bungalows.
The large porches were built and used as a means of access to fresh air to combat diseases like tuberculosis. They were also built as extended living space to augment the interior area.
Furthermore, the horizontal design of bungalows gets its practical history from the 19th century too. The horizontal style keeps houses warm in the winter and cool in the summer.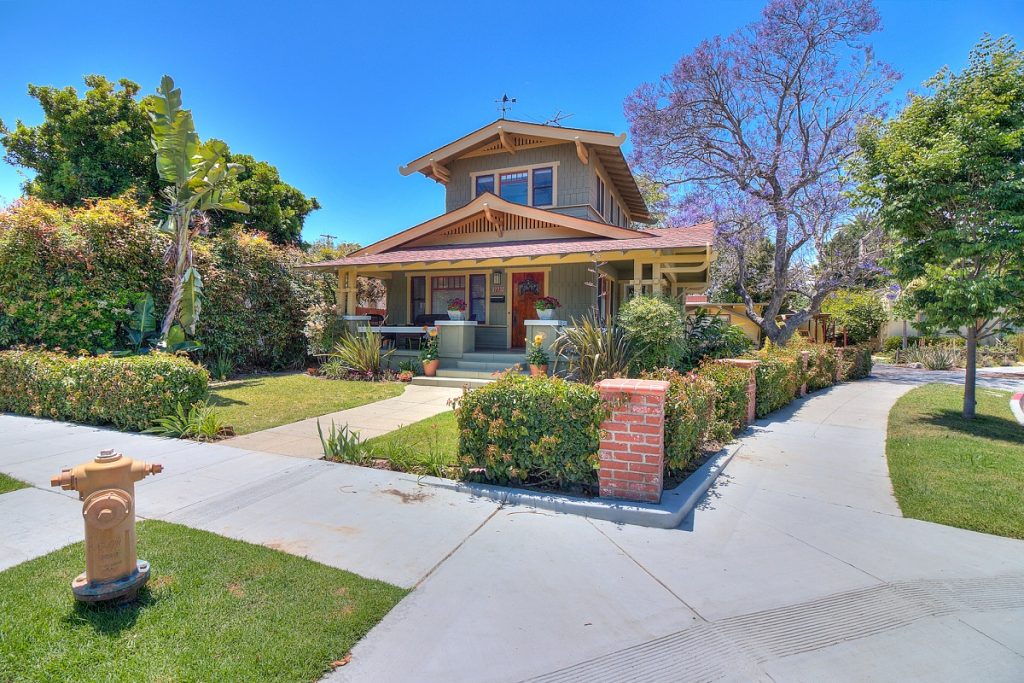 Japanese Influence
Bungalows are associated with open floor plans. This style was taken from Japanese style architecture in the first two decades of the 20th century. Creating an open space was seen as a way to increase ventilation and natural sunlight. The simplicity of the Japanese style signified a healthy home.
Origins
Bungalows get their name from Bengal, a province in India. In the early 18th century, British colonial administrators built the homes to be used as summer retreats in the Himalayas. They were also used as compounds outside of the city.
In the early stages of the bungalow, it was viewed as a "resort-style home." So when the first bungalow made its way over to the U.S. it was actually a two-story house built in Cape Cod, Massachusetts. The resort-style quickly caught the attention of the west coast. California was (and is) seen as an ideal vacation spot. So bungalows started popping up everywhere. This is when the simple characteristics and small build of modern bungalows started appearing.
Bungalows soon became an affordable housing option for people in cities and suburbs. It spoke to the American ideal of living in a simple, cozy home. However, they also included large gardens and porches for friends and family to gather together.
What Sets a Craftsman Bungalow Apart?
The Craftsman bungalow is a favorite among home buyers because of the detailed handiwork that is visible throughout these homes. These details can include handcrafted, built-in cabinets, specially designed hardware, and gabled roofs. This helps make every Craftsman bungalow feel original.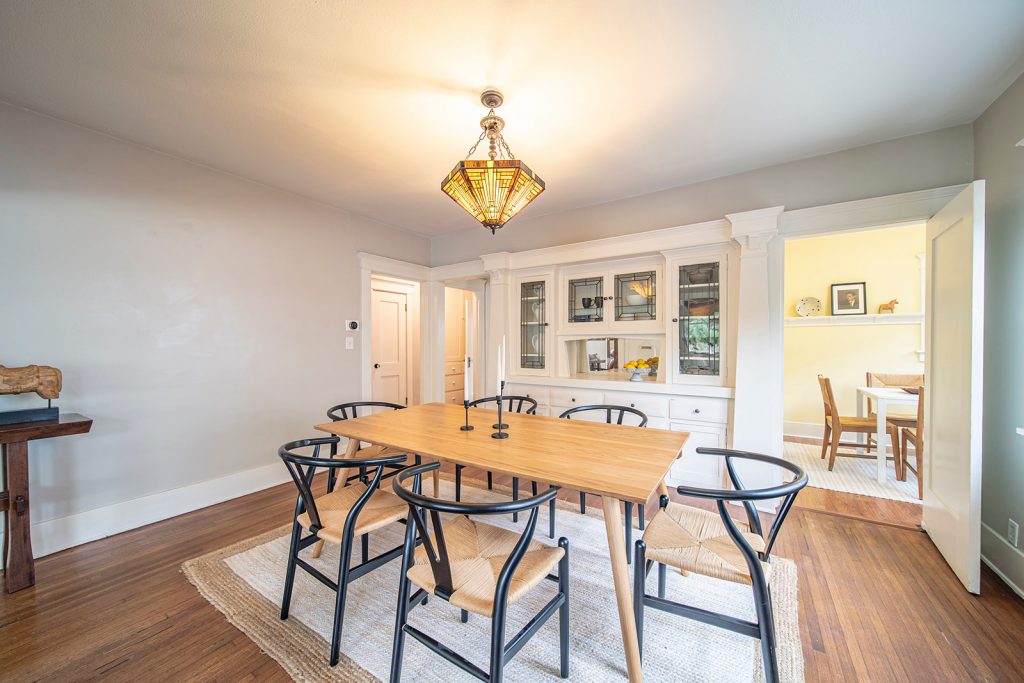 Bungalows are a breath of fresh air. Especially among the excessively large, upscale modern homes that are common in the United States. They are simple, cozy homes made to actually live in. They also represent an old-school American ideal that clearly continues to resonate with home buyers. Many have front porches and open living and dining areas that make them feel spacious and inviting.
The Craftsman bungalow is not just the work of an architect. Rather, it is the result of artistic craftsmanship. Craftsman bungalows are popular homes to raise a family in because the homes are well suited to communal living. However, because bungalows are not typically oversized, they are very pleasant homes for single buyers too.
Bungalow Love
So many people have swooned for Craftsman bungalows that an industry of sorts has been built around it. Looking for reading material? There are lots of great books out there. We recommend Paul Duscherer & Douglas Keister's popular books The Bungalow and Outside the Bungalow. Both feature lots of great information on bungalows and gorgeous images of homes. Some of them are right here in Long Beach and Pasadena as well as other Southern California communities.
American Bungalow Magazine also offers a wealth of information for bungalow lovers. Furthermore, in Pasadena, Pasadena Heritage puts on a two-day Craftsman Weekend each year. This gives bungalow lovers an opportunity to immerse themselves in their favorite architectural style. The fair usually includes bus and walking tours, speakers, vendor fairs, and more.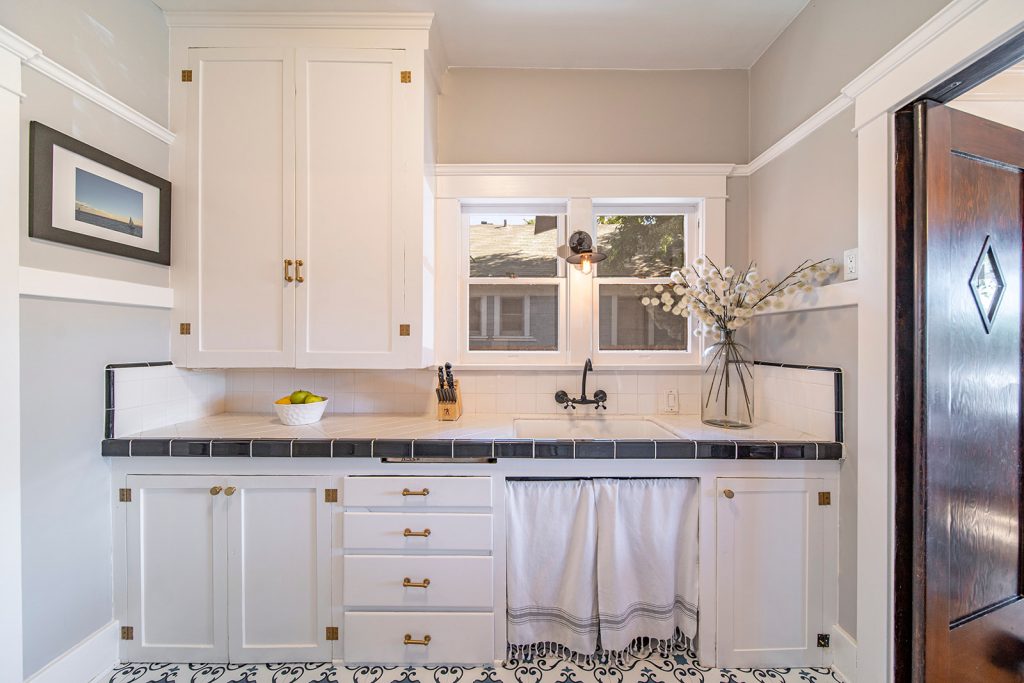 Where Can You Find Bungalows?
There are many great examples of Craftsman bungalows right here in Long Beach. Many are located in the Belmont Heights, Bluff Heights, Rose Park, and Carroll Park neighborhoods. Additionally, there are also bungalows in San Pedro. Orange, and Pasadena. Price ranges can vary depending on the size of the home, the lot, and the neighborhood.
Do You Want to Own a Craftsman Bungalow?
If you're interested in buying a Craftsman bungalow we would love to help. The Shannon Jones Team is well versed in helping people buy and sell old homes. This includes a number of bungalows and Craftsman bungalows. If you'd like to start looking for your own bungalow, please let us know. We'd be happy to help you find the home of your dreams! Simply fill out the form below or give us a call at 562.896.2456.