From movies in the park to an amazing selection of outdoor festivals, there are so many fun things to do in Long Beach! What's the best part? Most of them are totally free. Unlike last year, things are beginning to open back up again! Here are our picks for the top free activities in Long Beach.
Head to the Beach
When in doubt, spend a day in the sand! Depending on your mood, there's plenty of beach variety here in Long Beach. If you're not a fan of waves, Mother's Beach or Bayshore Beach on Alamitos Bay may be the best option for you – both are popular spots for families to hang out and play beach sports. Check out Rosie's Dog Beach if you're bringing your furry friend along.
Movies in the Park
When summer rolls around again, watch movies under the stars for the ultimate family fun time! Long Beach Parks, Recreation, and Marine manages Movies in the Park.  From June to August, family-friendly movies will be premiered on inflatable screens at parks throughout Long Beach. Bring your own blankets, lawn chairs, and your favorite snacks.
Fourth Fridays on 4th Street's Retro Row
Have you ever strolled down 4th Street Retro Row? It's lined with awesome shops and delicious food. Retro Row is so popular that the community comes together to host a super fun dining and shopping experience on the 4th Friday of each month. There's usually live music and dancing, shops extend their hours, and sometimes even offer discounted merchandise. Learn more here!
Naples Island Canals
Naples Island is one of the most beautiful areas of Long Beach, California. It's the perfect spot to walk around on a sunny day and watch the boats go by or admire the gorgeous, stately homes along the water. Mother's Beach at Marine Park is also on Naples Island and offers plenty to do for the whole family. There's a playground, beach volleyball courts, and a lovely area for picnicking!
Farmers Markets
Long Beach is home to many fun and unique Farmer's Markets. They are also all on different days so if for some reason you can't make the weekday Farmer's Markets, you can attend the weekend ones! Check out the locations and hours here.
Yoga on the Bluff
Practice relaxation and mindfulness for free on the Bluff! Yogalution believes that everyone should have access to yoga, regardless of their financial circumstances. They offer free, daily yoga sessions at 11am on the corner of Ocean Blvd and Junipero Avenue.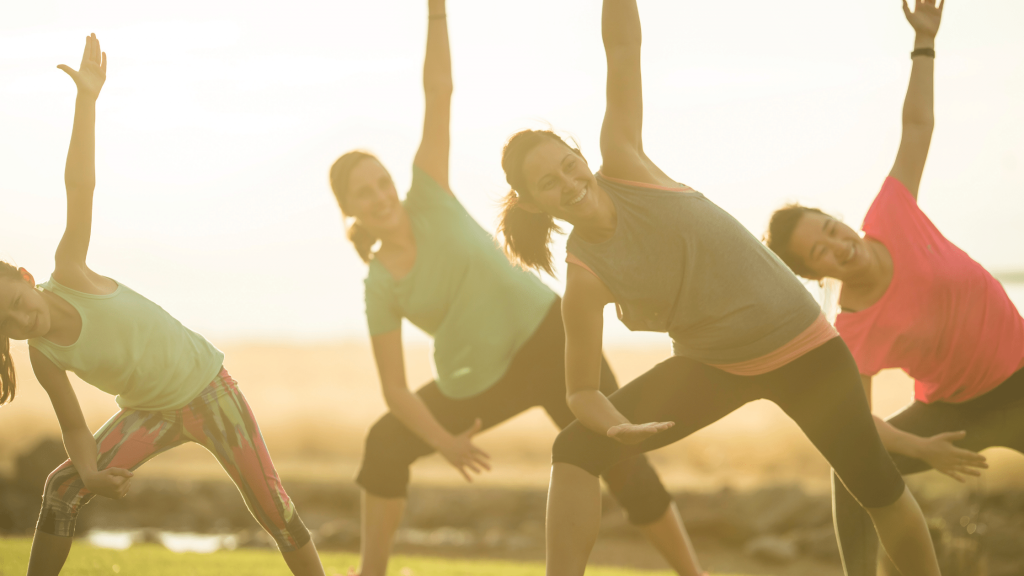 Other Free Things to Do
Visit your local library and enjoy turning the pages of an actual book. Additionally, many of the libraries have free book clubs, storytime, and special events.
Visit California State University at Long Beach. There are always activities on campus including athletic events, free music, lectures, and even a poet's lounge. There is also the University Art Museum which always has rotating exhibits.
El Dorado Nature Center is always free and has 105 acres to explore. It provides a sanctuary for wildlife. Furthermore, if you're looking for some exercise, there are two miles of dirt trails and a quarter-mile paved trail. They wind around two lakes, a stream, and forested areas. There is also a visitor's center with displays, books, and gifts.
Rancho Los Cerritos has the option to reserve a free tour of the Monterey-style ranch house. On the tour, you can learn about the ways of life during the 1800s.
The Museum of Latin American Art is the only museum in the United States dedicated to modern and contemporary Latin American Art. You can book a free, virtual tour HERE.
Rancho Los Alamitos was once the sacred Tongva Village of Povuu'ngna. It was the traditional birthplace of the native people of the Los Angeles Basin. They have free self and guided tours of the ranch house, gardens, and barn areas.
Free Events and Beyond
While these are just some of the free events in Long Beach right now, it's possible more will pop up as COVID regulations continue to become less strict. Below are some more great resources for updates on Long Beach events.
Ready to Move to Long Beach and be closer to all these great events? Fill out the form below so we can make your dreams a reality!