Tired of renting and ready to own your very own home? Then now is the time to buy a house or condominium. The housing market is strong, and there are many beautiful homes for sale in Long Beach and surrounding communities waiting for their new owners. Interest rates are historically-low making it a great time to enter the housing market. However, it's also important to consider your credit score, and not just the market, when looking at buying a home.
Having a good credit score counts when applying for a home loan. It is one of the most important determining factors when it comes to borrowing money and getting a low-interest rate. Most credit scores operate within a range of 301 – 850, and within that range are different categories from bad to excellent. However, if you do not have perfect credit, there are still options available to you. You would need to talk to a credit expert like Alex Scurr from our FAQ video. Click here for Alex's contact information.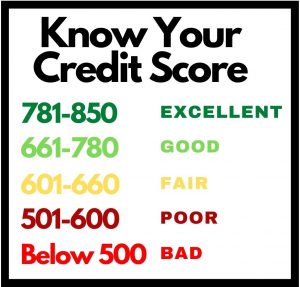 Improve Your Credit Score
The first step to knowing if you have a good credit score is to check it. There are many companies that will check your credit; Experian, Equifax, TransUnion, and even your own bank. Once you know your credit score, you can begin the repair. A detailed report will outline specific problem areas. However, there are simple steps you can take to improve your overall credit score.
Pay off any collections against you.
Bring over limit and overdue credit cards up to date.
Pay all bills on time including rent.
Try to reduce credit card debt to 25% or less of your credit line.
Do not open new credit cards.
Do not close your credit card accounts because this will use a higher percentage of your overall credit limit.
If you have an old credit card use it and then pay it off. This will show you are responsible.
Keep the utilization of credit cards low.
Next Steps
Buying a house is very exciting, and a secure investment. So do not let a less than stellar credit score intimidate you. It's important to know your credit situation because you cannot fix what you don't know. Let the experienced professionals at the Shannon Jones Team help you navigate buying a home in Long Beach, Lakewood, Signal Hill, or other surrounding community. Please fill out the form below to get started on your homebuying journey and in the meantime, CLICK HERE to see available properties for sale.