Living in Southern California, it's easy to think we are entirely built-out. In some areas, this is true. However, if you venture a little further inland, or simply know where to look, there is new construction popping up. Some of it is brand new, some developments have been here a few years, and some are still being built! When it comes to buying new construction, the process is a bit different than buying other homes.
Here's our guide to buying a new construction home in Southern California.
Pros and Cons
Like all big purchases, buying a new construction home comes with pros and cons. Here are just a few to consider when making the choice between new construction and an older home.
Pro: Fewer Maintenance Costs
When it comes to buying a brand new home, it only makes sense that there will be fewer maintenance costs. While there are, of course, no guarantees, you're way less likely to encounter a leaky roof or plumbing issues if all of your structures are new. Additionally, some new construction homes come with a warranty. So even if you do run into maintenance issues, they could be covered by the builder.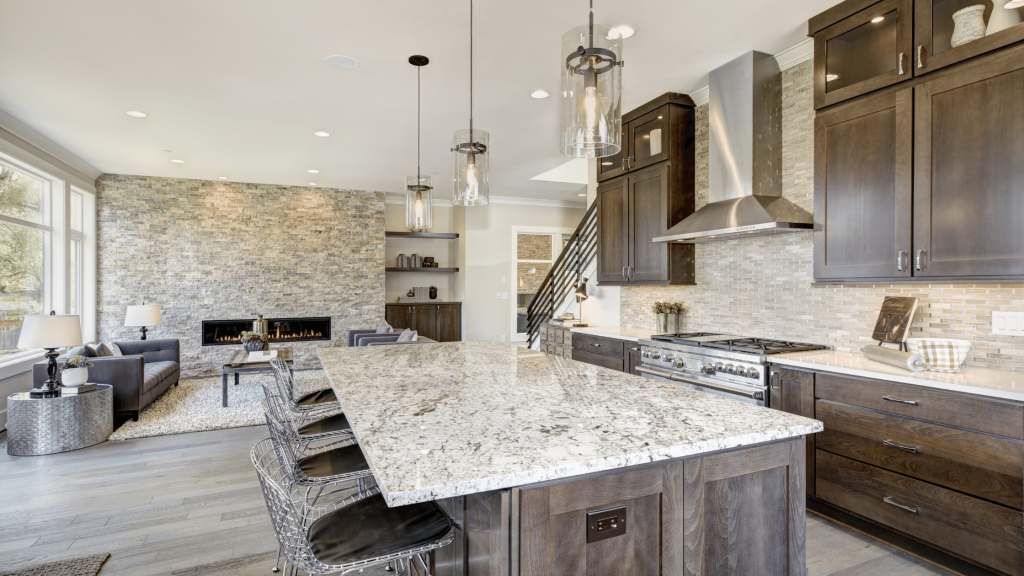 Con: Upgrading Can Be Expensive
Yes, it's fun to look at a new construction home and consider all the amazing upgrades you can pick from. You can add in a kitchen island, install more lighting, or expand the master bedroom. However, these upgrades can be extremely expensive. Just like with buying a new home, you shouldn't get caught up in the idea of a "dream home," especially if it's going to ruin your budget.
Pro: New Homes are Smart and Efficient
While there is, of course, a charm to old homes that you can't find in new construction homes, there is something to be said for a brand new home with all the bells and whistles! Generally, new homes will enable smart technology like smart security and smart lighting. The new homes can also be more efficient from the appliances to the heating and cooling systems. This can mean a lower utility bill for the owners.
Con: Less Room to Negotiate
Generally, real estate is all about negotiations. There are price negotiations, repair negotiations, closing cost negotiations, etc. However, with new construction, there is less wiggle room. If the builder allows one person to haggle the price down, that leaves room for more people to haggle and the builder could lose their bottom line. The builder is always looking to turn a profit, so unlike buying from an individual, you're less likely to encounter extenuating circumstances that would make the builder want to negotiate.
What to Consider When Buying A New Construction Home
Once you've decided new construction is for you, there's still more to consider! Shalyse Kendrick discusses more in the video below. Shalyse is the new construction expert on The Shannon Jones Team. She is adept at helping our buyers navigate the new construction process and has toured a number of new communities. To reach out to her, please email [email protected].
Scroll down for a written summary of each topic Shalyse discusses.
Consider the Area You're Buying In
Just like when buying any home, it's important to consider the area you're buying in. You don't want to be so seduced by the idea of a new home that you're willing to forgo quality of life. Make sure the home doesn't create too long a commute or is too far from family.
Understand the Construction Timelines
One of the biggest downsides to buying a new construction home can be the construction timeline. If you're buying a house that's still being built, you are unfortunately at the mercy of the weather. Even the slightest bit of rain can delay construction. There can also be delays if there is a supply shortage or trouble procuring anything needed to continue building. These delays are life, but it's important to have a flexible move-in schedule. If you have a tight deadline for when you need to move into your home, then new construction may not be for you.
Understand What's Included in the Price
As mentioned earlier, upgrades can be expensive. Make sure you understand exactly what is included in your new home. Just because you see something included in a model home, doesn't necessarily mean it will be in your home. The model home in a new community is designed to wow and entice buyers. It's not meant to be a model of what every home will look like. If you see a feature that's important to you, speak up to ensure it will be included. Don't forget to check on the price too.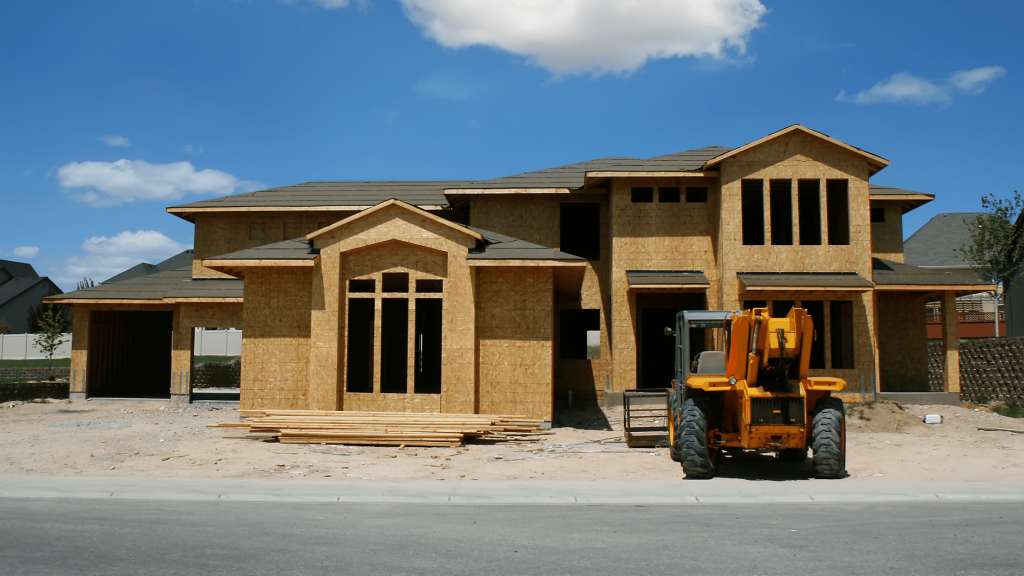 Shop Around for Financing Options
Some aspects of the new construction process are different from buying other homes. One that isn't different though, is shopping around for financing options. Usually, the builder will offer financing options, but they're rarely the best ones. Sometimes the builder will get a "kickback fee" for using a certain lender, so they're not necessarily using the best lending company. So instead of taking the first offer, shop around and talk to multiple lenders.
You Still Need a Real Estate Agent!
Some people think that buying new construction is a more straightforward process, and therefore they don't need a real estate agent. This couldn't be further from the truth. No matter what the homebuying circumstances are, it's always important to have someone by your side with your best interests at heart and advocating for you.
Besides the importance of having an advocate, planning a new construction home tour can be time-consuming! Agents can spend hours researching new-builds, calling builders, and setting up tours of new homes. That's their job so they have the time to do it and keep everything organized. Usually, buyers don't, so having an agent on your side can save you a lot of time and headache.
Ready to Buy a New Construction Home?
Buying a new construction home can be a great investment for many people. Plus, new homes generally come with more technology and upgrades than older homes do. So if the pros outway the cons of the construction timelines and the possibility of additional costs, a new build may just be for you! If you're ready to start the process of buying a new construction home, please give us a call at 562.896.2456.
In the meantime, see below to start browsing new construction homes that are currently for sale in Long Beach and the surrounding communities.