Welcome to 2021! While 2020 is a year most of us would probably like to forget, there were also some amazing advancements that could help make our daily lives easier. As we spent more time at home, we were able to better understand what we need, and smart home technology was able to match those needs. While we have some pretty amazing gadgets now, the future of smart homes will only continue to amaze. Here's where we're at with home technology now, and predictions for the future.
Smart Homes Right Now
At this point, Google Homes and Amazon Echos are pretty mainstream. It's not uncommon to go to someone's home and hear them ask "Alexa" to play a certain song. While music is one of the more common uses, these speakers can also call people, give you information, help you manage your tasks, and control other devices in your home. The Ring doorbell is another fun smart home device, or if you're a Google fan, try the Google Nest Hello Doorbell. This Ring competitor includes a keyless smart lock! Finally, there's the Nest Thermostat – a smart thermostat that helps you regulate your home's temperature.
It seems like we've already reached the future when it comes to home technology, but according to some predictions, this could just be the beginning!
Shop all Google Nest items here!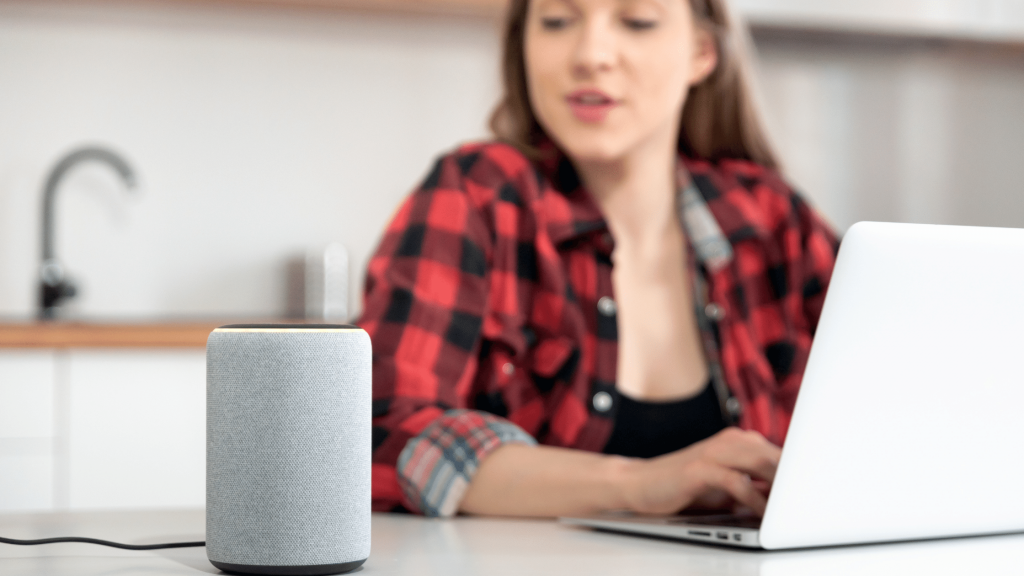 The Future of Smart Homes
Thanks to the pandemic, most of us are spending more time at home than ever. This has only increased our desire for more smart home technology. Smart technology like iPhones, smart watches, and assistants like Siri will always continue to advance. However, there are some new updates in the smart home realm that you may not have heard of yet.
Smart Sanitization Systems
Smart sanitization systems aren't new but they're expected to get more common in 2021. Air filtration systems like the Conway Airmega 200M or the Blueair Blue Pure 3111 Auto can automatically detect air quality and work to improve it. They can also be controlled by voice or via app. These will become especially important in large apartment or condo buildings where there is so much shared space.
UV cleaning devices are also expected to be on the rise. Anything from gadgets that can clean your phone, to larger tools that can use UV technology to clean your groceries or deliveries could start making more consistent appearances.
Smart Lighting
Here's one you may not have seen coming: smart lighting. While lighting may sound simple enough, it can get even easier when incorporated into a smart home. Automatic or voice-controlled lighting can help you wake up in the morning and then fall asleep that night. Or, it can be used to create the perfect entertainment set up. Since it's unclear when we'll be able to return to live entertainment or even the movie theater, this could become a huge plus in homes.
Still not convinced? Check out this New York Magazine writer's experience with using smart light bulbs. He found that not only was it fun to use but that the system can cut electric bills by 10-15%!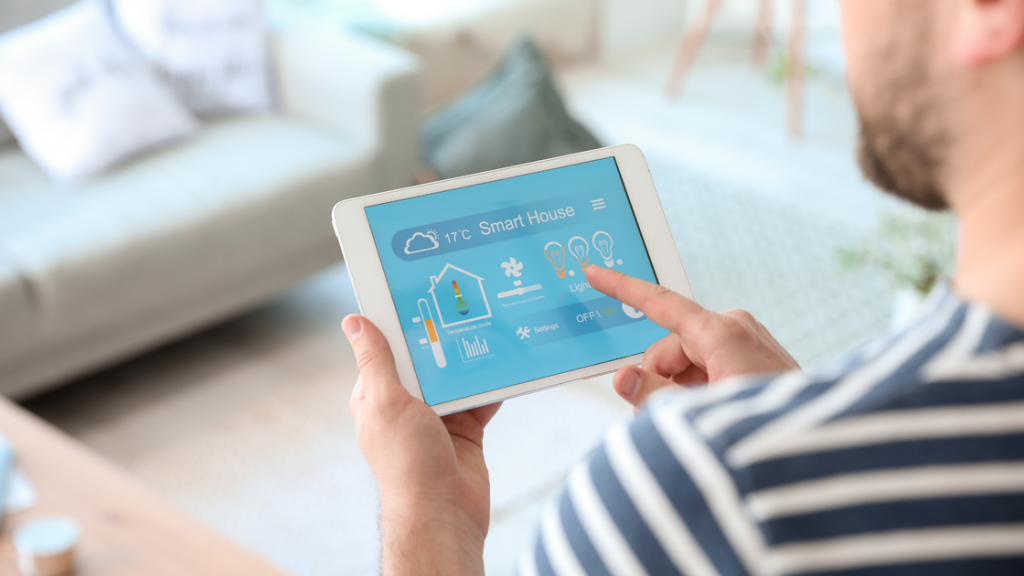 Even Smarter Home Security
We mentioned smart doorbells and locks earlier which are both aspects of home security. However, there are also new intrusion sensors that can be used to check whether doors and windows are locked, unlocked, open, or close. If a window or door is fired open or broken, you can immediately be alerted. Plus, the system can send a message to cameras or alarms. This goes back to having a full-on smart home security system with numerous devices rather than one alarm or one camera.
But Are They Actually Helpful?
Smart homes are cool and they can be helpful for most people. There's no denying that. However, as we become increasingly connected to our devices, do we want to rely on even more gadgets? Furthermore, a recent Google outage proved there are some significant problems with smart home technology that still need to be worked out. Some of these devices like the Ring or the keyless lock now affect your family's safety. Any hiccups with those could pose a serious problem. So while this technology is amazing, it does still need some time to evolve before we can fully trust it with our safety.
More 2021 Predictions
Smart homes aren't the only things we're keeping up with in 2021. We have lots of other content with 2021 predictions and trends. You can check those out below! For more content like this, be sure to subscribe using the sign-up form.