When it comes to life events, buying a home is a big deal. While it should be a time filled with excitement, factors like dialing in your credit score, mortgage calculations, and down payment amount can overshadow the thrill of finding and qualifying for your dream home. In some cases, these hypotheticals can be downright paralyzing to the home buying process. As we continue along in a seller's market, there are plenty of actual difficulties homebuyers can face. So rather than get bogged down with home buying myths, let's look at some facts.
Myth #1: "I Need a 20% Down Payment"
Many potential buyers believe that they need at least 20% down to buy their dream home. However, there are programs available that allow buyers put down as little as 3%. Some VA loans and USDA loans even allow home buyers to put 0% down. Potential buyers who are unsure about how much money they can or should put down should consider talking to a lender. They may be able to show them the path to homeownership or at least show them their options.
For more information on down payment assistance programs, please check out this recent blog post.
Myth #2: "I Need a 780 FICO® Score or Higher to Buy"
The average FICO® Score reached a record high of 714 in 2021. This can sound daunting to many would-be homeowners who have a lower credit score. In order to debunk this home buying myth, let's look at the minimum credit scores needed to qualify for different loans. Conventional loans require a minimum score of 620 and FHA loans require a minimum score of 580. If you're applying for a VA loan, you may not need a minimum score at all depending on the program you use. Again, talk to a lender. You may be surprised at what you can qualify for.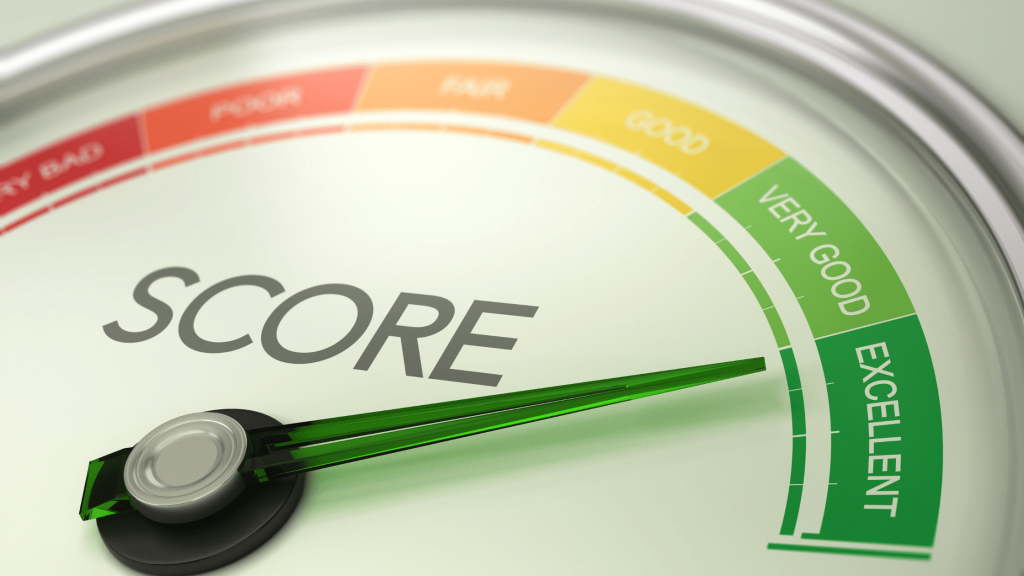 Myth #3: "Spring is the Best Time to Buy"
Traditionally, spring has been thought of as the most active time in real estate. This has always been a myth because home buying occurs all year round. However, this spring season is expected to be a hot real estate market. Home prices and mortgage rates are on the rise, to ensure you can take advantage of low-interest rates, it's best to buy sooner rather than later. If you have the opportunity to buy now you should, or you could find yourself getting priced out of certain markets.
Myth #4: "You Can Save Money by Buying a FSBO"
FSBO, or for sale by owner, is when the owner sells a home directly without a real estate agent. While it may seem like a great idea to save some money, this is not the case. Real estate negotiations can be hard, and you want to make sure you're dealing with someone who really knows about buying and selling homes. With the right real estate agent, this will be the case. With an everyday person, you're more likely to run into snags throughout the buying process.
Myth #5: "All Lenders are the Same"
This is a common home buying myth. It's easy to think that lenders are the same, but much like real estate agents, this isn't the case. Some lenders will have access to different programs that could work better for your situation. Or sometimes, you'll simply have a better rapport with one lender over another. Throughout the buying process, lenders will get very personal about the ins and outs of your financial situation. So you'll want to make sure you're comfortable sharing this information with them. This can require a vetting process and talking to multiple lenders.
For more information on how to choose the right lender, watch our Home Buying 101 episode below!
Myth #6: "You Will Find the Home of Your Dreams"
One of the most detrimental home buying myths is the idea of a "dream home." Many buyers will hold out waiting for that perfect home, but unfortunately, it may not exist. Rather than focusing on a home that's perfect, look for a home that suits your needs right now. Your needs like enough room for your family and an office if you work from home, are probably more important than an ocean view or a four-car garage.
When defining wants and needs, it's always best to talk to a real estate agent. They can be an impartial judge and help you define the difference between the two. The right agent can also help you figure out what is realistic in terms of what you can afford. It may be that you can't afford the house you like in one neighborhood, but if you're willing to look in other neighborhoods, you can. Bottom line, a solid relationship between you and the right agent is of the utmost importance during the home buying process.
Real Estate Resources
Whether buying your first home or moving up to your dream home, knowledge is always important. Find out what resources you like and trust and learn as much as you can. You don't want to accidentally let home buying myths get in the way of you and homeownership. If you haven't found the right resources yet, The Shannon Jones Team would be happy to help. We have over 20 years of experience buying and selling homes in Long Beach and the surrounding areas. We pride ourselves on education and frequently put out new blog posts and videos discussing all aspects of real estate. If you have any questions or would like to chat, please fill out the contact form below. You can also find us and our resources on the following websites. We look forward to connecting with you!