Are you tired of your home's current paint colors? A fresh coat of paint is a simple way to give your home an instant makeover without breaking the bank. But how do you choose new paint colors when there are so many options?  Start by asking yourself these questions when choosing a paint color for a specific room: 
Questions to Ask Yourself When Choosing a Paint Color
1. What mood do I want to create for this room and what's its purpose? 
It's no secret that colors influence emotions, so as you're deciding what color to choose think about how you want to feel in that room. What is the room's purpose? If you'd like that room to be a peaceful, serene sanctuary choose a calming color such as blue or green. Both colors have a relaxing effect since they're the primary colors of natural landscapes.
2. How much natural light does this room get? 
Here's a helpful tip: light paint colors reflect natural light and dark paint colors absorb natural light. So, if you'd like to enhance the natural lighting in a room, choose colors like pale grey, crisp white, or cream.
3. Do I really like this color, or is it just a trend?
Trends come and go. Even though it's not that difficult to switch up your paint colors it's important to choose a color you actually like instead of what's trending. This is where paint swatches can be helpful. You may think you like a color but as soon as the paint hits the wall it could look different than you imagined.
4. What furniture will be in this room?
If you have furniture picked out for the room already, consider the fabric colors. Will the paint and furniture complement each other? Does the paint color match the style of the furniture? These are all essential things to consider before you commit to a paint color.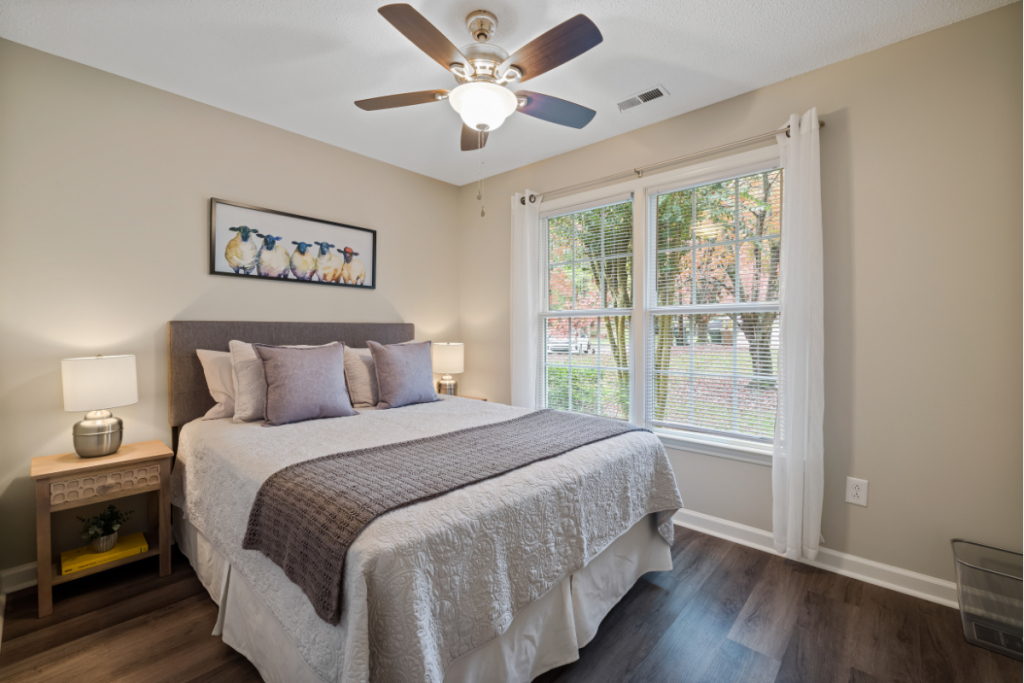 How Do You Choose a Paint Finish?
The paint finish is often an afterthought when beginning a painting project but can have a significant impact on the overall look of your finished project. For interior walls, satin, eggshell, and flat finish paints are usually recommended. High-gloss or semi-gloss paints are typically used on doors, trim, cabinets, or high-traffic areas.
Flat Finish – A flat finish paint has a matte, velvety look. If you're trying to hide imperfections on your walls, this is a solid option. However, it is not as durable as satin or eggshell finish and doesn't hold up well to scrubbing.
Eggshell Finish – Eggshell paints offer a subtler shine than satin finish paints. This type of finish is easier to clean and is good for hallways, entryways, and living rooms.
Satin Finish – Using a satin finish offers more durability than an eggshell finish and can work in kitchens, bathrooms, and children's rooms. Satin finish is more glossy than eggshell finish.
These are all valuable things to consider when selecting paint colors for your home! Some paint colors also tend to be more attractive to home buyers so consider that if you've got any plans to sell in the next few years. On the flip side, there are also colors you want to avoid if you're planning to sell your home. Wondering what colors can help increase resale value? Give us a call at 562.896.2456 or fill out the form below.