Choosing kitchen floors and countertops can be one of the most fun parts of a remodel or building a home. However, there are many important factors to take into consideration. Floors and countertops can take a beating from foot traffic, pets, and spills so it's critical to match durability and ease of maintenance with a lifestyle. For example, if you're planning on cooking or baking for hours at a time you may not want to go with hard, cold floors. Or, if you have kids that are going to be coloring at the kitchen counter, you'll want to make sure they're not going to ruin it.
Furthermore, you'll have to live with both your floors and countertops for a long time. So it's prudent to choose materials that won't go out of style. If you're a new homeowner it may seem unlikely that you'll sell anytime soon. You never know what life is going to throw at you though, so it's best to keep your options open and choose floors and countertops with mass appeal.
An Expert Opinion on Floors and Countertops
While choosing kitchen floors and countertops can be fun, sometimes you just need an expert opinion. If you're in Long Beach, then you're in luck! The experts at Creative Surfaces want to help. They can help you pick your floors and counters from their storefront full of gorgeous, handpicked materials. Shannon recently interviewed Nicole, the owner of Creative Surfaces. You can watch that below and see some of what they have to offer!
Expert options can be great. However, sometimes DIY or picking your own kitchen or floor countertops can be fun! If you'd like to do that, this guide will help walk you through the pros, cons, and costs of different flooring and countertop materials.
Choosing a Kitchen Floor
Ceramic
Ceramic tile provides a classic look that will stand the test of time.
Pros: Protective glazes make the tiles impervious to water and stains. Ceramic is difficult to crack and fairly easy to care for.
Cons: Installation of ceramic can get pricey. It's difficult to stand on for long periods of time so maybe choose something else if you plan to cook a lot. It doesn't retain heat very well so it can be cold in the winter.
Limestone
This rock is formed when marine invertebrates such as clams, mussels, and oysters extract calcium carbonate from water to build shells and bones. When these critters die they fall and accumulate on the seafloor. Thus, forming limestone over millions of years.
Pros: An elegant look that will remain attractive for your home's entire life. It's much more affordable than granite and marble. Yet, it's still appealing to those who like natural stone.
Cons: Limestone must be regularly maintained otherwise you run the risk of damaging it. As a softer stone, it can be chipped or damaged in areas with a lot of foot traffic.

Cork
This material is harvested from the bark of the cork oak tree, which primarily grows in the Mediterranean. It comes in planks, tiles, or sheets in fashionable colors.
Pros: Cork is environmentally friendly. It makes standing for long periods easier on your back. If you drop a fragile item it's likely to bounce off the cork. It also muffles sounds and helps reduce energy bills. As a bonus, cork is resistant to mold, insects, and allergens.
Cons: Keep cork floors free of dirt and sand, which can scratch the surface over time.
Concrete
While it may initially seem like a purely-industrial material, concrete gives homeowners many color choices when selecting a kitchen floor.
Pros: Concrete is durable, reduces allergens, and is cost-effective, and easy to maintain. It withstands foot traffic, food, and spills.
Cons: Since it's an unforgiving surface, this material not ideal for homes with children. Plus it can be cold to the touch.
Wood
This extremely popular flooring gives a warm feel to a kitchen and reduces leg fatigue for cooks who stand for hours. There is solid hardwood that's milled from a single piece of wood and engineered hardwood that is made from bonding layers of hardwood together
Pros: Wood can bring a light, quaint feel to a kitchen. It cleans-up easily and scratches can be removed with a sander.
Cons: It can be scratched by pets' claws and high heels, damaged by water, or discolored over time by unobstructed sunlight.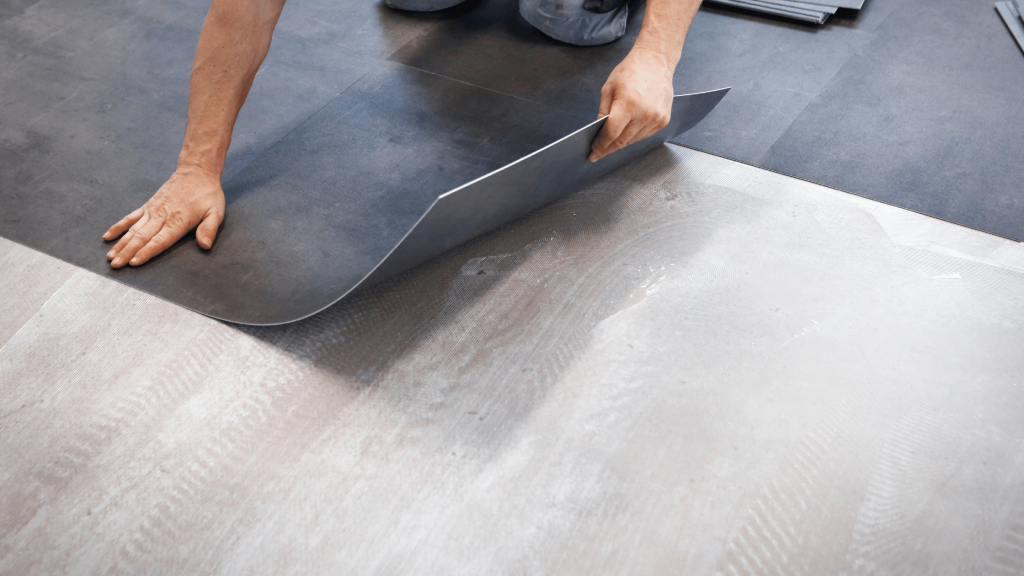 Vinyl
This economical surface can provide the illusion of a wood floor for a fraction of the price. Vinyl is a must if you're not looking for fussy flooring.
Pros: It's affordable, easy to install, and comes in many patterns. Vinyl is extremely easy to clean and very little maintenance is required.
Cons: Vinyl can be difficult to remove if glued down and can be punctured with sharp objects
Linoleum
If you don't want to break the bank but still want a fresh look for your kitchen consider using linoleum.
Pros: The main selling points are it's affordable, easy to clean, and comes in numerous patterns.
Cons: Linoleum requires a lot of skill to install so doing it yourself is not advised. If it's exposed to water for long periods of time it can be irreparably damaged.
Laminate
Made of four layers of material fused together. It mimics hardwood or tile but is much cheaper than both. Some underlayments bonded with laminate can make your footsteps sound more like you're walking on wood.
Pros: It's very capable of standing up to cooking spills, heavy traffic, and pets' claws.
Cons: It doesn't gain character with age and can't be sanded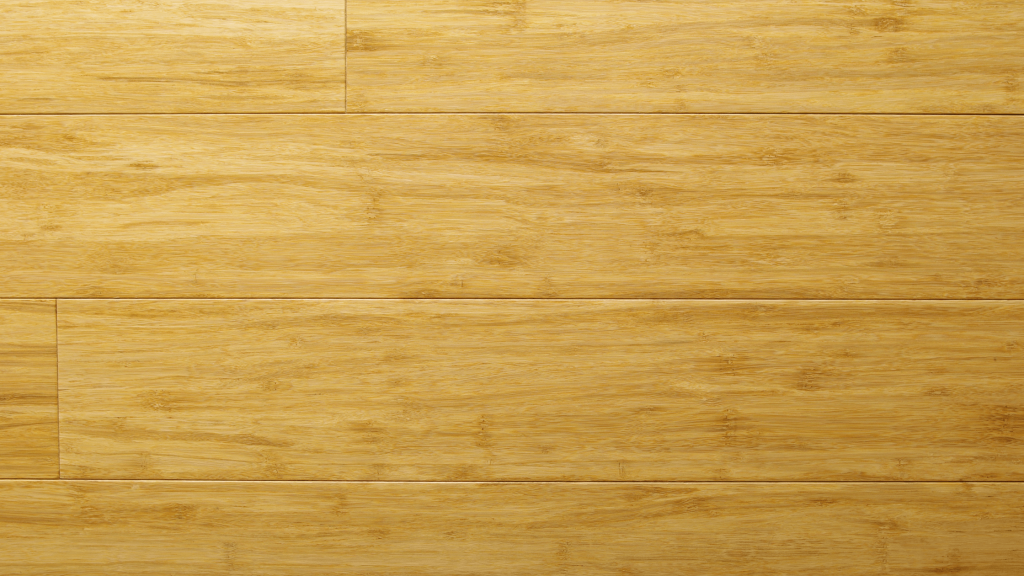 Bamboo
This fast-growing grass is harvested to produce flooring. Some may be surprised that it's harder than many types of wood.
Pros: It's environmentally friendly and can be stained to look like hardwood. Bamboo floors come in different sizes, colors, patterns, and textures.
Cons: It can be scratched or be dented. Keep pets' nails short.
Choosing a Kitchen Countertop
Granite
Historically the most popular countertop, granite comes in numerous shades of beige, black, coral, green, and white. It appears to be on the way out as a trendy countertop. Jeffrey Cannata, past president of the National Kitchen & Bath Association has this advice for homeowners, "if they have three kids and they're making peanut butter and jelly sandwiches on the countertops every day, they might not want to go with that white granite."
Pros: Granite comes in two attractive finishes. A polished finish provides a shiny look and often darkens the stone's appearance. Honing the granite produces a soft, matte finish.

Cons: If sealed incorrectly or the sealant wears off, granite can absorb wine, juice, or oil. This can produce a stain that's nearly impossible to remove. Furthermore, poorly-sealed granite can also become a home for bacteria.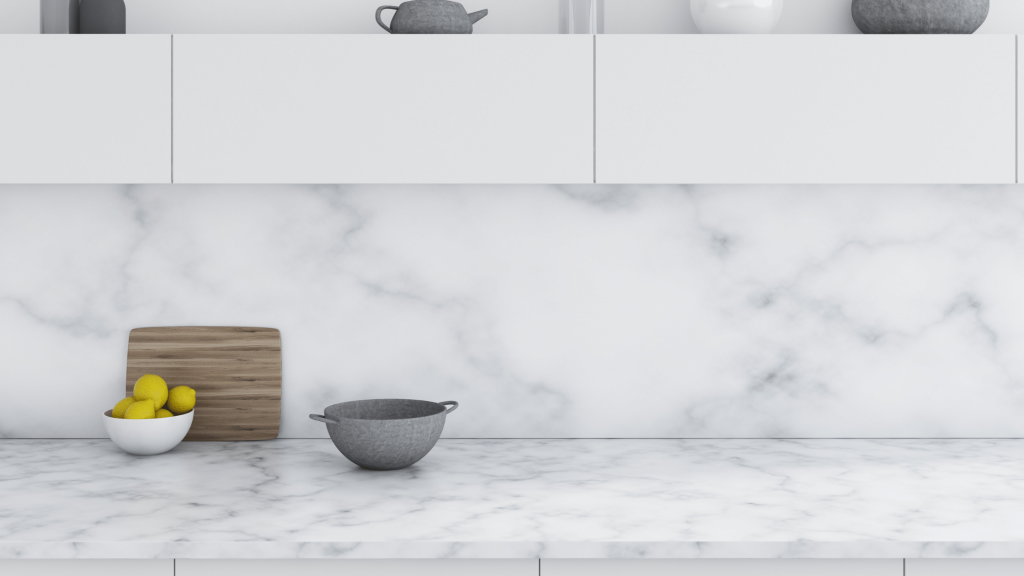 Marble
This luxurious stone is beautiful but needs a lot of maintenance to stay in pristine condition. One thing to keep in mind is that some of the colors and shades that are the most affordable are also considered the prettiest. However, the price will soar if you go for rare colors from exotic quarries.
Pros:

An elegant look that will remain attractive for your home's entire life.

Cons:

Not ideal for kitchens that will see a high-use by children. It's critical that you follow the manufacturer's guidelines for sealing, daily care, and cleaning.
Quartz/Engineered Stone
Polymer and resin binders mix with 90 percent ground quartz to form a gleaming, non-porous surface.
Pros: This stain-resistant, durable, sleek surface is manufactured, allowing a much wider range of colors than in natural stone. Additionally, the very low amount of required maintenance also makes it attractive to buyers.
Cons: There aren't many downsides to quartz other than its price.
Metal
Countertops made from metal have a rich history in commercial kitchens but became less popular in homes with the rise of laminate surfaces. They come in stainless steel, copper, zinc, and pewter. The metal portion of the surface is generally a thin sheet wrapped or fastened around wood or a similar material.
Pros: Metal countertops clean easily, are non-porous, and most are heat-proof.

Cons:  If you drop a bottle of wine, for example, it will leave a dent that's impossible to remove. Metals other than stainless steel will develop a patina and change colors. You'll have to seal or wax the metal to prevent this.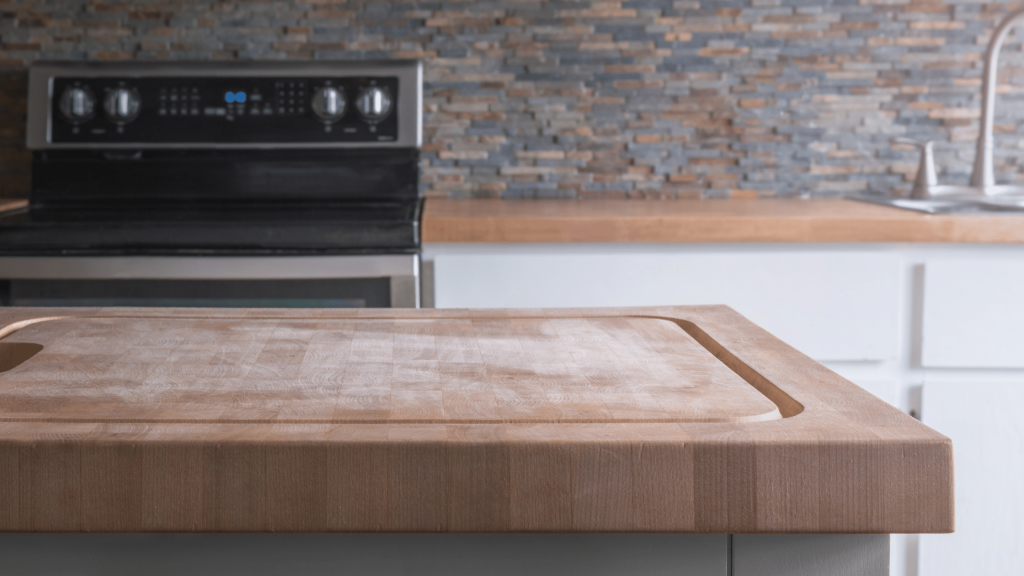 Butcher Block
If you're looking for an old-timey look, butcher block is the way to go. It consists of maple wood glued together.
Pros: Wood can bring a light, quaint feel to a kitchen. It cleans up easily and scratches can be removed with a sander.  

Cons: Water can easily damage wood, so butcher block must be oiled frequently.
Laminate
If you don't want to break the bank but still want a fresh look for your kitchen consider laminate.
Pros:

Laminate is the most affordable countertop and is sold in a variety of colors and designs.

Cons:

It can burn if a hot pot or pan is laid on it without protection. Laminate is also known to easily scratch but some newer iterations are more scratch-resistant.
Tile
Ceramic tile offers more creative freedom in countertop design than any other material. They come in a range of prices and colors that will match just about any style.
Pros:

 Tile countertops can be relatively affordable d

epending on your chosen tiles' quality, size, and color. This material is heat resistant, durable, and easy to care for if you keep the grout sealed.

Cons:

 Complex tile designs with smaller tiles arranged in elaborate mosaic patterns can get expensive. One tip is to use large tiles to cut down on installation costs.
Have More Floor and Countertop Questions?
Here at The Shannon Jones Team, we have a number of amazing referrals for all of your home needs. Beyond just floors and countertops, we can refer you to contractors, cleaning services, estate sales, and more. Please fill out the form below if you need any local services at all. Thank you and we look forward to speaking with you.