Let's face it, we could all use a break right now! Life is stressful, and with the holidays around the corner, things could get even more stressful! Next time you need a mindless task and you don't want to binge another show, why not try your hand at some home decor projects? Here is a list of DIY ideas to get you started!
Give Cabinets a Fun Background
Print out photos and tape them to the wall behind the shelves to create a fun collage. Just make sure you use tape that won't ruin the paint. Try Scotch removable mounting squares.
Using this idea to pretty up your office? Check this post out too!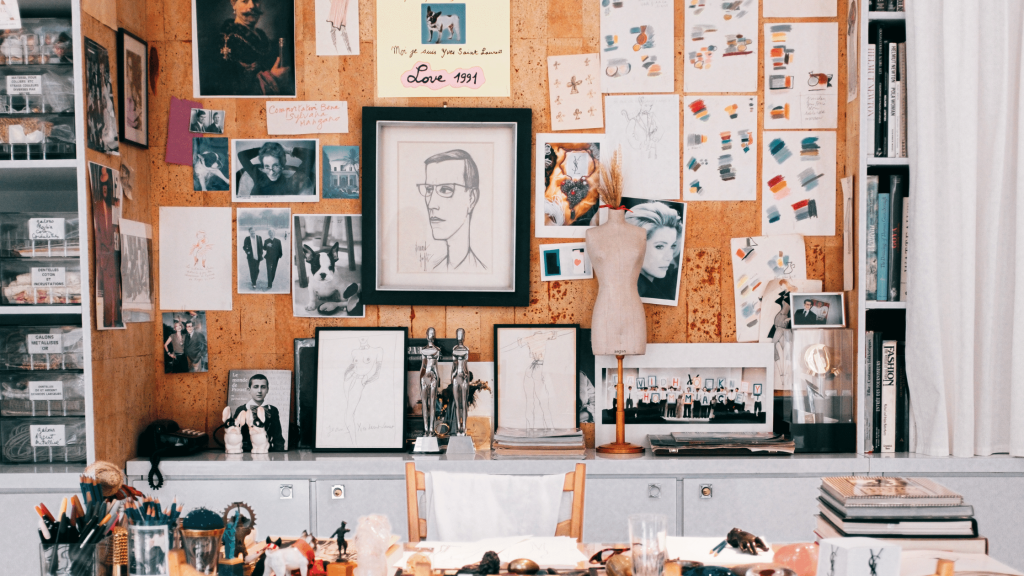 New Floors for the Commitment-Phobes
Tile tattoos are perfect for those who want a change but aren't ready to commit. The temporary decals come in all sorts of shapes and designs. You can also use these on your kitchen or bath backsplash. Standard sizes are available on Etsy or you can custom order from places like Beautiful Wall Decals.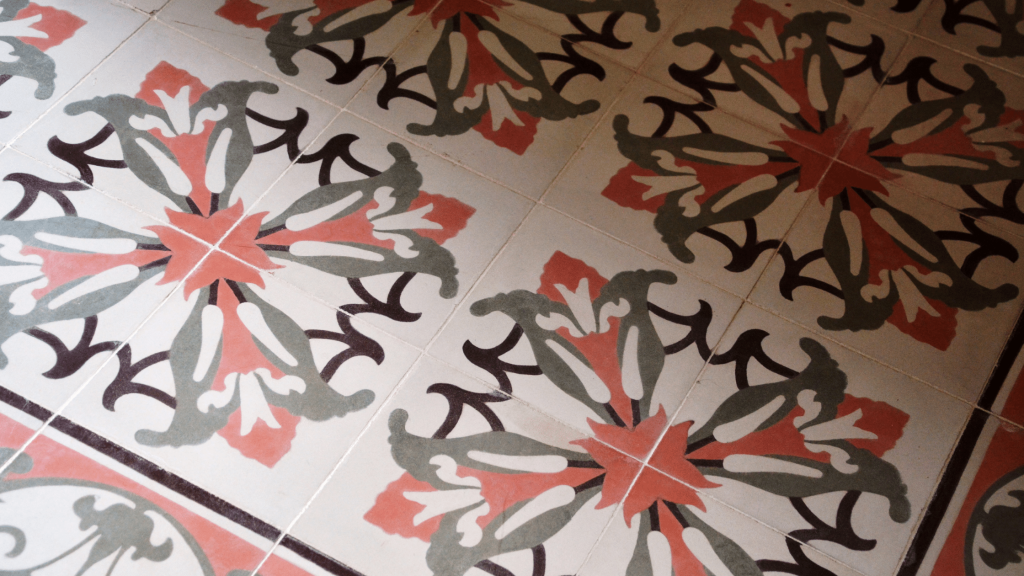 Photo Wall
Instantly transform a space by creating a photo wall. You can print photos off your phone at CVS super easily. No need to invest in expensive frames either. You can always paint the frame to spruce it up a bit. An alternative to using frames is Washi Tape! Washi Tape is so versatile it can become multiple DIY projects for you!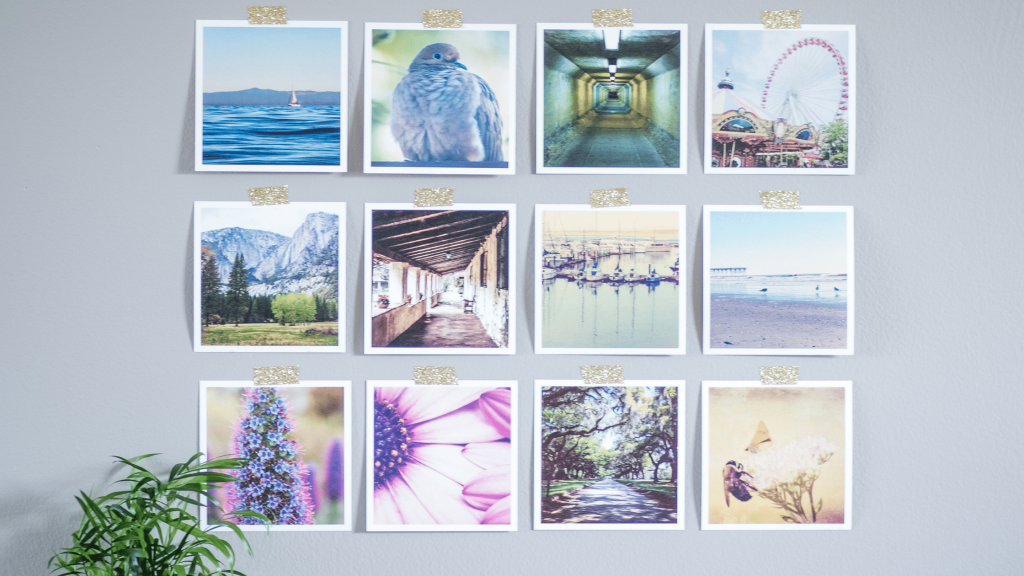 Paint an Accent Wall
Rather than paint an entire room, brighten up a space by painting one wall a fun color! Just remember to use painter's tape so your paint job doesn't look messy! For a more time-consuming DIY project, use a stencil to create a pattern on the wall. Mix and match to create a fun wall pattern.
Jazz up your Bedroom
Beautify your bedroom with a fun headboard. The easiest way is to hang up a piece of fabric in place of a headboard but you can also get creative and create a unique backdrop. We love the painted details on this one below! For more fun ideas on how to spruce up your headboard, check out this list.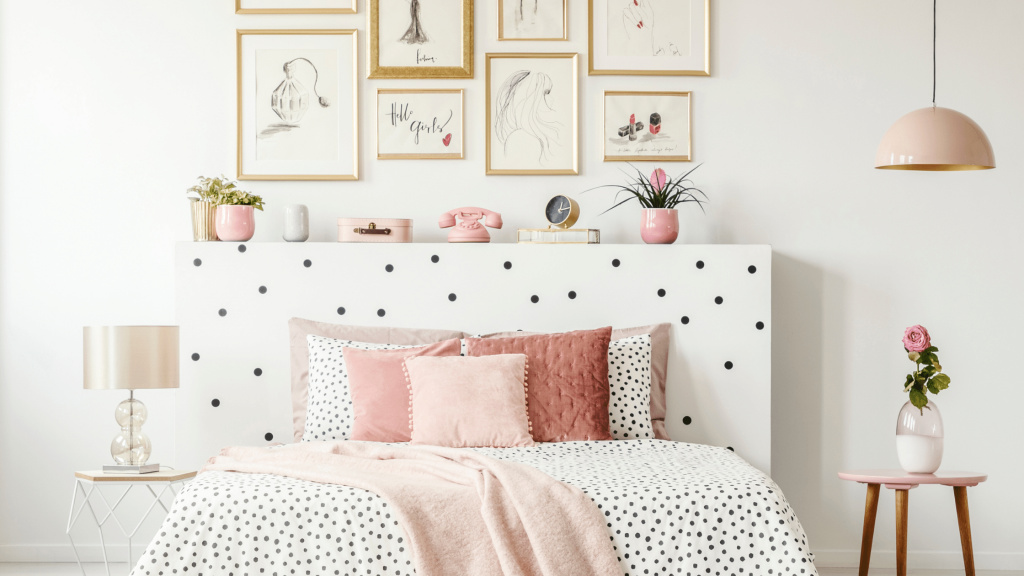 Re-purpose an Old Ladder
It may no longer be sturdy enough to stand on, but that old ladder sitting around in your shed could make a very trendy bedside stand. Instead of cluttering up a small side table, stack your items on each step. Right now these ladders are super popular in the living room for displaying photos as well!
Looking for more trendy ideas? We've got them right here!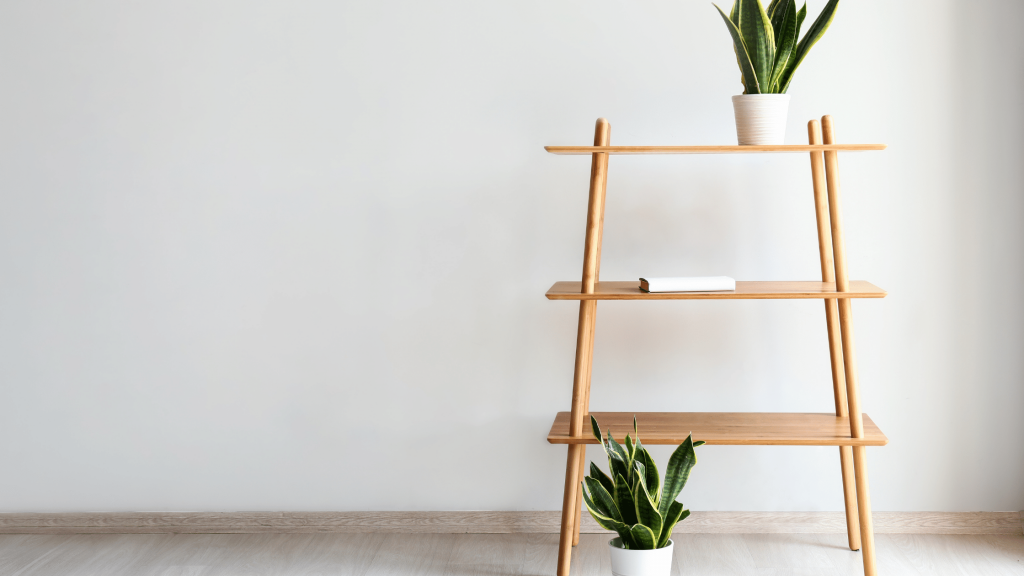 Hide Unsightly Cords
Of all the ideas out there for hiding unsightly cords, this may just be the easiest one! Hide the cords from your electronics in a cute, decorative box, cut holes where it's needed, and voila – you've successfully hidden unsightly cords!
Here are some more storage ideas!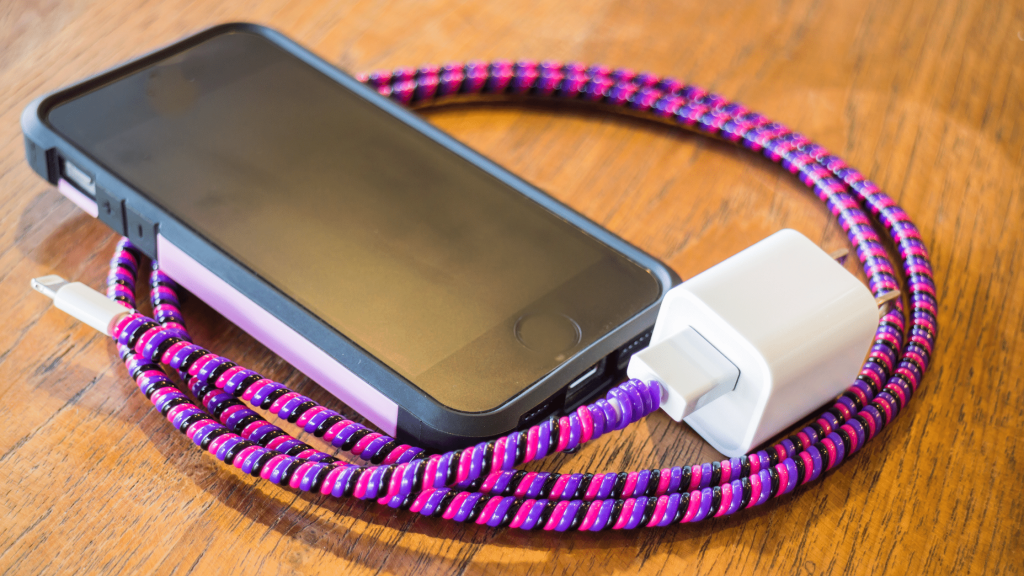 When You're Done with DIY Projects
Once you've worked your way through these DIY Projects, you may be looking for a newer, bigger project. Why not a whole new house? When you're ready to take on that project, The Shannon Jones Team will be here to help! You can fill out the form below, or give us a call at 562.896.2456. We look forward to helping you find your next big project!