Do you want to renovate your home to make it look more in-line with today's trends? Now more than ever, we're spending more time at home so it's important that you love the space you live in. We have collected the 20 best fall home trends from design professionals that will help your home look fabulous and on-point this fall.
Trend #1: Three-Tone Kitchens
In the past few years, two-tone kitchens have become extremely popular. Different colors for upper and lower cabinets have been the trend, but this year designers decided to go further. Now three-tone kitchens are starting to trend. This fall home trend involves a different color for the top cabinets, bottom cabinets, and the island. Some even mix and match types of wood.
Trend #2: Minimalist Bathrooms
A minimalist bathroom is one of the most popular and predicted fall home trends this year. While minimalist generally means lots of clean and white spaces, a minimalist bathroom can be brightened with a plant here and there. Minimalism doesn't mean everything has to be hidden away, but keep items on counter space to a minimum, and make everything is organized. Rolled towels are another great touch and give your bathroom a hotel feel.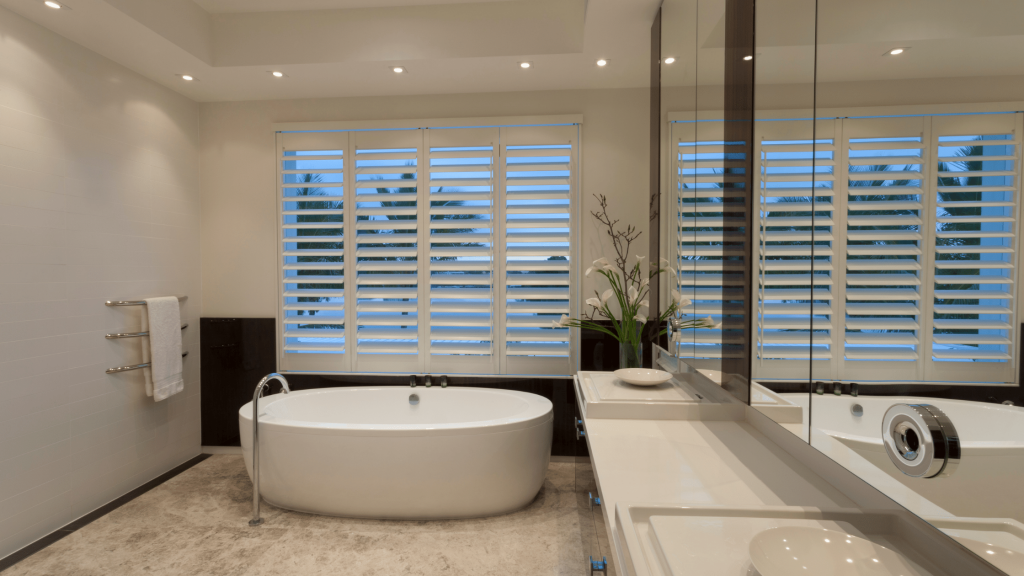 Trend #3: Walnut Kitchen Cabinets
There's no right answer when it comes to kitchen cabinets because there are so many different types! But one of the most popular types right now is walnut cabinets. They pair nicely with white counters and a sleek modern kitchen.
Trend #4: Porcelain Counters
Another 2020 trend is a great alternative for quartz – porcelain. Porcelain is a manufactured material so it can withstand more than other types of counters. It is extremely hard so it's resistant to cracking, scratching, and chipping. In other words: kid-proof! It also doesn't stain or absorb smells and odors which makes it perfect for repelling bacteria and easier to clean.
Trend #5: Quartzite Counters
Granite is continuing to decline in popularity and the demand for quartzite is on the rise. People prefer quartzite because it is harder and more heat and scratch-resistant than other types of counters like granite. However, it will cost you about $10/SF more than granite so keep that in mind when choosing your counter material. But if you love the natural counter look, and don't mind the price tag, this trend is for you!
Trend #6: Bright Kitchen Appliances
One of our favorite renovations trends this year is colorful appliances. We love moving away from basic silver or white appliances and adding a fun pop of color to your kitchen. Modern kitchens may be sleek, but they can start to feel cold. The solution is to brighten up the room! You can go bold with your look like a bright, retro fridge, or tone it down a bit with a fun Kitchen Aid color. Another fun idea is to customize your stove and add brightly colored knobs.
Trend #7: Multifunctional Kitchen Islands
2020 is the year for functionality. We are spending so much time at home so everything has to have a purpose – or two! This has led to kitchen islands becoming bigger and more multifunctional in order to be used for cooking, preparing, cleaning, and eating. Add a second sink to your island to increase your cooking efficiency or add cabinets and drawers for extra storage. You can even get an island with two levels, one for eating and one for preparing food.
Trend #8: Walk-In Showers
Walk-in showers have always been high on homeowners' wish lists, but this year they're getting an update to become more modern and stylish. A doorless walk-in shower is all the rage now because it fits the sleek, clean trend. Some showers have one pane of glass but others have none and are simply open floor plan bathrooms.
Trend #9: Relaxed Living Rooms
One of the main purposes of designers this year is to create calm, cozy, soothing, and peaceful living rooms. It's a must to have some zen space – especially when you're working from home! That's why designers are moving towards natural materials, casual fabrics, light colors, and minimalistic decor.
Trend #10: Personalized Dining Rooms
Personality in interior design is one of the biggest fall home trends this year because it's important to love where you live! Plus, dining rooms are pulling double duty now as both a place to eat and entertain. To achieve this goal designers suggest unique colors, lighting, and patterns. Make a bold statement with a dining room table that's a hexagon or mix and match dining room chairs. Don't forget plants either!
Trend #11: Convertible Spaces
Flexibility and functionality are top priorities in 2020. Foldable furniture can be easily transformed and customized according to a homeowner's needs. Get a table with a leaf so you have room for entertaining, but more room to walk around when it's just you at home. You can't forget the classic fold-out sofa either.
Trend #12: Dedicated Working Space
Since more and more people are working from home today, working spaces are necessary. Of course, having your own office is ideal, but if you don't, there are plenty of clever hacks to make sure you still have your own dedicated space. We love the "cloffice" trend – a closet office. Or even turn any little nook you have under the stairs or in the kitchen, into a dedicated office space. This isn't going to be one of those fall home trends that comes and goes. Dedicated working spaces are here to stay.
Trend #13: Navy Blue
Navy blue and classic blue are going to be big this fall. Designers like this color because it provides a perfect amount of contrast in the interior and creates a traditional, classic design. You're probably used to seeing navy as an accent color for pillows or art, but get ready to start seeing navy kitchen cabinets, and even navy walls. This is one of the fall trends that will be great to give your home some color as it starts to get gloomy outside.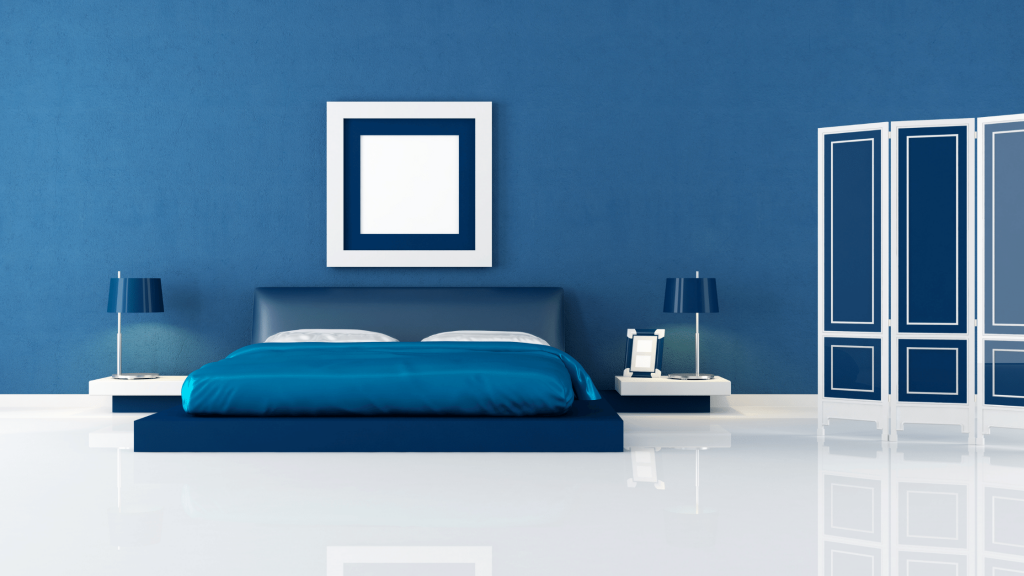 Trend #14: Floral Wallpaper
Floral wallpaper may seem like a trend of the past, but it is making a comeback. In 2020 it's getting a more modern update with bold and metallic colors. Use it as an accent on one wall to create a pop of color, or create a sophisticated bedroom look with a fancy design.
Trend #15: Canopy Beds
Canopy beds are another trend that's been around forever but is getting a new look in 2020. Today's canopy beds don't have chunky headboards or heavy fabrics draped over the top. Instead, they are made with metal and acrylic frames for a sleek, modern look.
Trend #16: Vintage Details
To create a stylish look in your home, add a few vintage and traditional details. Add a few mosaic tiles to your bathroom or use some vintage items as decor. An old typewriter or old books you found at a second-hand store can be a great statement piece. Don't get too crazy though, a few vintage details are more than enough.
Trend #17: Black
If you always wanted to paint one of your walls black, now is the time to do it. While a black wall can seem overwhelming at first, you can try painting a pattern on it in white or only paint one wall black. If a black wall is too big of a commitment for you, start with black elements and accents. Black furniture or picture frames will also make your home look sleek and stylish. This is one of the braver fall home trends, so you'll definitely stand out from the crowd if you go through with it!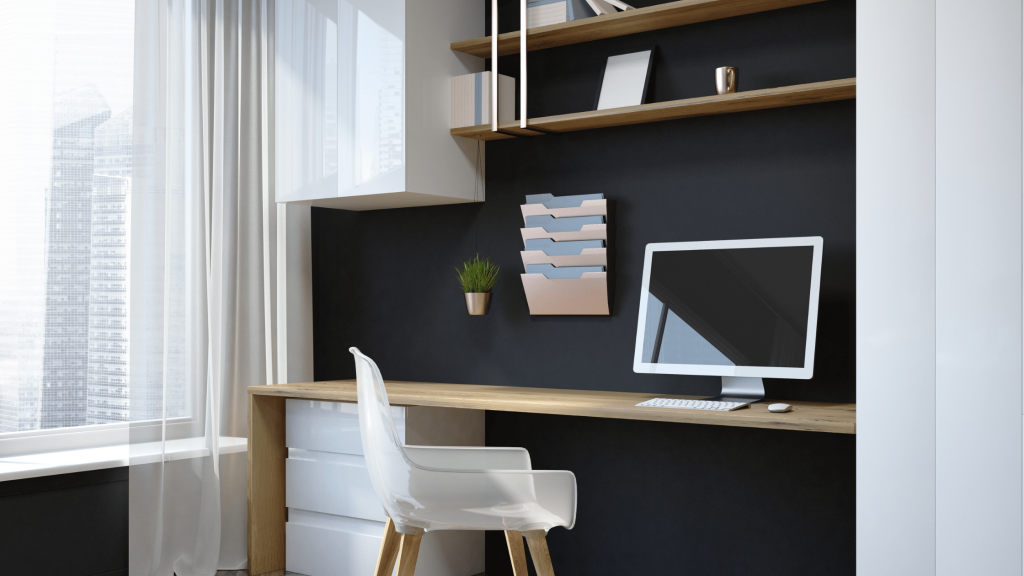 Trend #18: Antique Art
This year is the perfect time to expand your art collection. Antique art that looks aged and has a historical interest will look great on the walls of your dining room, living room, or kitchen.
Trend #19: Free-Standing Bathtubs
If you want a fresh bathroom idea, replace your old tub with a luxurious, free-standing one. If you don't love the modern look, combine this trend with the vintage trend and get a free-standing, clawfoot tub.
Trend #20: Soft Fabrics
In order to create a cozy atmosphere in your house, designers recommend using soft fabrics, including soft textured mohairs and imperfect, shearling leathers. This is the perfect way to stay warm as the leaves start falling.
Renovating to Sell
These are just a few ideas you can use as inspiration for renovating your home in 2020. While we love these fall home trends, don't forget that everything changes if you're looking to sell your home in the future. If you are, it's important to consult with a real estate agent before doing any work. A real estate expert will be able to tell you what renovations will help give your home the most value. If you're interested in a free consultation or are thinking about redoing your home with the intention to sell, please fill out the form and check out some of our other recent, similar articles.
How You Can Pay For a Renovation After You Sell Your Home
Home Staging vs Interior Decorating
What to Update if You Plan On Selling Your Home