We're kicking the year off right with our FIRST market update of 2022! In December 2021, home prices continued to appreciate in Long Beach, CA. The median sales price for  single-family homes was $907,500 and for condos it was $481,000. The inventory of homes for sale in Long Beach remains low at 150, which is actually down -28.6% from December 2020. If you're a potential home buyer it's easy to get discouraged by the lack of supply in Long Beach, but there are strategies you can leverage to make the most out of the current market conditions. We'd be happy to help you get a leg up on the competition, give us a call at 562-896-2456 to learn more.
Here's a video with Shannon's take on the Long Beach housing market numbers, or scroll down to see summary charts for Long Beach as well as surrounding communities.
What do these numbers mean?
The seller's market is continuing with no sign of stopping. Here's what we suggest for both buyers and sellers.
Sellers
If you have been sitting on the sidelines waiting for the right time to list your home, now is the right time to leverage your equity and cash out. It's also more important than ever to have a strategy in place for selling your current home and buying a new one. This is where a real estate expert like the ones at The Shannon Jones Team comes in.
To get started, with the selling process click HERE for a free home valuation. You can also give us a call at 562.896.2456, or fill out the contact form at the bottom of the page. We'd love to chat and figure out what your home is worth and whether selling is the right move for you!
Thinking of selling your home because you want to downsize? Check out our recent downsizing blog HERE!
Download your free seller's guide HERE.
Buyers
It's imperative that you start your home search early and with experts by your side. Patience is key, as well as the understanding that the first house you like may not be the one you get. It's also possible that you will get into bidding wars or experience a multiple counteroffer situation. This is where the experts come in. The right real estate agent will be able to guide you through these situations and take away at least some of the stress that comes with buying a home.
Some buyers currently say they're waiting to buy because they expect the market to crash and prices to come down. However, that's not necessarily the case. Learn more in the video below.
Give us a call at 562.896.2456 so we can set up an appointment for you with a lender and start talking budget. We can also set up a personalized home search for you so you can be the first to know when new listings hit the market.
Download your free buyer's guide HERE.
Breakdown of Long Beach's Numbers
While many homes are selling quickly with multiple offers, some neighborhoods are moving more quickly than others, and some areas are showing stronger prices. If you'd like to know about the statistics in your neighborhood or you're curious about the value of your home in Long Beach CA or surrounding areas, let us know. We'd be happy to help.
For a quick snapshot of the different zip codes, please scroll down for more information.
Long Beach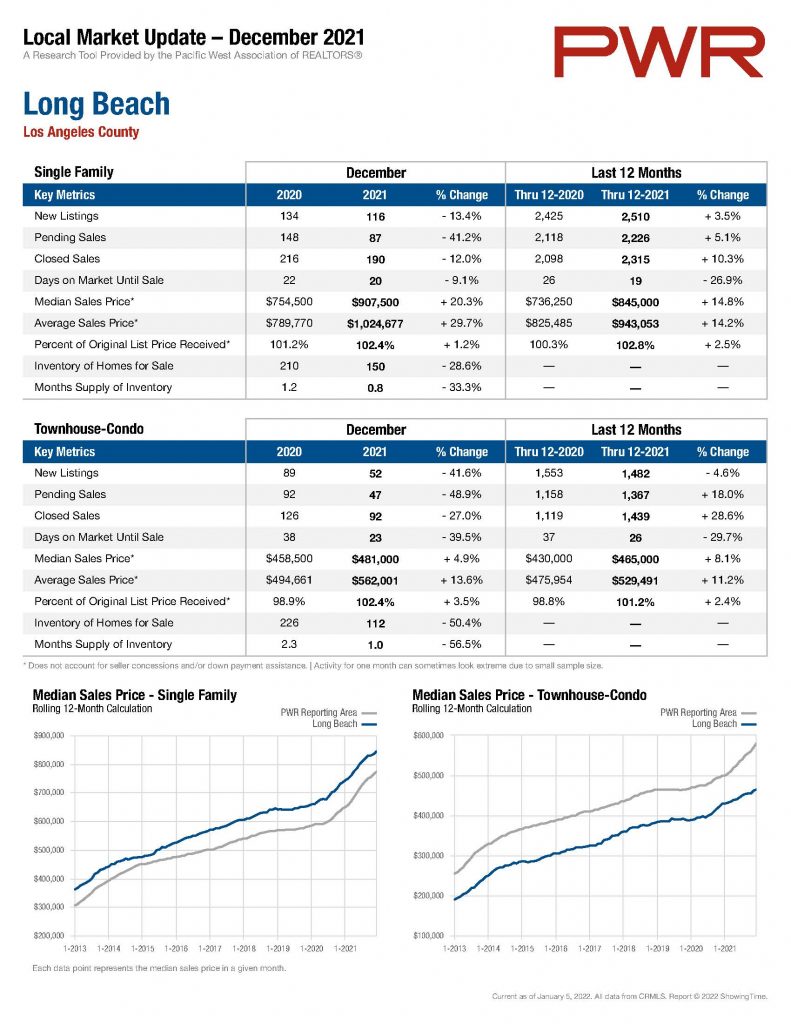 Lakewood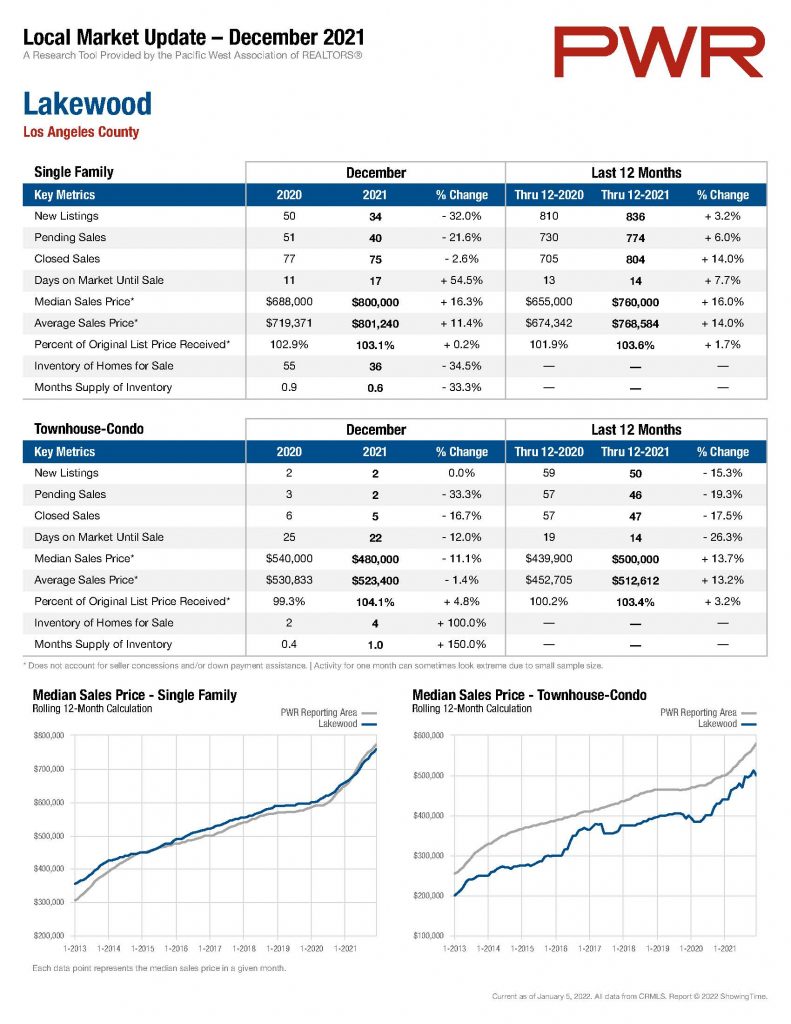 Signal Hill
Long Beach Zip Codes
While much of Long Beach's real estate market is similar, there is some variation between zip codes, as illustrated by the numbers below. If you'd like more information, please reach out to us.
90802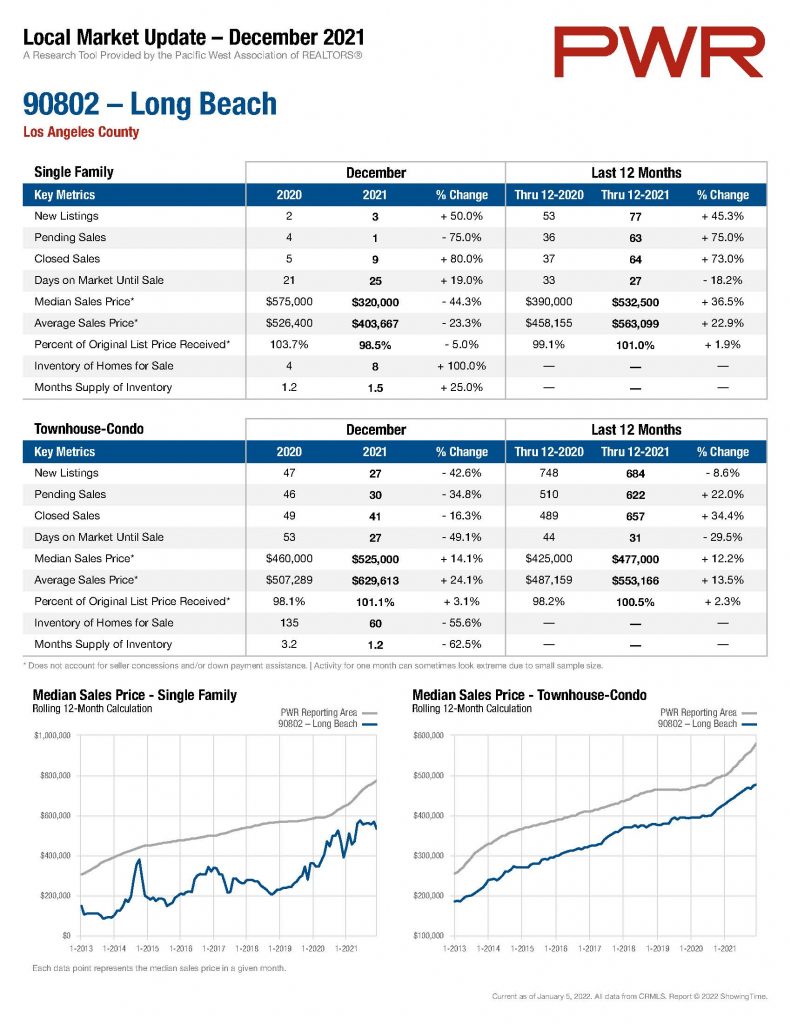 90803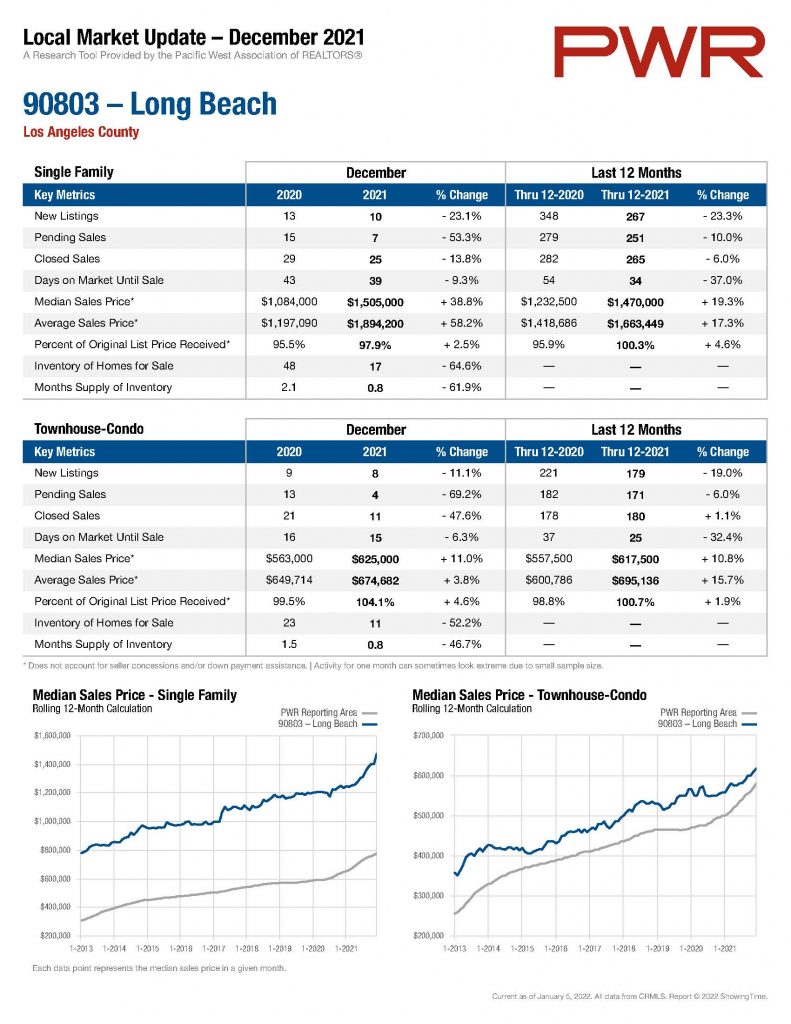 90804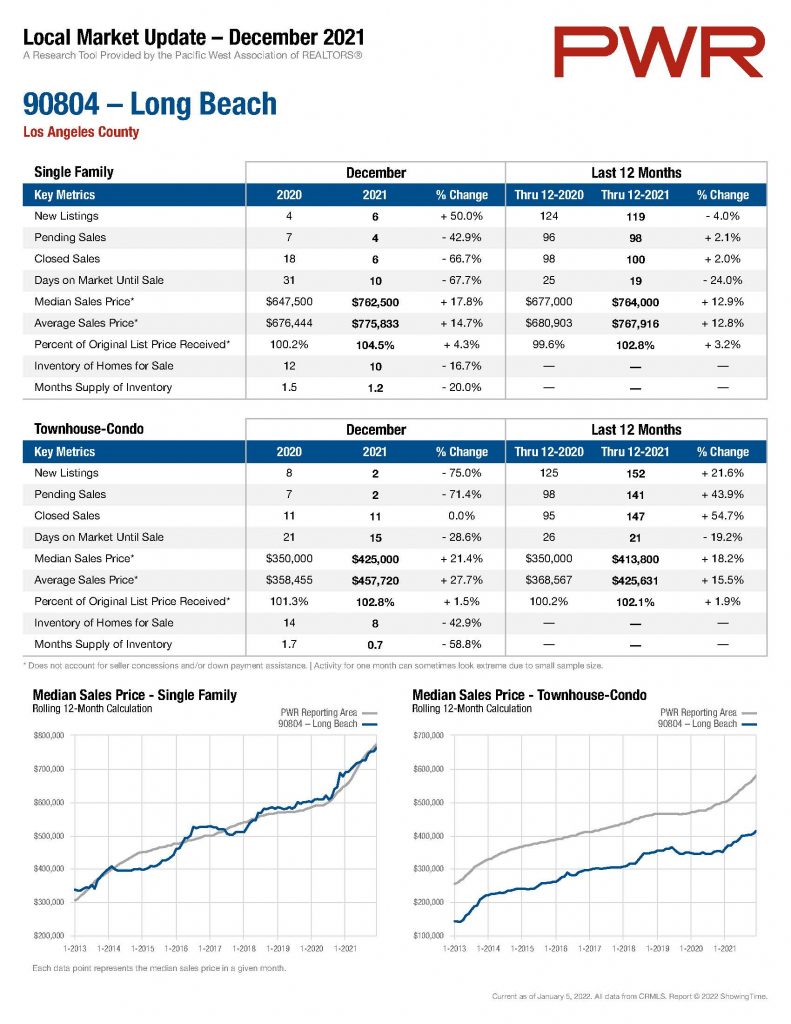 90805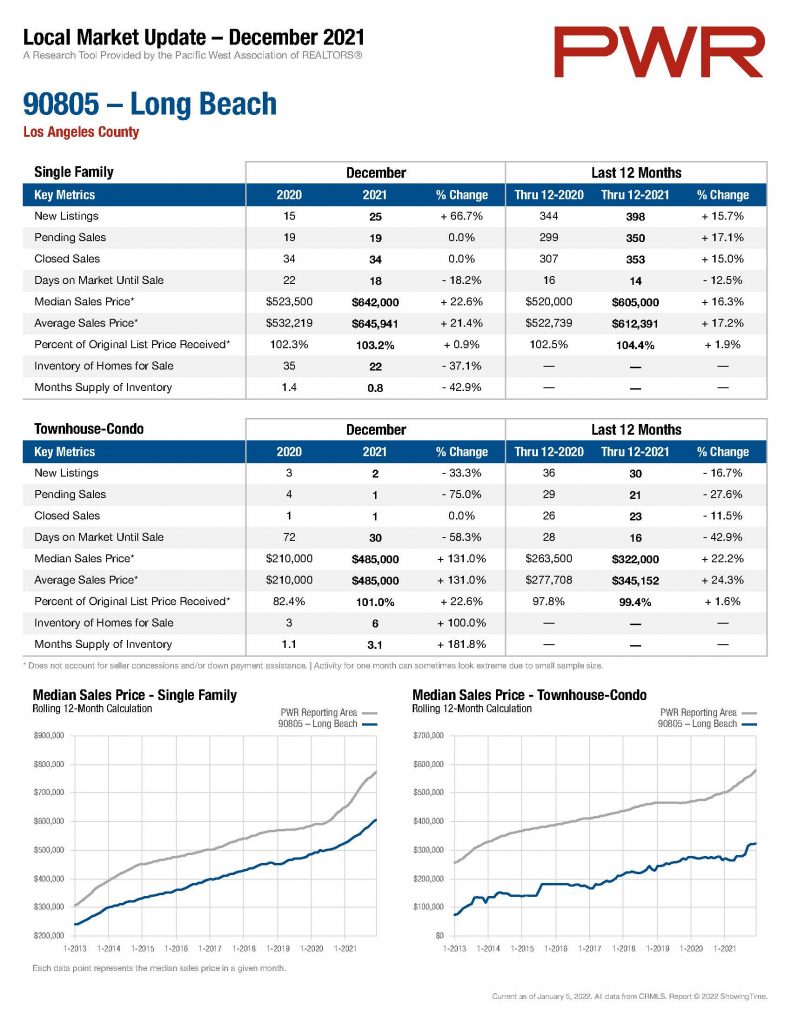 90806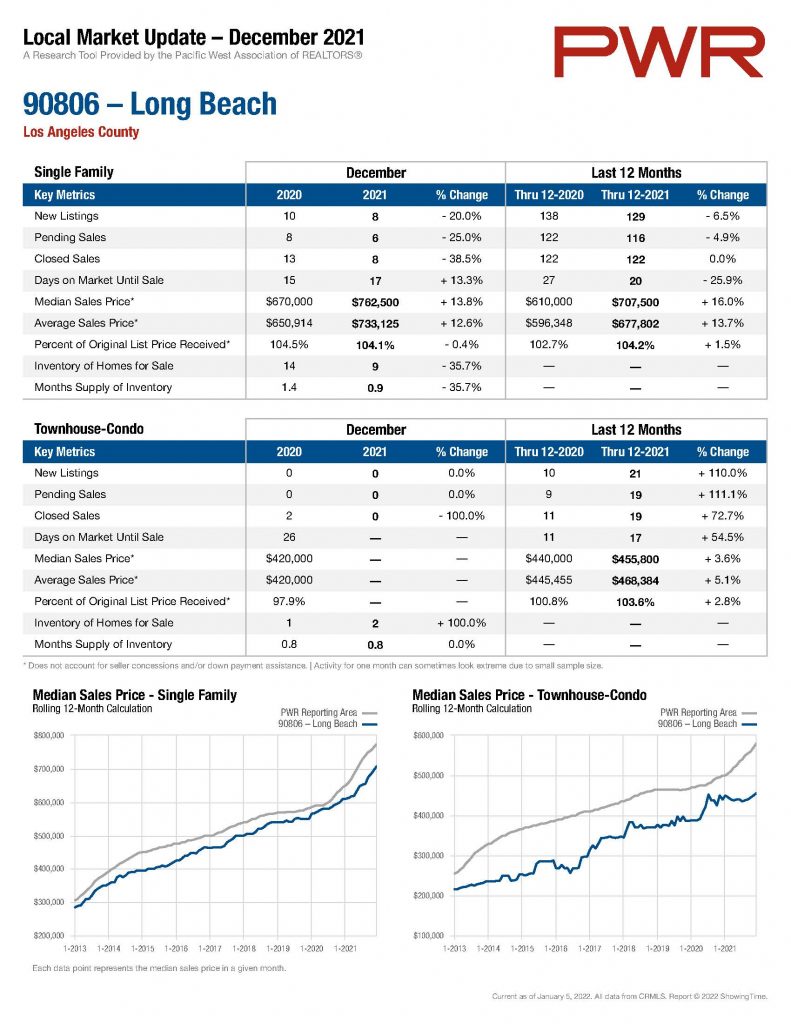 90807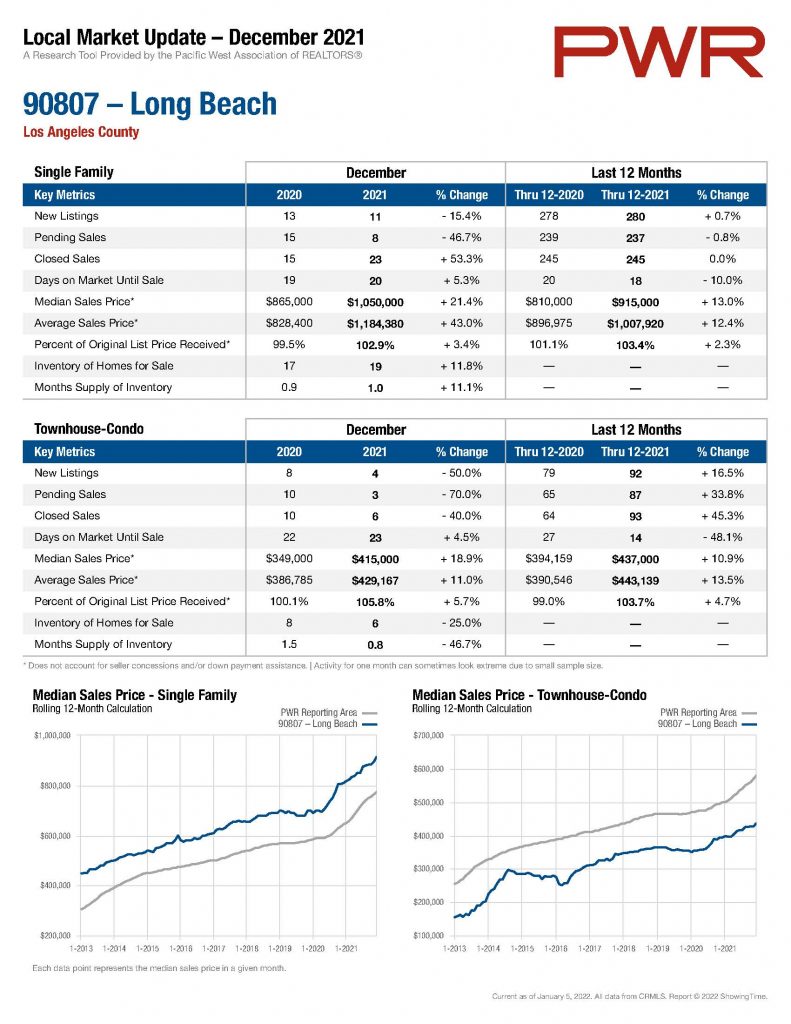 90808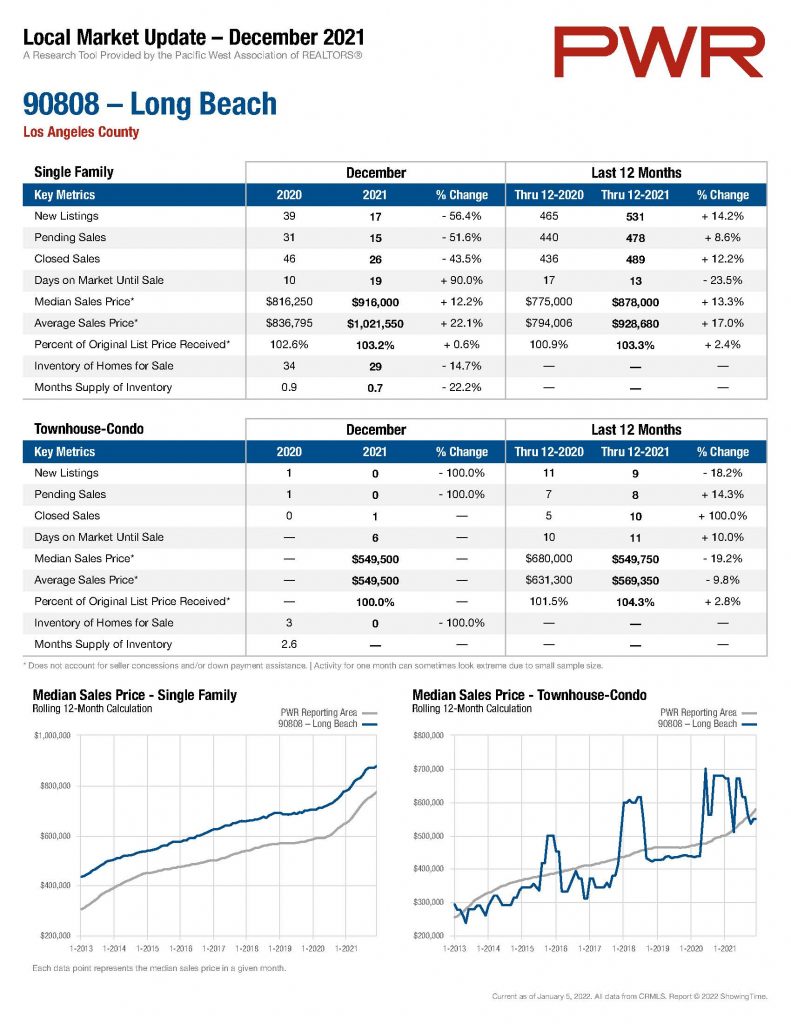 90813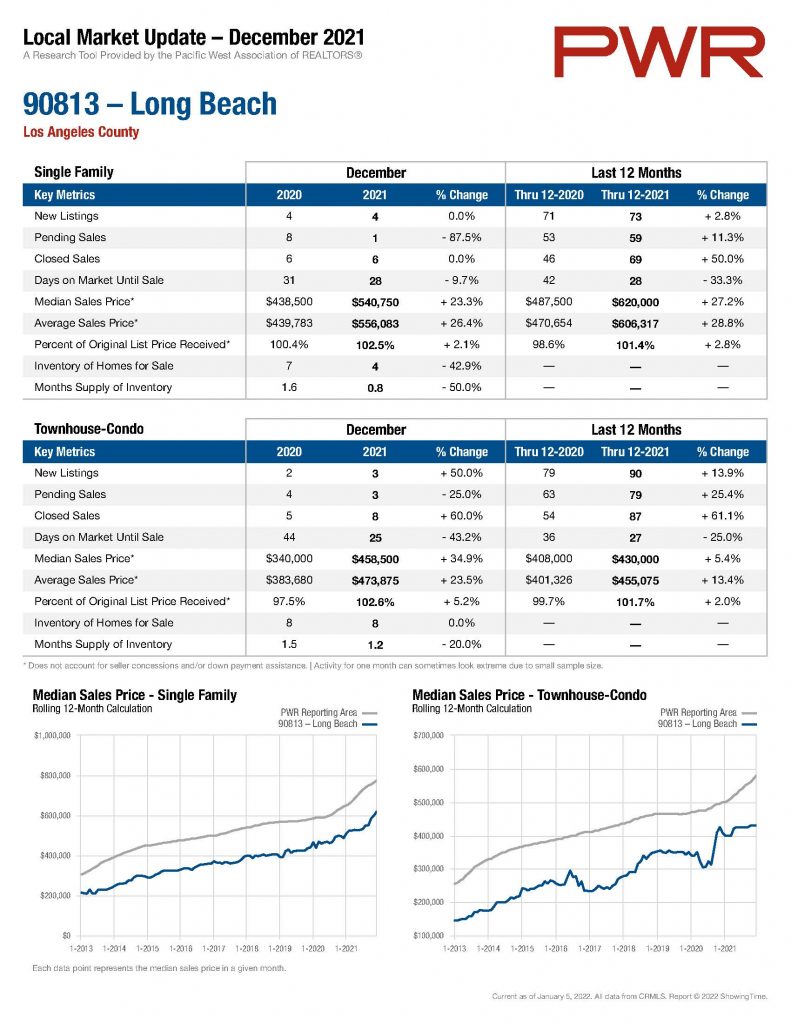 90814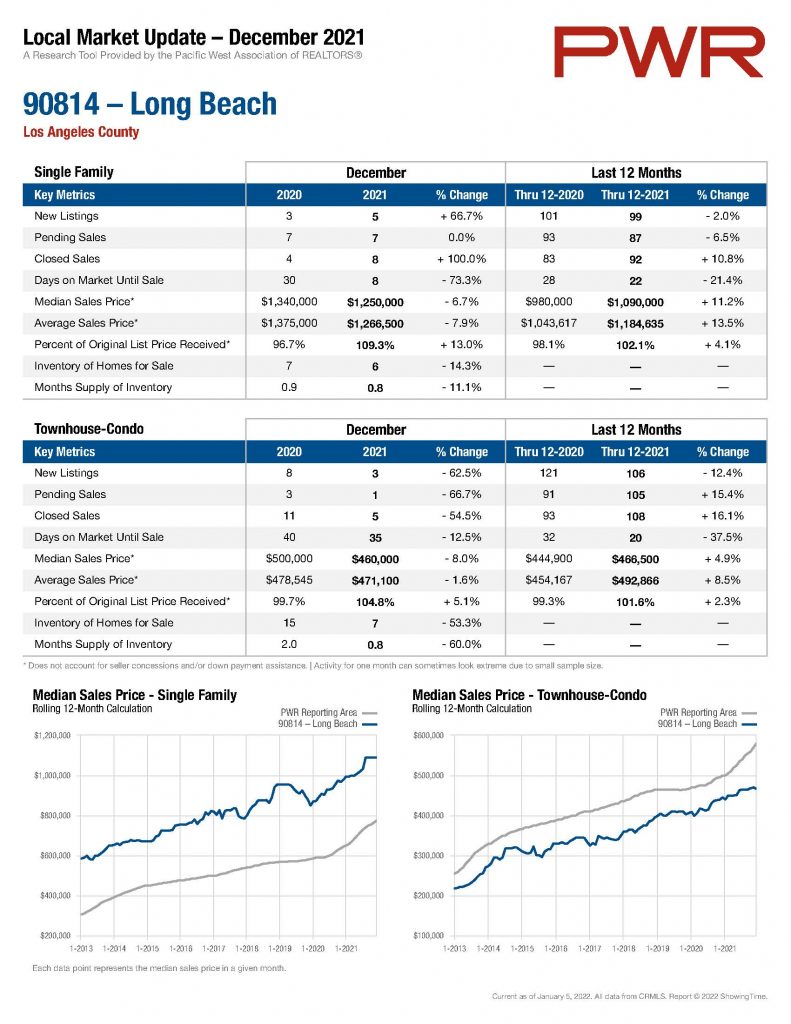 90815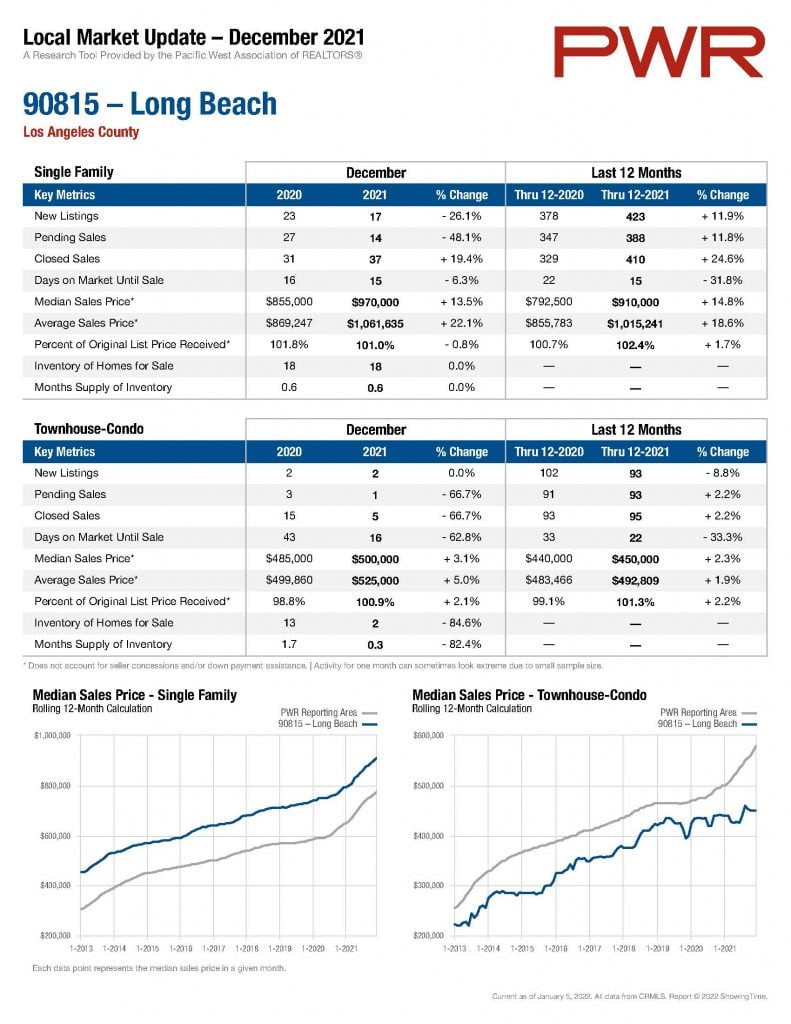 Other Recent Articles