Photo Credit: Justin Rudd
Long Beach is one of the most dog-friendly cities you can find! There are many great parks for dogs (and their humans) to get outside and enjoy some fresh air. We even have a beach designated specifically for dogs. If you are a dog lover, you're definitely in the right spot. Here is a list of some of our favorite Long Beach dog parks!
Rosie's Dog Beach
Rosie's Dog Beach is the only legal dog beach in Los Angeles County! At 4.1 acres, it gives dogs a chance to run around, fetch balls, and catch frisbees. Let your pooch enjoy the ocean waves and some socializing. You might even meet a fellow dog lover and make a human friend! When the two of you are done playing, 2nd Street is just a short walk away and many restaurants have dog-friendly patios.
For more information on Rosie's dog beach, including the beach's namesake, please visit their website HERE.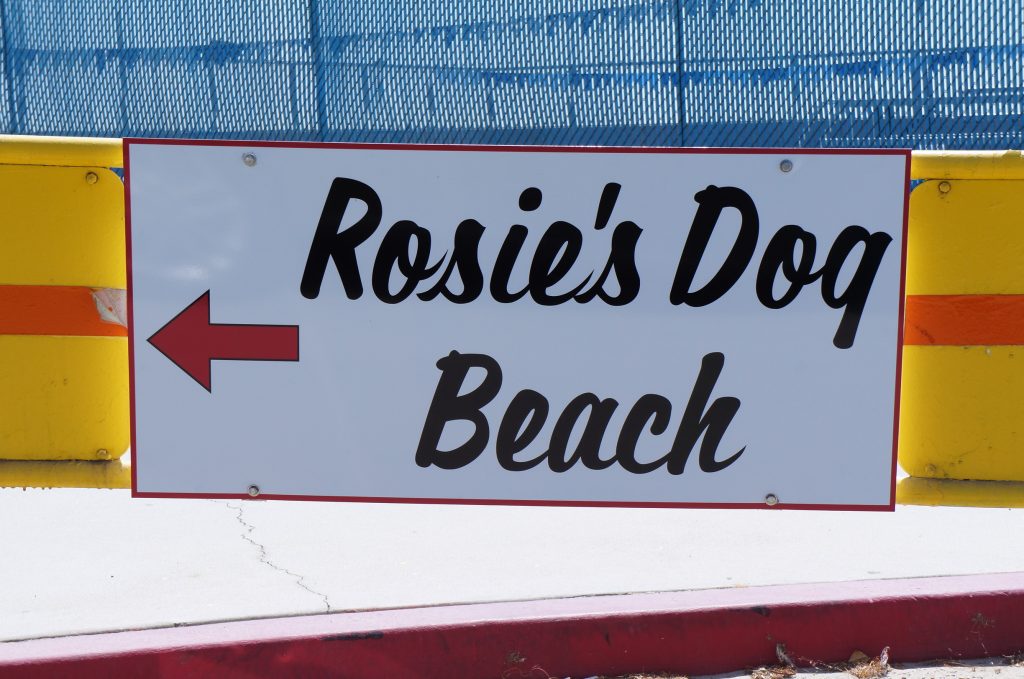 Home Run Dog Park
This isn't a Long Beach dog park, but it's still a great option! Located in Lakewood, Home Run Dog Park is sectioned off with small dogs in one area and big dogs in another. There's a lot of room for dogs to run around, and the park provides easy parking and a water fountain for canines. Owners can sit, relax, and visit at picnic tables while the dogs run around, but always remain within eyesight.
Recreation Dog Park
Recreation Dog Park is located right by the golf course at Recreation Park. Fully separate from other parts of the park, this Long Beach dog park is very large and offers a great chance for your dog to get some energy out. There are lots of water bowls, obstacles, and toys for dogs to play with. Be warned though, the park is all dirt so you and your pup might be coming home dusty!
Bluff Park
This is one of Long Beach's prettiest ocean-view parks overlooking the Pacific Ocean. Although it's not an actual dog park, it's a popular spot to take your pet. The surrounding area has free parking and there are plenty of grassy spots for walking. Stroll along the Belmont Pier, the harbor, or check out some of the old, historic homes in nearby Carroll Park or Belmont Heights. You can also walk along the cliff and admire the view. If you and your dog are looking for a cooldown, Rosie's Dog Beach is just a short walk away.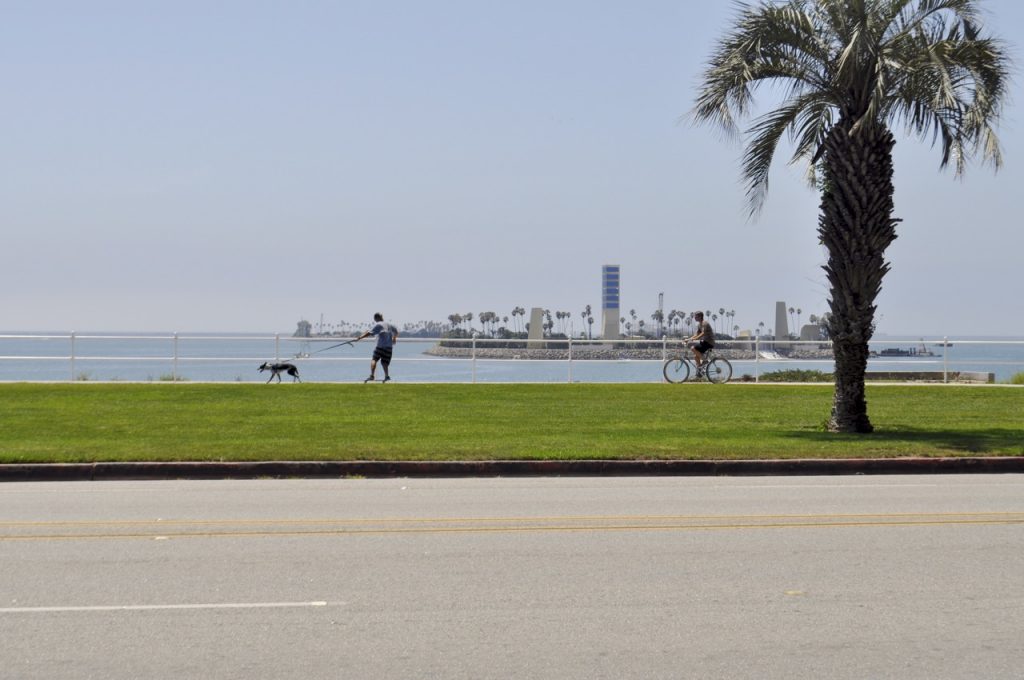 Wrigley Heights Dog Park
This is a huge dog park with a separate section for small dogs to run around. If you have a big dog, this is one of the largest dog parks in the area so it's perfect for getting all of your dog's energy out. It's also somewhat of a hidden gem, so you might have the park all to yourself at times! The park is mainly woodchips so this is another park where you may want to wash your dog as soon as you get home!
For More Information
Long Beach has so much to offer and while we love our Long Beach dog parks, there's so much more to the city! We at The Shannon Jones Team would be happy to give you more details, answer any questions, and help you locate the type of area that you are looking for. To get started, please give us a call at 562.896.2456. We look forward to hearing from you!