It's no secret that mortgage rates have been at or near record-low rates for many months now. Many people believe this is what's driving today's red-hot real estate market. While that is one factor, of course, you may be surprised to hear millennial homebuyers are actually a key driving force in this market. In fact, according to a new study from CoreLogic, millennials now account for more than 50% of the market! While the number of millennial homebuyers has been growing in recent years, in 2020, this number went up 7 percentage points, making millennials the largest share of home buyers right now. Hear more in the video below, or continue reading for our deep dive into millennial home buyers and how they're changing the market today.
Why Do Millennials Want to be Homeowners Now?
In 2020, 79% of all first-time homebuyer purchase applications were from millennial applicants! This is about 5 percentage points higher than in 2019. Unfortunately, today's market is tough for home buyers, millennial or not. Low inventory and high demand mean many home buyers are struggling to get their offers accepted right now. However, despite these challenges, homeownership is extremely important for Millennials. According to George Ratiu, Senior Economist at Realtor.com:
"For a generation much-maligned over the past decade over its perceived shunning of traditional values related to ownership—be it housing or cars—millennials have shown strong affinity for housing as their stage of life progressed."
This homeownership desire has only increased since the pandemic. Potential millennial home buyers have been saving money for the last year since they haven't been able to travel or eat out. More and more people are also realizing their desire for having a place to call their own. As we've all spent more time at home, we've realized the importance of having a home base for our families. While some millennials may have been content with renting, they now want outdoor space and room to spread out. Not to mention, they see homes as a great investment opportunity.
Finally, remote work is giving millennials an opportunity to keep their jobs and move to cheaper areas. Places like Arizona, Texas, and Nevada are seeing a huge influx of millennials. In the past, they gravitated to big cities, but now they're being lured towards smaller towns – and cheaper home prices!
The Double-Edged Sword of Millennial Homeownership
It's wonderful that millennials can afford to buy homes right now. Millennials have long suffered from a financial deficit from a variety of causes. Student loans and coming of age during the Great Recession have crippled many people financially. In fact, in 2019, The Washington Post said millennials owned just 3.2% of the nation's wealth. To compare that, when Baby Boomers were the same age, they owned 21% of the nation's wealth.
However, since that article was written, millennials have saved money and can now afford homes. In fact, so many can afford homes that they are causing a housing shortage. The US was already short on starter homes, and the sudden increase in millennial home buyers is only exacerbating this problem. In fact, the US is short on about 2.5 million homes right now, and new construction simply can't keep up. The shortage of homes, coupled with a lumber shortage means a problem is brewing in the US. Just as quickly as millennials have been able to afford homes, they may be creating a housing affordability crisis.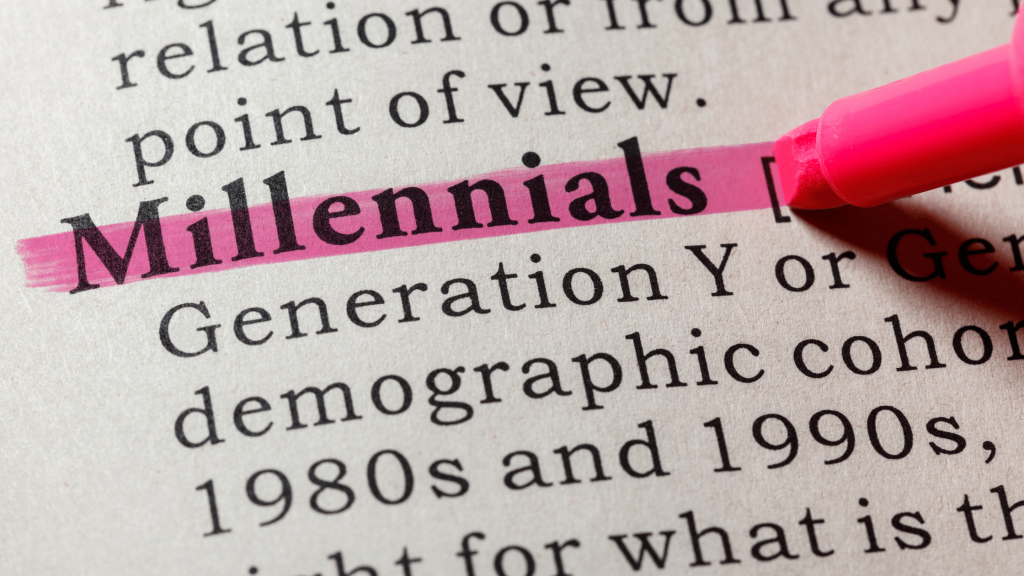 Are You a Millennial Home Buyer?
We've said it once and we'll say it again. We simply don't have a crystal ball and real estate is anything but predictable. However, what we can tell you is that home prices aren't expected to go down anytime soon. We are currently in the peak buying years for millennials and this peak is expected to last through 2022. Therefore, if you're waiting to buy a home because you expect the market to crash, you may be waiting for years. In the meantime, home prices will continue to go up and it's unlikely for savings to go up as home prices. If you'd like help exploring the market, we're here to help. We have a number of home buying resources available and we offer complimentary consultation appointments as well. To get started, fill out the form below, or give us a call at 562.896.2456.