Multigenerational housing in Long Beach and other areas is coming back in a big way. The pandemic caused people to re-evaluate their living situation and with the current inflation in the United States, multigenerational living makes sense for some. Here's our take on multigenerational living and why it's on the rise. First, some quick facts on multigenerational living:
Multigenerational households quadrupled in the United States between 1971 – 2021.
28% of these homes were purchased by first-time home buyers to afford a larger home, which multiple incomes could support. 23% were purchased to accommodate aging parents. 19% were purchased to support children or relatives over 18 who moved back.
The growth in multigenerational living for those between the ages of 25 to 34 has been rapid, particularly for those without a college degree.
Why Are Families Buying Homes Together?
The increase in families purchasing together is not new. In the 1950s, about 21%, or 32.2 million Americans, shared a roof with their grown children or parents. In 2017, an article by Realtor.com talked about the increase in multigenerational living. At the time it said, "Nearly 1 in 5 Americans is now living in a multigenerational household – a household with two or more adult generations, or grandparents living with grandchildren – a level that hasn't been seen in the U.S. since 1950." This article credited a number of factors for this increase in multigenerational households. They included rising home prices, child care expenses, college debt, longer life expectancies, and a rise of ethnic communities. Fast forward to 2020 and all of those issues were still affecting Americans. Then life added a pandemic on top of it.
Now in 2023, multigenerational households are still on the rise. It turns out that more parents are actually moving in with their millennial children to offset the high cost of housing, child care, and groceries. According to NewsNation, this trend is called the "reverse boomerang effect".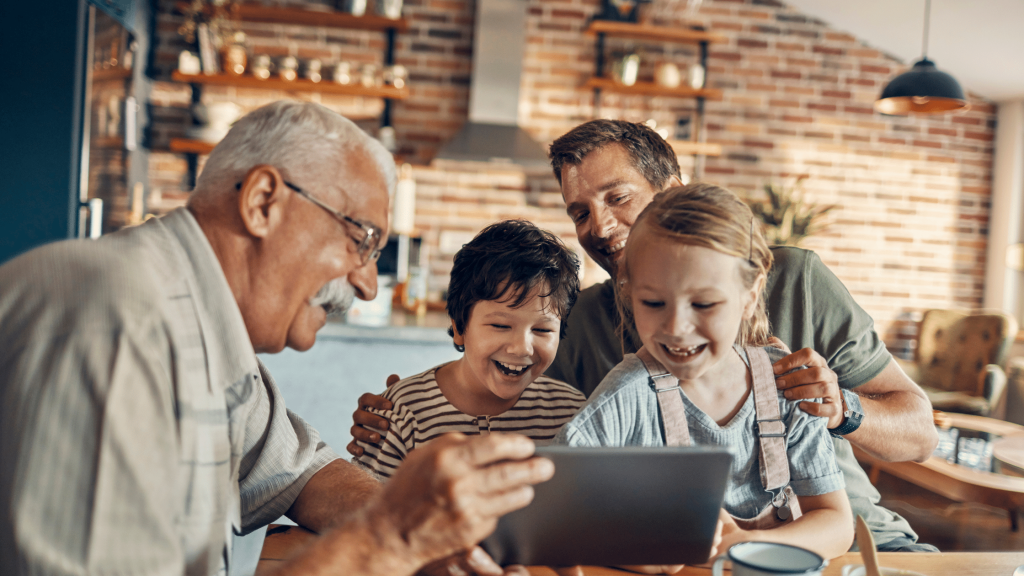 Multigenerational Living Comes with Pros and Cons
Pros
The financial benefits of moving in with family are pretty obvious. As mentioned before, there's free childcare, more people contributing to a mortgage, and more savings. However, there are also emotional benefits. Family members are less lonely and there's an opportunity for grandparents to spend more time with grandkids. Another benefit is more adults in one house means easier home maintenance. While grandparents may not be able to do some jobs, help with cooking and cleaning can be a huge bonus for busy parents. Finally, multigenerational living also means saving money on elder care and allowing grandparents to age with dignity.
According to a New York Times article: "We started the 20th century as one of the most age-integrated societies in the world and ended it as the most age-segregated." The article goes on to say that young adults and the elderly have been especially isolated during the pandemic. It proposes multigenerational living as a way to combat this loneliness.
Cons
Of course, more people can also mean it's harder for partners to get quality time together. Proponents of this lifestyle stress the importance of carving out time for partners and kids. It's also important to set boundaries upfront. Making bedrooms off-limits is a great way to have space that is fully your own even when so much of the home is shared. If you're considering a multigenerational living situation, you also need to evaluate your schedule. If grandparents go to bed early and you go to bed late, will you keep them awake at night?
While multigenerational living can be hugely beneficial to some people, the cons are always important to consider. Clearly, this living situation isn't for everyone. So before mixing multiple generations under one roof, serious discussions are advised. Of course, prior discussions can't solve all problems. However, it can help the family get on the same page before moving in together.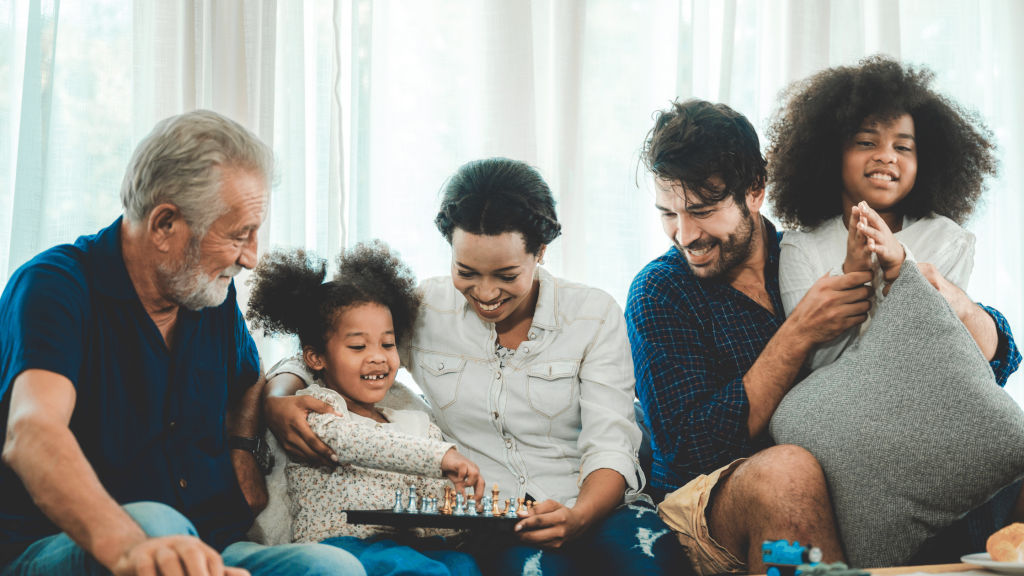 Multigenerational Living in Long Beach
It makes sense then that Long Beach would be experiencing an increase in multigenerational living as our market is very diverse. According to data from Pew Research, Asian, Hispanic, and Black families are most likely to live in multigenerational living situations. These three groups make up 68% of Long Beach's population! So it only makes sense that we would see more multigenerational living than other areas.
Furthermore, Long Beach's granny flats allow for easier, more separate multigenerational living. Long Beach and its surrounding areas even have housing developments specifically designed for multigenerational living. Additionally, recent changes in rules about Accessory Dwelling Units (ADUs) at the state and local level have made adding one easier. So their popularity has been growing steadily. Learn more about Long Beach ADUs HERE.
As Realtors, we can see this trend at work in Long Beach. Some homes are being purchased by parents and their children together. Additionally, siblings and other extended family members sometimes join together to purchase a property.
Looking for Multigenerational Housing?
Multigenerational households are making a comeback. While it is a shift from the more common nuclear home, these households might be the answer that many families are looking for. Multigenerational living can allow more people to participate in homeownership in addition to a number of other benefits. If you're interested in exploring a home big enough for the whole family, let us know. Please fill out the form below or give us a call at 562.896.245631.