What to Look for in a Home with a Pool
If you picture lounging by your pool with a cool drink in hand this summer, the time to plan for it is now. Early in the year, there's less demand for pool homes than there is once spring and summer hits, so you may have more choices and negotiating power if you start early.
Economically it usually makes sense to buy a home with a pool rather than add a pool. Finding the right home with the right pool in the right neighborhood at the right price can sometimes take a while, which is why we suggest you get started now if you'd like to have a pool home this summer.
Let's face it, not everyone can be at the beach everyday but if you have a pool, you can enjoy a dip whenever you want.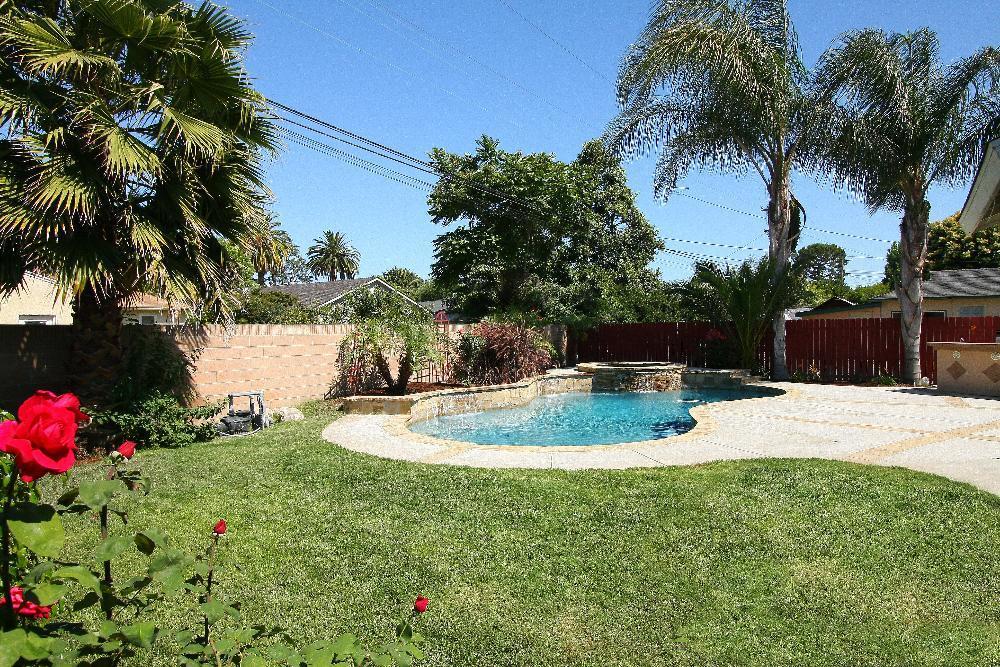 Pool homes come in many different price ranges. Pool homes in Long Beach, Lakewood, and surrounding communities start at about $500,000 and go up to $6 million or more.
Cost of a Pool Versus Value of a Pool
Want to add a pool to your existing home? While adding a pool doesn't necessarily increase your home's value, it can have a positive impact if you live in a higher end neighborhood and most of your neighbors have pools and if your yard is large enough to accommodate a pool and still have some yard left over for play or gardening.
The price for a standard pool starts at about $30,000. When you add in details like safety fences, waterfalls, lighting, landscaping, heating, and perhaps a spa, you could easily approach $100,000 or more. Costs will also depend on the type of pool you choose. Gunite is the most popular in-ground pool material. It is a mixture of cement and sand, which can be poured into almost shape. It has replaced concrete pools as the sought-after standard.
Adding a pool could increase your annual property taxes but won't necessarily add to your home's selling price so try to keep your total building cost between 10% and 15% of what you paid for your home so you don't invest too much in an amenity that won't pay you back. You'll need to get permits for your pool and the work can take 45-60 days after you have your permits.
Pool Options
Saltwater Versus Chlorine
While chlorine pools are more common, saltwater filled pools are also an option. Though both types use chlorine to maintain sanitation, saltwater pools produce their own chlorine via a salt water generator and thus require less maintenance. If you have a chlorine pool, you will have to regularly add chlorine tablets or powder and monitor the PH levels. In general, chlorine pools tend to require more time and money to maintain, whereas saltwater pools are mostly self sustaining. However, the initial cost of a salt water generator is costly.
When choosing between a saltwater or chlorine pool, the main difference is that a saltwater pool has less chemicals (you won't experience the red, itchy eyes that sometimes results from a chlorine pool) and doesn't require constant upkeep. Alternatively, technology to install and operate chlorine pools has been around much longer and is often considered the easiest, safest option. Chlorine pools are also much more affordable to initially install.
Shape & Style
Choosing the shape and style of your pool is the fun part, but it can also be a tough decision. Style wise, you can choose from a variety of options including Traditional, Tropical, Mediterranean, and Modern. In addition to the style, pools today come in many shapes and sizes. If you want to use your pool for exercise, consider a rectangle lap pool. If you plan to use your pool mostly for relaxing and entertaining, an infinity pool may be your best bet. Pools are also a great way to add to the overall appearance of your home, in which case perimeter-overflow pools are a stylish option. 
Materials
The three most common materials used to build the interior of pools are concrete, vinyl, and fiberglass. Concrete pools are the easiest material to use for molding pools into specific shapes. Vinyl pools are beneficial because nowadays there is a great selection of patterns and colors available. Fiberglass pools typically come pre- manufactured but can be individualized with custom jets and ceramic tiles
What Does It Cost To Maintain A Pool?
Before you either add a pool or buy a pool home, consider the maintenance. Will you handle it yourself or hire someone? In a recent survey, homeadvisor.com determined that on average, it costs $190 a month to maintain a home pool. The cost of maintenance varies depending on the type of pool you have and if you plan to do the work yourself or hire someone. However, if not properly taken care of, pools will become unsightly and unsanitary.
We'd love to help you find your dream home with a pool! If you'd like more information, fill out the form below and we'd be happy to answer your questions.
Pool Homes for Sale in Long Beach
Pool Homes for Sale in Lakewood
Looking for  homes for sale in another area? Let us know and we'd be happy to help!