They say a picture is worth 1000 words. In real estate, a picture can be worth thousands of dollars. Thanks to iPhones, taking photos isn't hard. However, taking quality, professional real estate photos that help showcase a home is another matter. In the real estate world, the right photos can help a home sell for top dollar. So if you're selling your home, you want to make sure your agent is investing in professional real estate photos.
Why Professional Real Estate Photos Matter
At least 90% of home buyers use the Internet in their home search process. Therefore, photos play a huge role in whether or not they consider seeing a home in person. Plus, not everyone can see homes in person right now. Virtual home buying is becoming more common, and the pandemic has limited the number of people who can see homes in person. So professional real estate photos are more important than ever.
First Impressions Matter
Having abundant, high-quality photos can be the difference between months on the market and thousands of dollars in the selling price. Some studies have shown that homes that had photos taken professionally with a DSLR camera sold for significantly higher than those with just a point-and-shoot camera, or a smartphone.
Now that phone cameras have gotten so great, some agents simply snap their own photos with their phone. Next, they load them onto the Multiple Listing Service (MLS) and call it a day. We've seen listings where real estate agents simply swiped a photo from Google Streetview.
Yet a great photo can capture the true look and feel of a home, giving it emotional appeal. Let's face it, many home purchases are not only based on finances but also on emotion. Home is where the heart is and it's hard to fall in love with a poorly lit, out-of-focus dwelling.
Case Study on Professional Real Estate Photos
In 2020, we sold 1200 Ohio Avenue #3. It had been on the market for a number of months with another agent but still hadn't sold. One of the reasons why was the lack of professional real estate photos like the one below. Not only does the photo not look warm or inviting, but you can see the agent in the photo! It was clearly taken on a phone. Furthermore, this agent put phone cameras on the MLS and didn't do much else. So no wonder the listing didn't sell!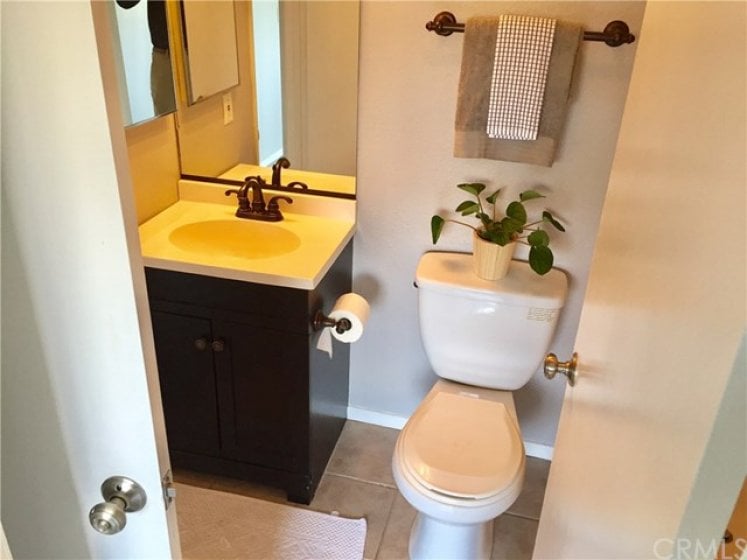 Now compare the photo above with The Shannon Jones Team's professional real estate photo below. This is the exact same bathroom. However, the one below is professionally done and makes the bathroom look like one you can actually use. It showcases the nice shower and the lights above the sink. In addition, we also had the home professionally staged. This helped give the home an extra special touch. To see more photos of this home and the professional staging visit the listing page HERE.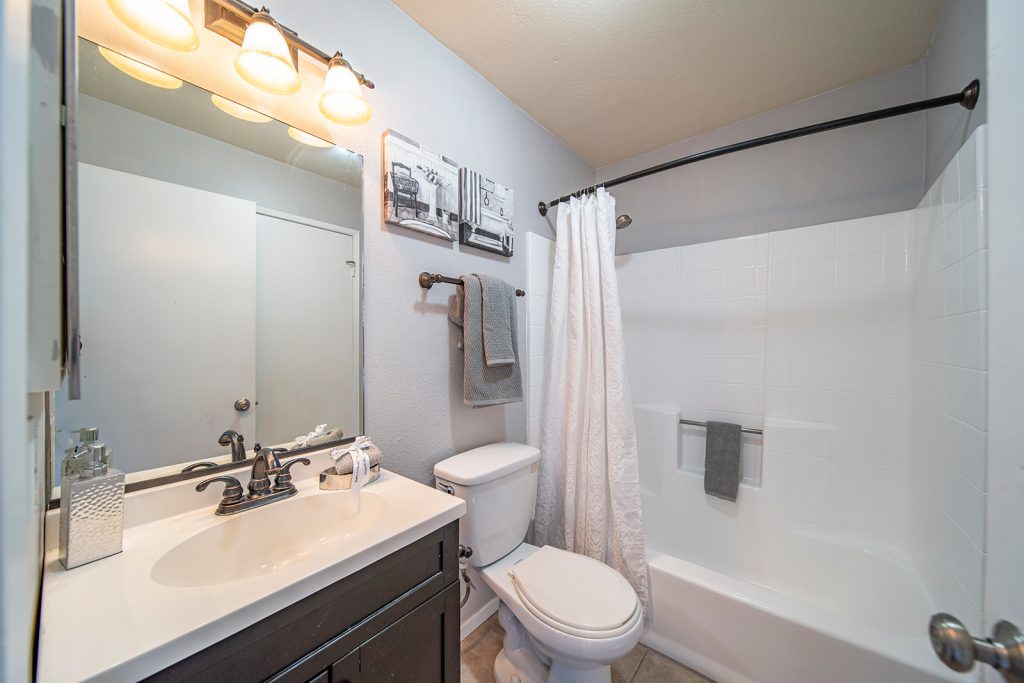 Professional Videography Matters Too!
It's not just professional real estate photos that matter anymore. Video content is becoming more and more important. The previous agent trying to sell 1200 Ohio Avenue #3 didn't have any video content for the listing. However, this home was being sold at the beginning of COVID-19 when people were scared to even leave their homes. So video content was even more paramount to the selling process at the time. Recognizing this, we not only had a professional video tour made, but we also led a virtual open house so people could feel like they were walking through the home themselves. The virtual open house also gave potential buyers the opportunity to ask questions live.
Client Review
We can talk about our marketing strategy all day long. However, you don't need to take our word for it! Watch the video below to hear the sellers talk about how The Shannon Jones Team (and our professional real estate photos!) helped sell their condo.
Bottom Line
Here's the bottom line on professional real estate photos. If you're planning to sell your home, you want to make sure it's showcased by a professional. Real estate photographers understand how to utilize angles, lighting, and proper focal points. All of this helps accentuate the best your property has to offer. Many buyers purchase homes based on emotional appeal and a great photo will invoke that.
The Shannon Jones Team hires top professional photographers for each listing. Whether it's a one-bedroom condo or a million-dollar beachfront mansion, all of our listings get high-quality, professional real estate photos.  We know it's one of the reasons our listings consistently sell faster and for a higher percentage of listing price than many of our competitors. If you'd like to get in touch with us to talk about selling your home, please fill out the form below. Or, to speak with us immediately, give us a call at 562.896.2456. We look forward to serving you!