If you're a landlord, you might be struggling to decide whether or not to raise the rate of your rental property. Maybe you're looking to make sizable improvements, adjust to increased income tax rates, or reflect changes in the neighborhood market. Whatever the reason may be, there are certain rules you'll need to follow to both retain your tenants and avoid any legal troubles. 
Step One: Know the Law
There are specific laws pertaining to raising rent that are designed to protect the tenant. These laws can vary by state, and in counties or cities that enforce rent control or stabilization laws. On January 1, 2020, the Tenant Protection Act went into effect which protects tenants from unjust evictions and excessive rent increases. Under the Tenant Protection Act, landlords are only allowed to raise the rent by 5% plus inflation per year. Before you raise your rent, do your research to double-check and see if you fall within one of these areas. Generally, know that:
You cannot raise your rent until the end of your written lease period

If you do not have a written lease term, or have what is called month-to-month tenancy, you can usually raise the rent within 30 days after giving notice, but the amount of time

varies by state

.

States have different requirements regarding how the landlord has to inform the tenant of a rent increase, but the notice generally needs to be in writing, dated, and delivered either personally or by registered mail.

A landlord cannot raise the rent to force the tenant to move out for illegal reasons. Under the Fair Housing Act, federal law forbids discrimination based on race, gender, national origin, religion, or disability.

Landlords cannot raise the rent in retaliation of a tenant asserting his or her rights.

When it comes time to raise the rent, make sure you have everything properly documented. If anything goes sour, a verbal argument won't

hold up in court

.
Step Two: Establish Your Price
Even if you're raising the rent to cover the expenses for improvements or maintenance, your costs don't dictate what you should charge – the market does. Don't expect to keep your tenants if you raise the rent to a significantly higher price than comparable units (comps) around you. As long as your rental rates are in line with those around you, if you follow your local jurisdiction on rent increase laws and tactfully give notices, you should have no problem retaining your tenants. Do the research and use data to find realistic market comps when setting your price. Other tips to help you determine your new rent include:
Comparing properties that have the same visual appeal as yours, such as landscaping or other outdoor amenities like courtyards and swimming pools.

Find comparisons for rental properties with similar structures to yours (duplex, multi-unit, single home, etc.)

Use rentals that are approximately the same age as your property.

Look at rentals that most closely match your property's features, such as the number of bathrooms, square footage, and parking availability.

Get at least five other rental amounts as close to your rental property as possible, preferably on the same block.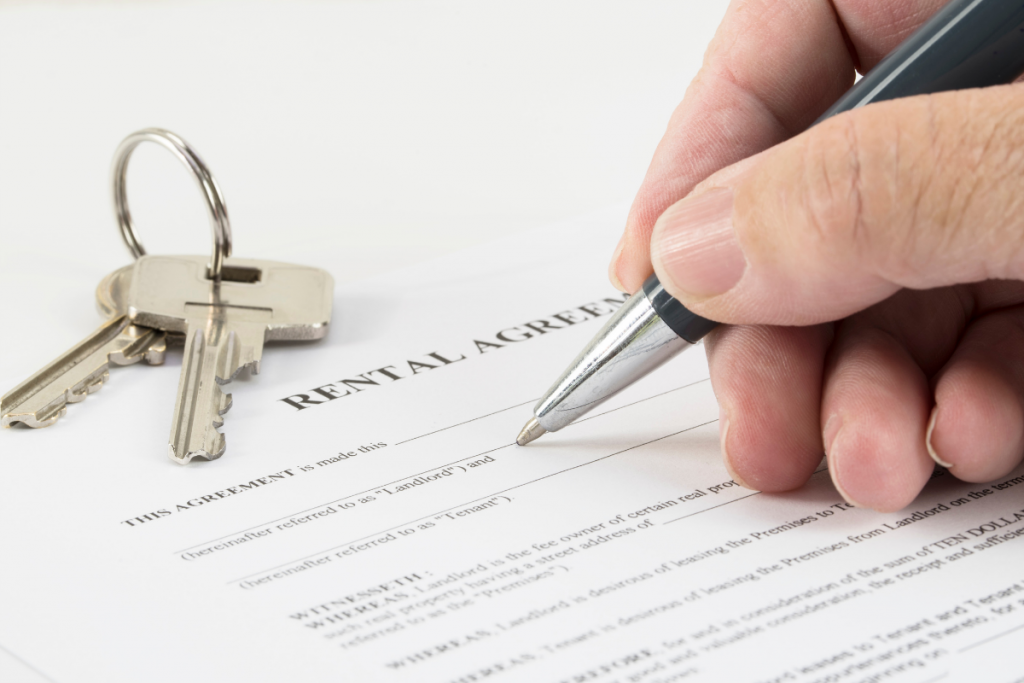 Step Three: Notify Your Tenants
As stated before, you'll need to notify your tenants at least 30 days prior to enforcing your new rent, but some states require 60 days' notice if the increase is greater than 10%. In addition to dating your written letter, make sure your notification also includes the following:
The name of tenant

Address and unit number

Date of rent increase

Amount of new monthly rent

Your signature
After issuing the notice, the tenant does not have to agree to the rent increase, but if he or she refuses to pay the new rate, they must move out. If they remain in the property after the lease expires, they will be responsible for paying the new price.
If you want to retain your tenants, be sure to practice fair housing rules and only increase your rent at a reasonable rate.