As you drive through downtown Long  Beach, new construction and cranes seem like they're at every corner, yet there are also historical architectural gems throughout the area. One of the most classic is The Willmore, situated at 315 W. 3rd Street.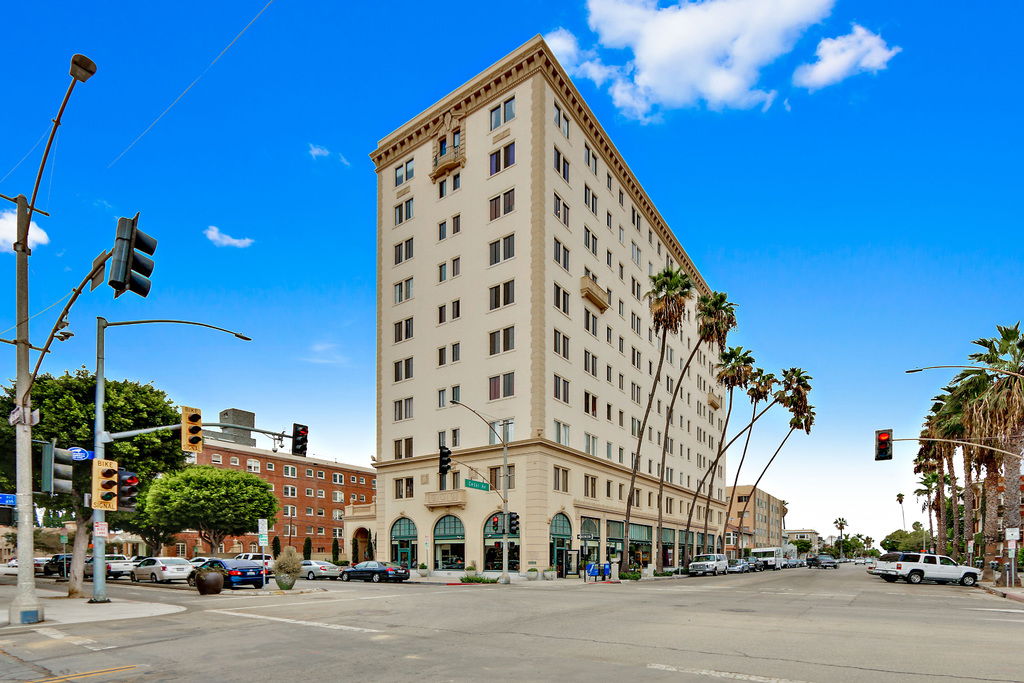 This 11-story Italian Renaissance Revival was originally built in 1925 and owned by the Stillwell Hotel Corporation of Los Angeles and was operated as a luxury apartment hotel. It was designed by the same group of architects who designed the Hollywood Roosevelt Hotel. Operating for some time as "own your owns," the Willmore was later converted to condomiums and the name was changed to honor William E. Willmore, an early city pioneer.
The L-shaped building consists of an 11 story north wing and a 10-story west wing. It was originally conceived as a U-shaped structure with a recessed entry to be located at the rear of the open, central court and two 10-story wings extended to the sidewalk. However, only one of the wings was completed, leaving the building with an L-shaped plan.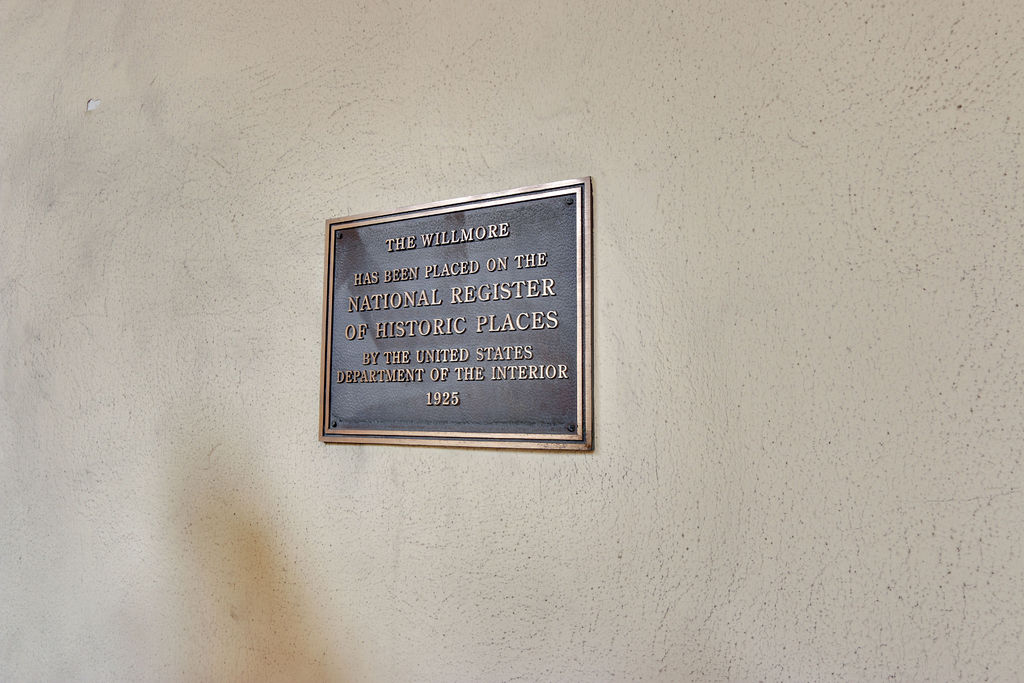 The Willmore is registered as a national landmark and has seen a number of renovations over the years while still retaining its vintage character and detailing. The spacious, elegant lobby has high ceilings, classic columns and a stately cast stone fireplace. The lobby is paved in 20-inch squares of highly polished black and gray terrazzo.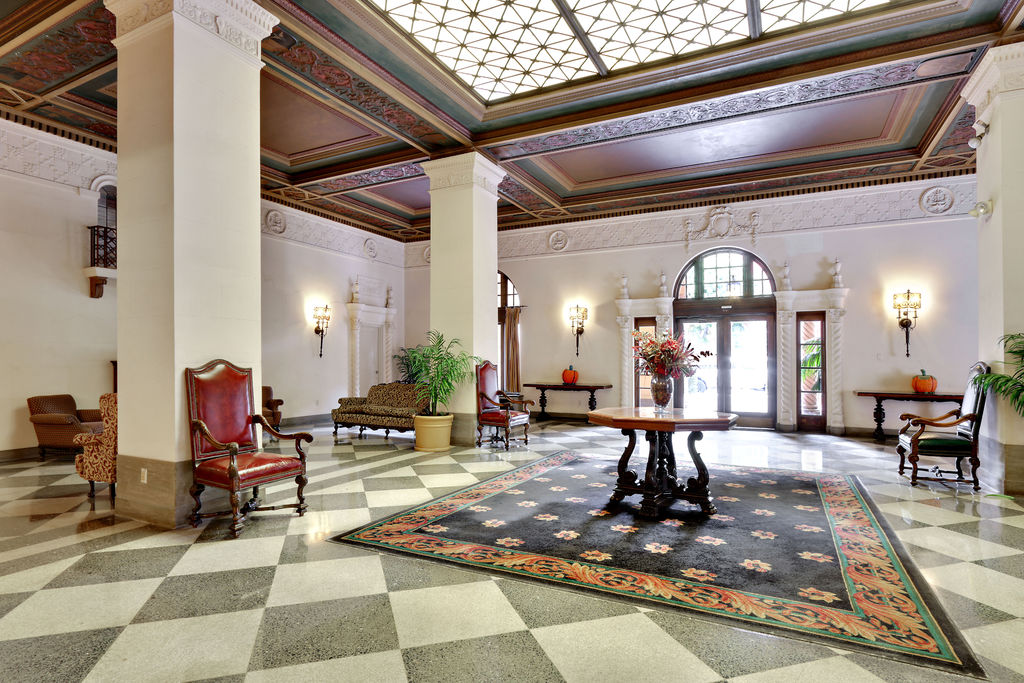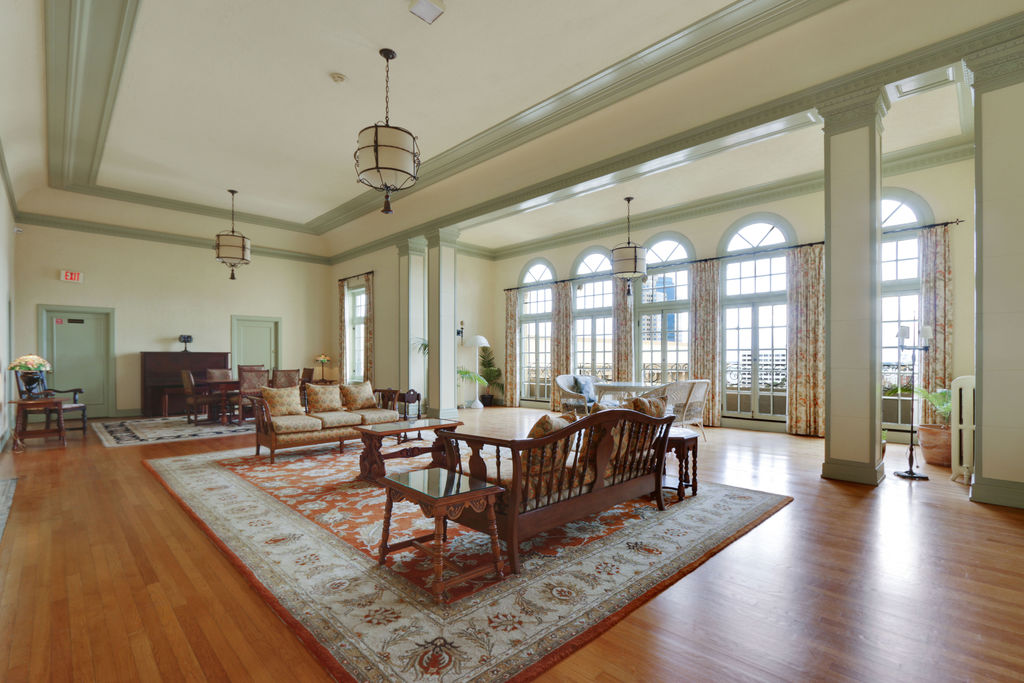 Other common areas include a solarium on the top floor, which is lined with a series of full-length windows with arched headers. Like the lobby, the solarium retains a vintage elegance. It also features beautiful arched windows with a birds-eye view of downtown Long Beach.
Additionally, there is a rooftop lounge area, where residents often gather to unwind and take in the panoramic city views that extend from downtown Los Angeles to Signal Hill and out to the water.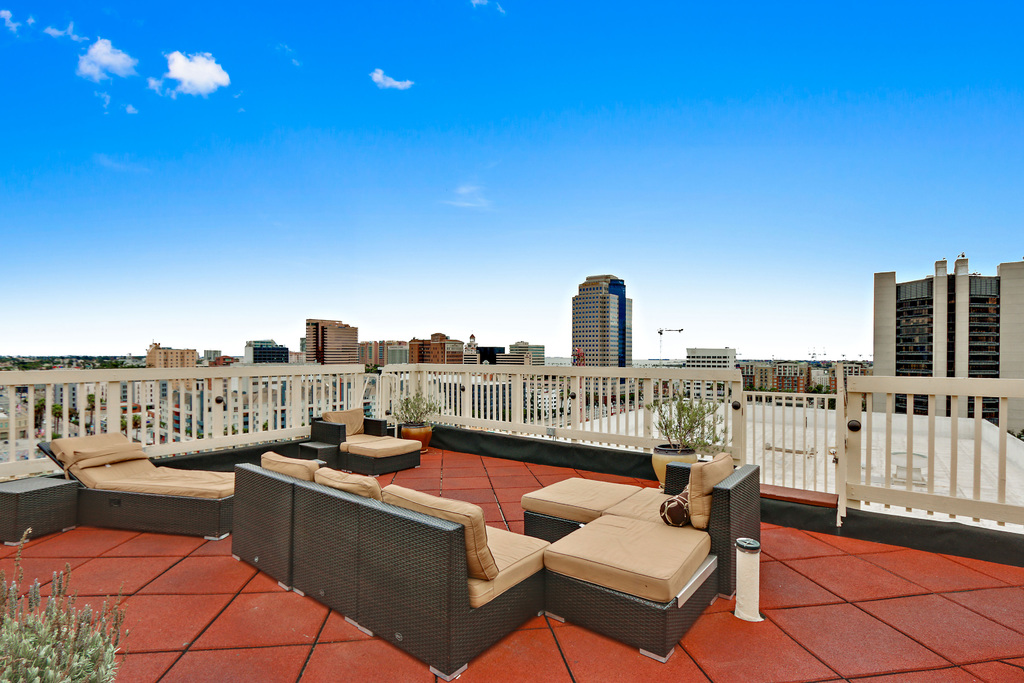 The Willmore is the only historical condominium building in Long Beach to have a subterranean garage, which is accessed from the rear of the building. And while the parking is not deeded with the units, it is available for rent. Those wishing to rent spaces might need to place their name on a waiting list and there is priority given to owners over renters. The Willmore also has a laundry room in the basement.
Units in the Willmore are a combination of studios and one bedrooms, with a few units that have been combined over the years to make more spacious dwellings. Many of the units retain original tile floors in the bathrooms as well as vintage moldings and plaster walls.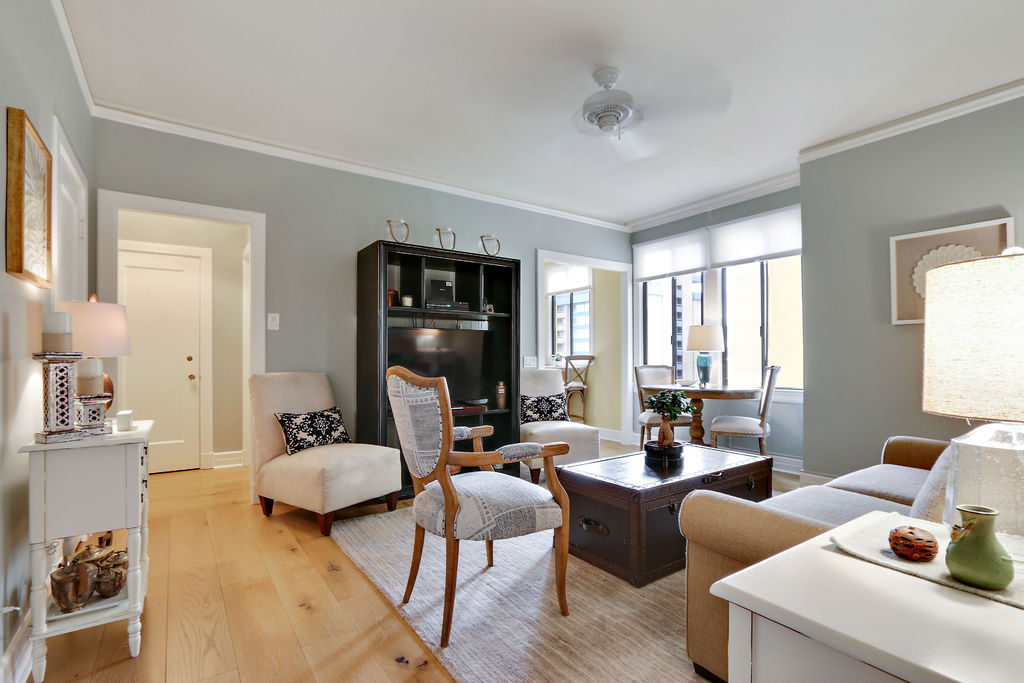 An elegant Italian restaurant, La Traviata, lies on the first floor of the building, and many other restaurants, shops, and night spots are within easy walking distance. Major employers are also walkable, including the newly constructed courthouse and the World Trade Center.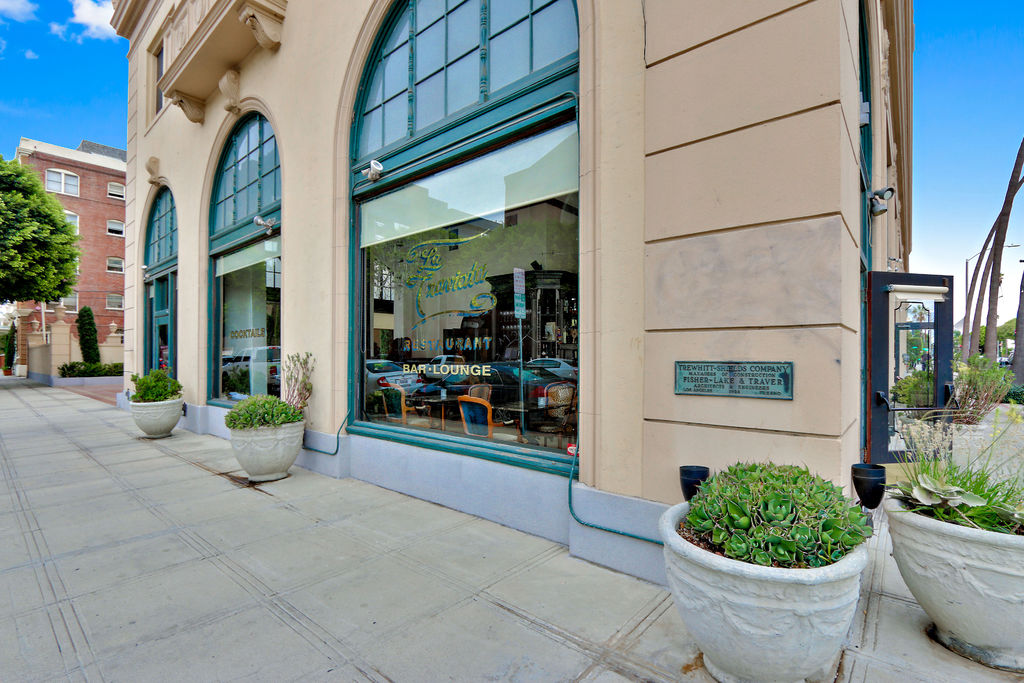 Condos rarely become available in the Willmore and typically sell very quickly. If their are condos available, they'll be displayed below. If not, please contact us and we'll be happy to keep an eye out for you. We can also suggest other historical condo properties in Long Beach if you're interested.
Condos for Sale in The Willmore
Other Historic Condos for Sale in Long Beach