Recently a lot sold in Long Beach for just $87,000! However, the lot is only 1,184 square feet so there's only one type of home that will work on that lot – a tiny home! In case you haven't heard of tiny homes, they are all the rage right now. In a world where we seem to always want more, tiny houses have offered a way for people to downsize and simplify their lives.
How is a Tiny House Defined?
Tiny homes are defined as homes less than 400 square feet in size. While that's not a lot of space, tiny homes usually include a kitchen, living room, bathroom, kitchen, and sometimes a loft. They are known for creative floorplans and maximizing every piece of space available.
Many people who love tiny homes are fierce advocates of the tiny home movement. A quick Google search will lead to countless blogs and websites helping people join the movement. There are even associations dedicated to lobbying states for more lenient tiny house laws. Some of these supporters even believe tiny homes are the solution to the United States' housing crisis.
If you're looking for more information on tiny houses, check out these shows! There are also many YouTube channels documenting tiny home journeys, but the most popular is Living Big in a Tiny House. This channel has 3.72 million followers and features tiny house tours and building tips.
Tiny House Upsides
Homeownership is not always easy, but tiny homes help eliminate some common homeownership hurdles.
Start-up costs are cheap! The average cost of a tiny house is between $30,000 and $60,000 but some can be found for as low as $8,000! Low housing costs allow owners to save money and not take on debts, yet still be homeowners. (Of course that doesn't include the land, which can be the expensive part in many areas, including Southern California.)
These homes are portable and yet often nicer than a mobile home or RV. However, owners need to bear in mind that moving tiny homes can be costly and cause wear and tear on the home.
One of the best parts of a smaller living space? Less cleaning!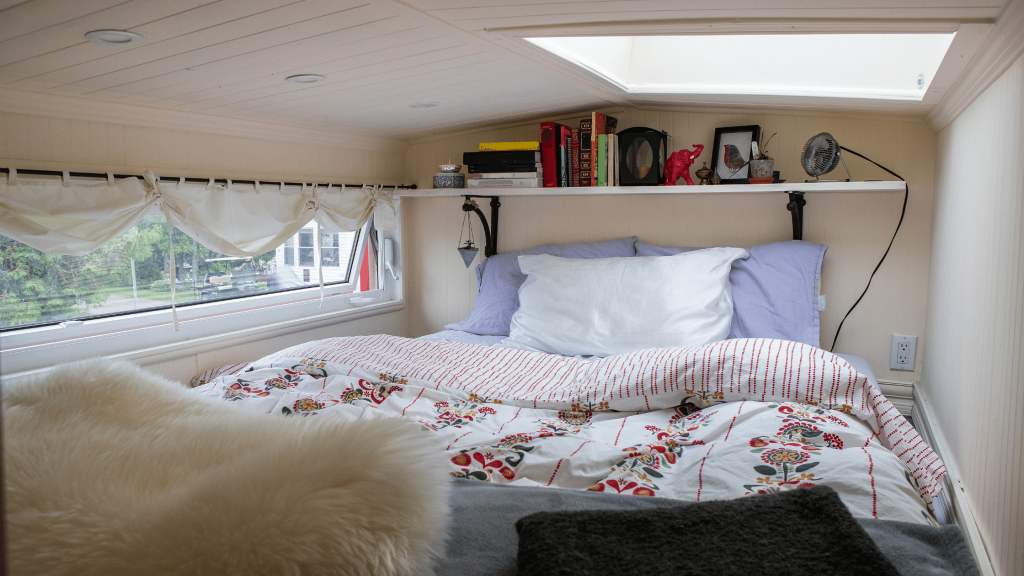 Tiny House Downsides
Of course, nothing is perfect. There are downsides to living in a place under 400 square feet! Here are some of the cons.
Utilities in tiny homes can get tricky. Depending on where its located, it may need to be hooked up to a water line, an outlet, and a city sewer or septic tank. However, some people purposefully want to live off the grid. This can require installing your own septic tank for your tiny home. You may even have to use solar panels or collect rainwater if you're not near any provided water or electrical lines.
Even though they're sometimes portable, tiny homes can't be placed anywhere. States want to ensure they are still getting property taxes. So placing the home on a friend or family member's lot may not be an option. You should always Google your state's rules before getting your heart set on a tiny home.
Since tiny homes are so unique, they may not qualify for traditional mortgages. This is good for people wanting to take on less debt. However, it also could mean that buyers need to have all the money upfront.
Not everyone wants to live in a tiny home! This means there are fewer potential buyers when selling a tiny home. This can lead to lower resale values.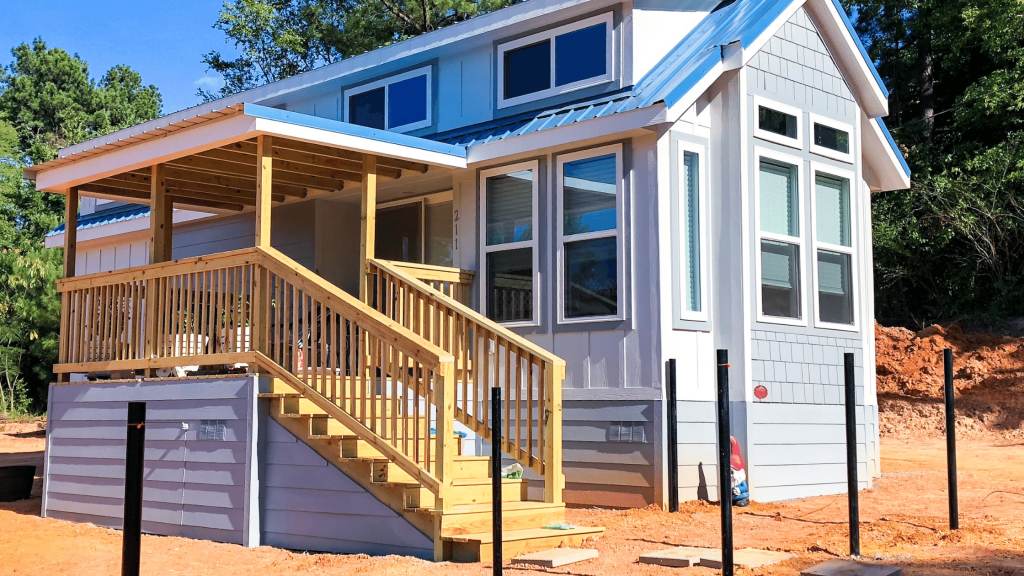 Tiny Homes in California
Tiny home laws and regulations vary from state to state and within each state, they can vary from city to city. In California, there are two types of tiny homes: tiny homes on wheels and tiny homes on foundations. The foundation ones are much more complicated because they don't follow traditional building codes. The easiest way to build a tiny home is to do it in a tiny home community that is specifically zoned for them.
In cities like Alameda, Contra Costa, Napa, Sacramento, and Sonoma, tiny houses can be "caregiver dwellings." This makes it easier to place them in the backyard of anyone who needs assistance. As of last year, movable tiny houses became ADUs in Los Angeles – a big step for the tiny home community. They are hopeful that this will lead to other cities passing similar laws. This law passing is especially important because Los Angeles hasn't always been supportive of tiny homes.
Want to see tiny homes for sale in California? Click here!
Tiny House Real Estate
The Shannon Jones Team is not in the business of buying and selling tiny homes, but we find it very fascinating nonetheless! Who knows where this movement is headed? Maybe someday we will be selling tiny homes! But in the meantime, if you're looking for a home that is a little (or a lot!) bigger than 400 square feet, please give us a call or fill out the form below so we can help you buy or sell an average-sized home.
Don't forget to CLICK HERE to look at available (not tiny) homes.