It turns out that Long Beach isn't just a great location for the beach, entertainment, and walkability. It is also a paradise for those with a sweet tooth. Judging from our ice cream shops, bakeries, and specialty, food places, we have to admit that it's not very surprising.
With today being National Dessert Day we thought it was a perfect day to round up some of the best dessert spots around. Here are our top 10 spots in Long Beach to help you with your sweet tooth!
1. Long Beach Creamery
Long Beach Creamery is a local Long Beach business that serves handcrafted ice cream! They use local, organic ingredients to create signature flavors like Whiskey Vanilla, Black Ring Coffee, and Midnight Oolong. They have three locations: one in Downtown Long Beach, one in Bellflower, and one at Steelcraft in Long Beach. Check the location you'd like to visit online before you go. Their hours have changed during COVID and you may need to call ahead.
2. Frosted Cupcakery
Frosted Cupcakery is a Belmont Shore business that serves up over a dozen flavors regularly for standard cupcakes. Plus there are fun alternatives like ice cream cupcakes and mini varieties. Their cupcakes are all prepared every day throughout the day so you know it's always fresh! They do great special orders so keep them in mind next time you have a birthday or baby shower. You can visit them at their Long Beach location or in Huntington Beach.

3. Sweet Jill's Bakery
Just down the street from Frosted Cupcakery is the Long Beach original: Sweet Jill's Bakery. It has a Seal Beach location as well, and they both serve cupcakes, cakes, cake sandwiches (!!!), and other baked goods across the spectrum. They're well known for their gooey cinnamon buns. If you can't make it to the storefront: Sweet Jill's can be found directly in the Long Beach Airport terminal! So be sure to grab a sweet treat next time you're flying out on an adventure!
4. Miss Priss Cupcakes & Such
Family owned and operated, Miss Priss Cupcakes & Such is a quaint shop is located in Lakewood Village. They offer a wide selection of luscious flavors, in regular size, Big Daddy, and bittles (mini). The frosting is to die for. Choose from a classic flavor like red velvet or get adventurous and try the peanut butter and jelly. In addition to cupcakes, they also have cakes, sandwiches, and bread.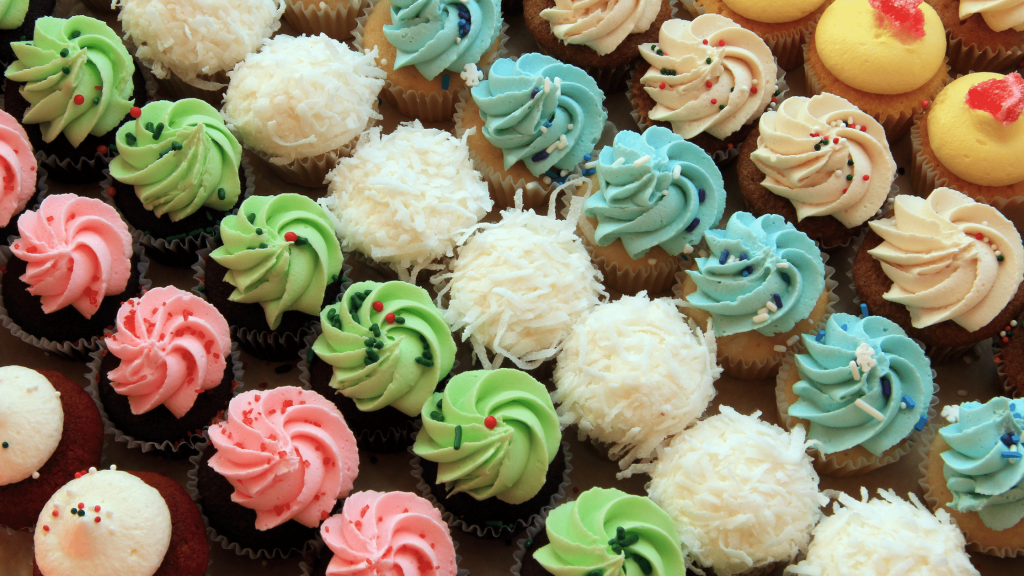 5. Bundts on Melrose
Right next door to one of Long Beach Creamery's locations is Bundts on Melrose. Don't confuse these treats with cupcakes. This little shop on Long Beach Boulevard offers mini bundt cakes in myriad flavors, including red velvet, orangesicle orange, strawberry lemonade, and more. Luscious and moist, they're delicious, and they deliver in packs of 3, 6, 9, or 24.
6. The Funnel House
Dishing out the carnival favorite, The Funnel House is down in Shoreline Village in downtown Long Beach. They offer the traditional funnel cake but you can also add fruit or turn your funnel cake into a sundae! If you're not in the mood for funnel cake, they also offer cookie ice cream sandwiches, churros, and various sweet drinks. Follow them on Instagram for all of their delicious creations!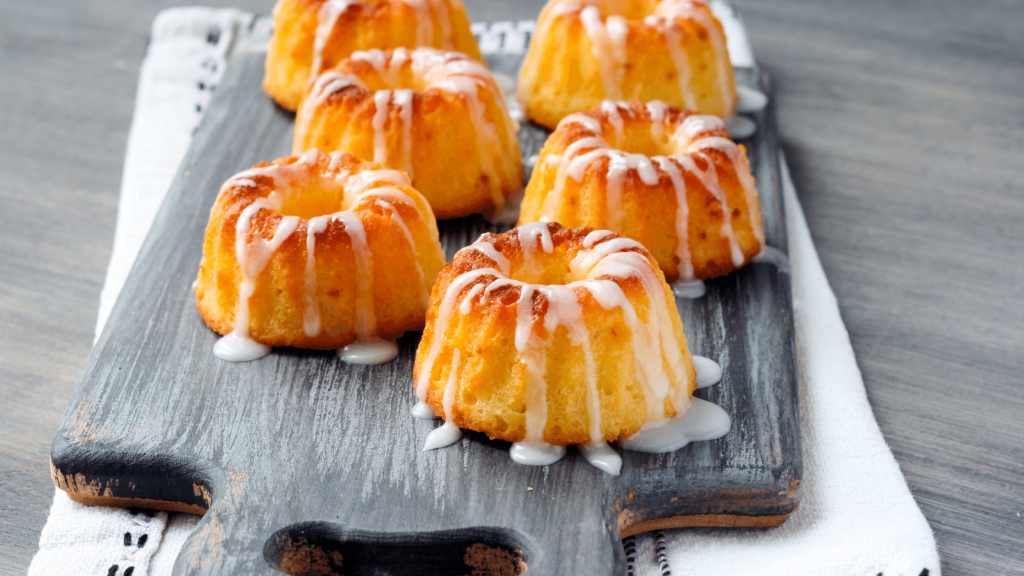 7. Ample Hills Creamery
Ample Hills Creamery is the new kid on the block! They just opened their first Long Beach location in August at 2nd & PCH. This east coast favorite is finally right in our backyard and they are serving up all of their delicious flavors. From Ooey Goody Butter Cake to Mexican Hot Chocolate, their flavors are sure to soothe and interest your sweet tooth!
Plus, in celebration of opening its first Long Beach location, Ample Hills created a special flavor just for us! Spruce Goose is a creamy banana ice cream filled with housemade, pecan-stuffed chocolate candy bars. The name is inspired by a historic wooden aircraft that flew only once before landing in the waters of Long Beach. As Ample Hills says: "Every scoop celebrates this rich bit of neighborhood history." We love that Long Beach pride!
8. The Pie Bar
The Pie Bar has set up shop in downtown Long Beach and serves up favorites like cherry, key lime, and "cutie pie" jars. They also do savory pies like chicken pot pie, making this a well-rounded stop if you find yourself downtown. They even have pie baking kits and take'n'bake pot pies to go! And if you're a huge pie fan, consider joining their pie club! With your membership, every month you'll receive: a whole pie, 2 cutie pie jars, 2 hand pies, 1 baking class a year, admission to exclusive pie club events, and 15% off Pie Bar merchandise. Now that's a sweet deal!
9. 5000 Pies
A westside favorite, 5000 Pies serves up sweet and pizza pies. As a community effort, 5000 Pies teaches young people culinary skills and management training to make them better equipped to pursue careers in the future. They also make wicked good pie flavor combos like Triple Berry, Salted Caramel Brownie, and Chocolate Raspberry Cream.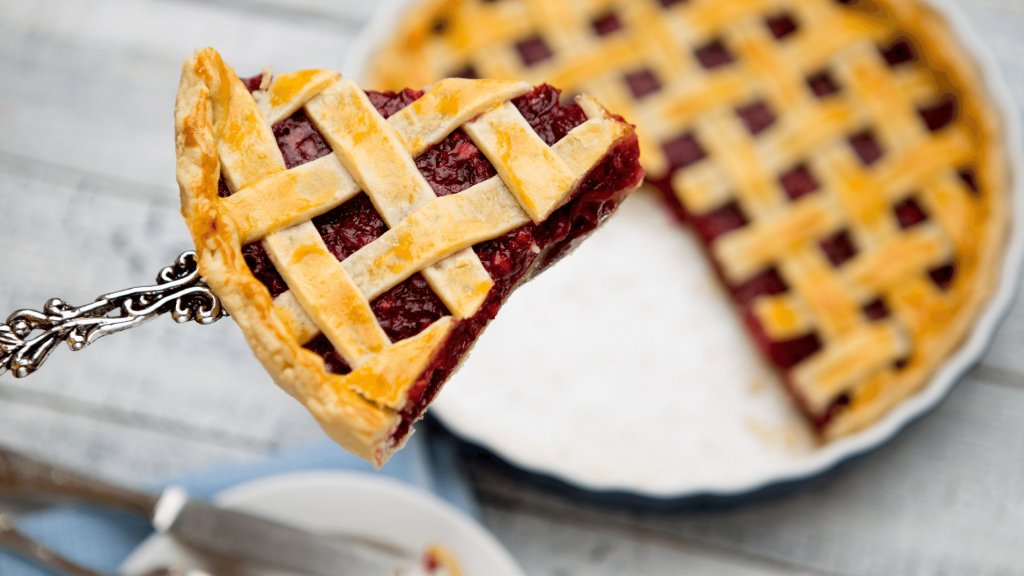 10. Scratch Baked Goods
Situated in the heart of Belmont Heights, Scratch Baked Goods is a boutique bakery offering hand-crafted treats, including cookies, scones, bars, tarts, and more. We highly recommend their peanut butter sandwich cookies. While you're on their website, check out their Halloween menu! They are offering some great cookie decorating tips to sweeten your social distanced celebrating!
Home Sweet Home
Long Beach likes its sugar, and the community provides. If you've got a favorite or a recommendation, let us know! We'd love to spotlight them so that more people in your neighborhood can support them and our city.
And if you want to move closer to one of your favorite sweet spots, let us know! We'd love to help you find a home within walking distance of your favorite dessert. Just give us a call at 562.896.2456 and save some cupcakes for us!