How to Win Over the Seller of your Dream Home
You may be surprised to find out how sellers choose their buyers
Navigating a seller's market can be frustrating as a buyer, but if you play your cards right and have a knowledgeable Realtor on your side, you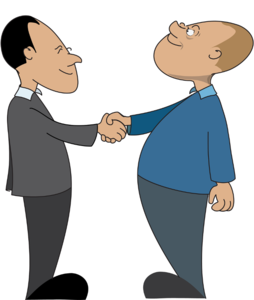 can still snag your dream home. Once you find your dream home, there may be other buyers who have also decided it's their dream home. At this point, it's up to the seller to choose a new owner of their home. It may surprise you, but seller's tend to choose their buyers based on more than just finances.
The process of touring prospective houses can feel like wandering through an infinite, imaginary desert: You're tired, you're cranky, and you're not sure if the experience is EVER. GOING. TO. END. So when you've finally found "The One," it's an amazing feeling. You can already see your family celebrating holidays by your dream home's stately fireplace and savoring countless brunches in its adorable breakfast nook or hosting barbecues in the back yard.
But wait. Before you summon the moving truck, your dream home's seller has to pick you, too. Yes, in a seller's market, you will probably need to pay market value for the home.  But luckily, the key to locking down your ideal abode doesn't always mean offering the most cash. Here are five ways to tip the odds in your favor.
Negotiate with a Smile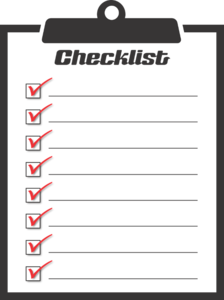 Unlike most commercial real estate transactions, the buying and selling of a home is complicated by all kinds of emotions. Often, how the seller feels about you can be more important than your money.
People tend to do business with those they like and trust. For example, first-place bidders can miss out on their dream home by whipping out a long list of unreasonable demands for the seller while negotiating the contract. If you offend or upset the sellers, they may just wind up choosing a buyer with a lower bid. 
Lesson learned? Don't nitpick over items that are insubstantial, like a torn window screen or a $50 valve on a hot water heater. It's not worth it in the long run because it will likely just overwhelm the seller, and possibly result in them giving up on you as a buyer. 
Get Personal
Profit isn't always the seller's primary motivation. Often times, seller's have emotional attachments to their home. Perhaps the home has been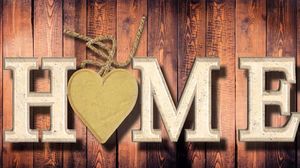 in the family for a long time or perhaps the seller just really wants to make sure their home gets passed down to someone they like. 
In such a case, a seller may bypass an investor with a higher offer for a financed first-time buyer because it satisfies them to know that their home will be loved and lived in by a deserving buyer. It's not uncommon for sellers to choose the next buyer of their home based on personal reasons, rather than strictly financial ones. 
Figure Out the Sellers' Unique Motivation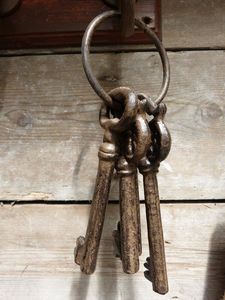 Understanding why the sellers have put their home on the market is yet another powerful tool a buyer can bring to the negotiating table. Some sellers want a quick sale; others need time to find a home. Some are focused on price, others on certainty. There are so many intangibles. It takes a deep understanding to make a good deal for everyone.
See what information you can glean about the seller — from your agent or even from the seller's neighbors — to arm yourself with as much information as possible. If you can be flexible when it comes to closing and possession, the seller will likely feel at ease and be more likely to choose you. For example, if a seller says they need more time to close the deal, it may pay off to simply be understanding – better to land your dream home late than never.  Offering to allow the seller to rent the home back after escrow closes can help your offer stand out if timing is important to the seller. 
Write a Love Letter
Sometimes, a heartfelt note from a potential buyer can make all the difference, even when the chances seem pretty slim. When it comes to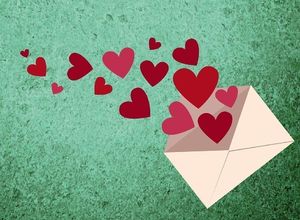 showcasing your desire to buy a home, a letter with your unique reasons for loving the home, along with a bit about yourself, can truly impact the seller's decision. However, don't write a letter if it's not genuine – that will come across to the seller. Save love letters for when you're really, truly, in love with the home. 
Work With a Pro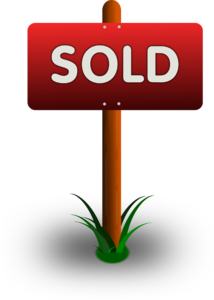 It also helps to have a knowledgeable, well-respected pro on your side — someone who understands market realities and who will work well with the seller's agent. A seasoned local agent will have relationships with other agents that may help them obtain insight into what it will take to win the house. 
How do you find that seasoned pro with the sterling reputation? Ask for referrals from your personal and professional network, and check out their online reviews. 
Residential real estate is a game of both head and heart. Smart buyers who employ both are the ones most likely to win the home of their dreams.
If you're looking to make a move in Long Beach, Lakewood, Signal Hill or a surrounding community in Southern California, give us a call today or fill out the form below. We'd be happy to answer your questions and help you find your dream home!