If you're following the news, all of the headlines about changes to the current housing market might leave you with more questions than answers. There's no denying that we're experiencing a housing market shift. But, for those who aren't economists, you may be wondering how the changes really impact home buyers and sellers. 
Market statistics show a slowdown in buyer demand, a decrease in the number of showings, and a deceleration in home prices. And yet, home price deceleration doesn't mean price depreciation. Deceleration is when home prices continue to appreciate but at a slower pace. It's important to remember that we're not experiencing a housing market crash — it's just a turning point toward more typical, pre-pandemic market conditions.
What This Means For Home Buyers
As a potential buyer, the new market conditions could be beneficial for you. The rise in inventory and decrease in demand means that competition may be less fierce during your home search. During the height of the pandemic, bidding wars were common and sellers were receiving a record number of offers on their homes. Changes in the market may mean you'll actually have an opportunity to negotiate – or at least compete against fewer buyers than you would have a year ago. 
One reason for the decreased demand was an increase in interest rates which discouraged many home buyers. However, we're still at historically low interest rates and there's no telling what the future holds. One of the best things you can do right now if you're thinking about buying a home is to consult with a mortgage specialist. They'll be able to tell you what you qualify for based on today's interest rates, the type of loan you're considering, your down payment, and your credit score. Then, you'll be equipped to determine if you can buy a home that meets your needs in the current market. If interest rates drop in the future, refinancing might be an option for you! 
What This Means For Home Sellers
Even though we're still in what's technically considered a "seller's market", it will take some extra precaution and preparation to sell your home successfully. Two years ago, it was easier to list your home "as-is" and still receive multiple offers on it, regardless of the price. However, the tables have turned. In today's market, staging and minor improvements will make a huge impact on your sale price and days on market. 
Choosing the right Realtor to list your home in this market is critical. Since there are fewer buyers searching now, it's critical to choose an agent who can maximize your property's interest. Experienced real estate agents will be able to maximize interest with a competitive pricing and marketing strategy.
How You Can Prepare
If you're a potential buyer or seller, it's never too early to start preparing for your big move. We've put together information-packed Home Buyer and Home Seller Guides to help you feel confident navigating the market. Check them out below!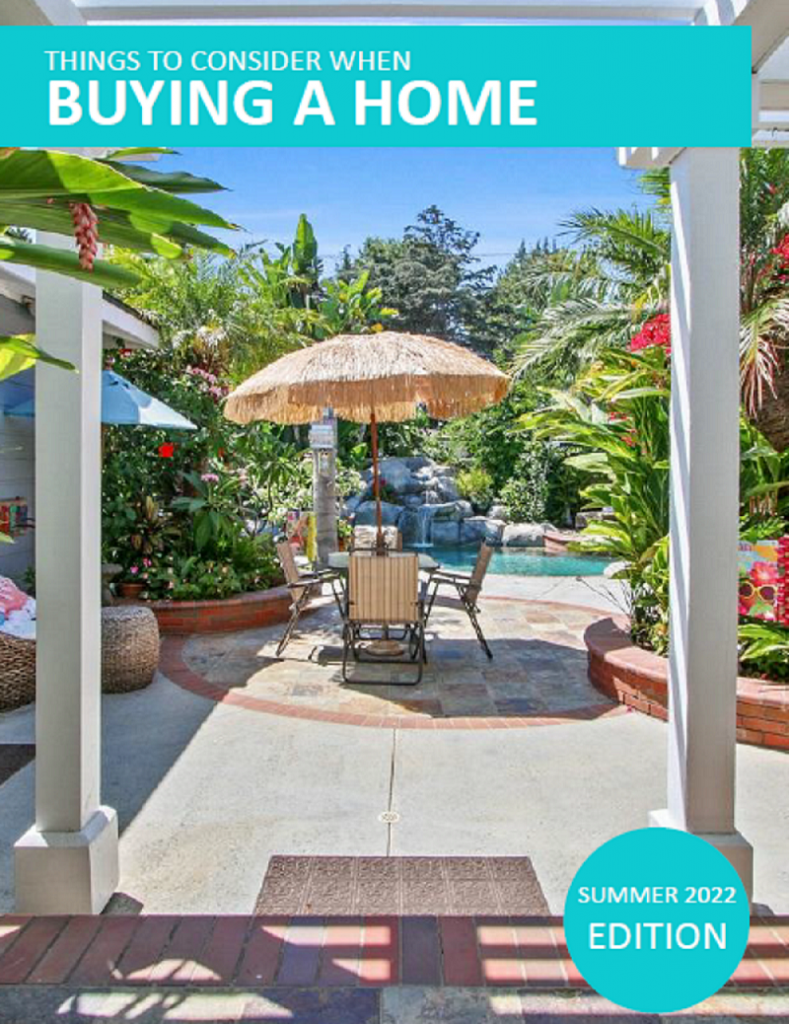 Home Buyer's Guide
What's included:
– Reasons to Buy a Home this Summer
– Expert Insights for Homebuyers
– What You Need to Budget For
– 5 Tips for Making Your Best Offer
Home Seller's Guide
What's included:
– Reasons to Sell this Summer
– Expert Insights for Sellers
– What's Going to Happen With Home Prices This Year?
– Record Equity Gains can Power Your Next Move
Remember, fluctuations in the real estate market are completely normal. Considering buying or selling a home this year? Our team can help you formulate a game plan for your sale or purchase. Give us a call at 562.896.2456 or fill out the form below.