This summer in the LBC is going to be unlike any other summer we've had before. While the weather may be gorgeous and some businesses have started to reopen, not everything is back to normal yet. To make things easier for you, we've compiled a list of some popular Long Beach camps and activities, and their status for summer.
49er Camp and Other CSULB Camps
Unfortunately, all on-campus activities at Cal State Long Beach are canceled until at least mid-August. This includes 49er Camp, Young Writers' Camp, and other youth activities. Click here for updates from Cal State Long Beach.
Aquarium of the Pacific
The Aquarium of the Pacific is open with just a few new rules. Advance reservations and masks are required, and no more than 6 people per reservation group are allowed. If you are interested in volunteering, they are still looking for volunteers as well!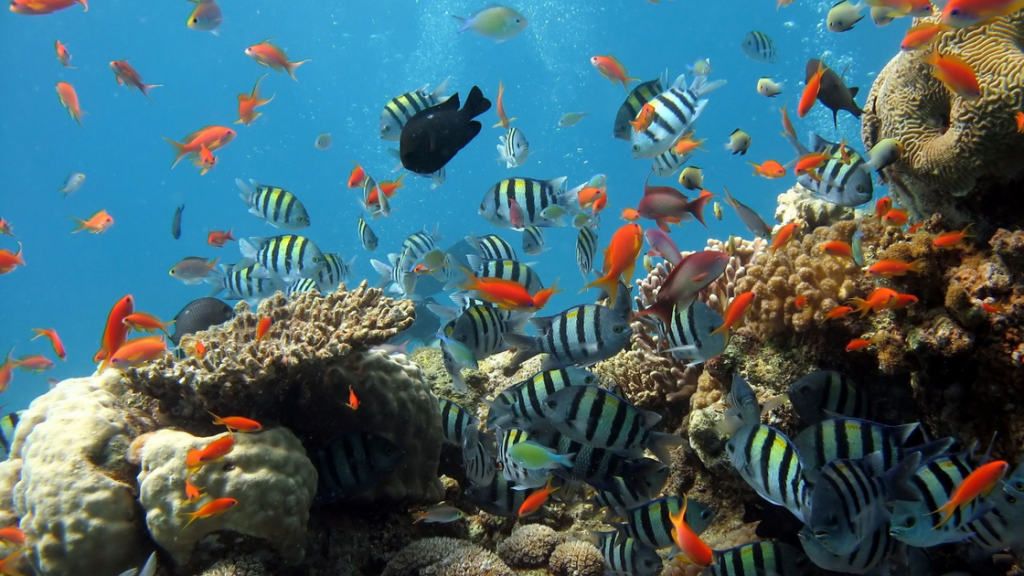 Belmont Pool
The Belmont Pool and all other Long Beach public pools are now open on a limited basis. Classes will have a cap and advanced reservations will be required. Pools are a great way to cool down this summer but don't forget there are plenty of options for beach swimming too! Click here for more pool updates from the City of Long Beach.
Bike Rentals
Anyone who has been on the beach bike path in Long Beach has seen laughing people in four wheeled bikes that hold multiple people. This summer you can be one of them because bike rentals are open with new safety protocols including disinfecting bikes after every rental. Check out some of your options for rentals:
Boat Rentals
We're glad to see this classic Long Beach activity will be open this summer! No social distancing required when you take your family out on a Duffy boat around Naples or over to Jellyfish cove behind Marina Pacifica. If you're looking for pontoon boats or power boats check out Boats4Rent in Shoreline Village or London Boat Rentals in Alamitos Bay. If you are looking for something a little different, Harbor Yacht Club offers charter sailboat rentals – some of which can even be chartered for an overnight trip to Catalina. Remember, rental boats are only allowed in the Long Beach harbor and Alamitos Bay areas, and not past the breakwater.
Camp Komaroff
Camp Komaroff is another classic Long Beach summer camp at the Alpert Jewish Community Center. This year the camp is being "reimagined" due to COVID-19 and will be called the "Summer Youth Program." Despite the name change we're sure there is still plenty of fun in store for campers! Click here for more information from the JCC.
Concerts in the Park
We saw this one coming but we're still sad about it. Since large gatherings are still not allowed in California, the summer concert in the park series has been canceled. We're looking forward to great music and picnic dinners next year!
Hydrobikes
Hydrobikes are basically water-bicycles. They let you ride high above the water while pedaling like a bicycle. Compared to other human-powered water vehicles like kayaks and SUPs, hydrobikes keep you (mostly) dry. So if you want to be on the water, but don't want to get too wet, this activity is for you. Long Beach Hydrobikes is located on the dock in front of the Ballast Point restaurant in the Alamitos Bay Marina. This ideal location allows you to pedal around the marina, Naples Island, or even stop for a beach picnic or a waterfront restaurant meal. Day rentals and night Glow tours are available. Fun fact: Long Beach boasts the nation's largest hydro bike rental fleet! So there's no better place to try hydro biking than right here. Please note that you must make reservations in advance and wear a mask on the dock.
Jet Skis
Jet skiing is a popular water activity for those who enjoy speed and excitement. Long Beach Watersports (located right outside the Maya Hotel in Downtown Long Beach) offers jet ski rentals for $99 an hour. The company also offers a full-day tour jet skiing to and from Catalina Island! The tour departs from Long Beach at 8 am, where an experienced guide will lead the way across the 27 miles of ocean to Catalina Island. Some call this the "Ocean Safari" as it is common to see dolphins, whales, and sea lions along the way. Upon arrival at Catalina, the guides take you to the famous Blue Caverns for snorkeling and cliff jumping. Then, the guides lead you to the town of Two Harbors, where you are free to enjoy the next few hours as you please. The journey back to Long Beach begins at 2:30 and arriving around 4:30. JetSki provides everything for the day including the jet ski, wetsuit, safety equipment, fuel, snorkel, and guides. You are only responsible for buying your own lunch or souvenirs on the island.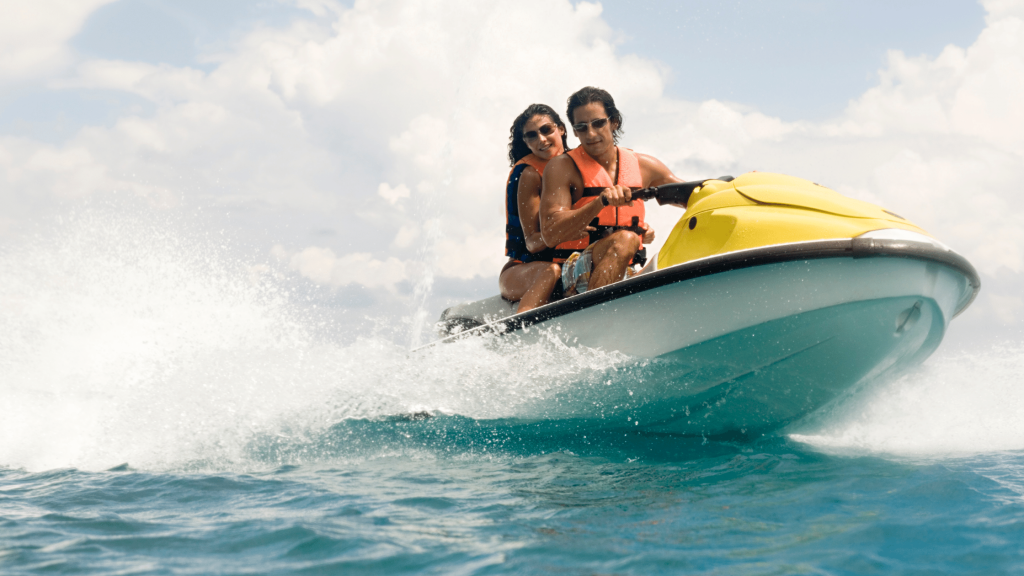 Junior Lifeguards
The Junior Lifeguard program is practically a rite of passage for all Long Beach teens and preteens. A program for kids ages 9-17, it offers instruction in lifeguarding techniques, first aid, rescue techniques, physical conditioning, ocean sports, and marine ecology. Luckily, the program is continuing this summer, and registration is now closed. The program is incorporating just a few changes like smaller group sizes and a mask requirement. Next time you're at the beach, keep an eye out for the JGs running by.
Kite Surfing
Kite surfing, or kiteboarding, is basically surfing with a modified hang-gliding parachute. Long Beach is one of the best locations in Southern California to learn kite surfing. In fact, the "Kite Zone" in Belmont Shore is the only area in LA and Orange Counties that are approved for kite surfing lessons. Lessons begin by learning the technique of controlling the kite, on the sand, before trying it out in the water. Several companies including SoCal Kitesurfing and Off the Hook Kitesurfing offer lessons of various lengths and skill levels.
Long Beach Recreation Camps
Some Long Beach recreation camps for kids ages 5-12 will be open this summer, they will just be "reimagined" to follow COVID-19 safety guidelines. Click here for registration details and to see the full list of camps that are open right now.
Long Beach Sportfishing
Fisherman, rejoice! Sportfishing Tours are offered daily out of Long Beach. Pierpoint Landing and Long Beach Sport Fishing offer a variety of sport fishing excursions and experiences. Some of the common fish you may catch include yellowtail, rockfish, sculpin, whitefish, calico bass, and barracuda. Just be sure to check with the sportfishing companies, as many are all-day tours and do not accept walk-ins.
Naples Canal Gondolas
For a romantic outing, look no further than the Naples Canals. The Venetian style gondolas, operated by Gondola Getaway, will take you through the winding canals of Naples Island. During the one-hour ride, you will get a close up look at the luxury mansions, yachts, and arching bridges over the canals. The small gondolas hold 2-6 passengers, while the larger "Carolina" can be booked for special occasions – holding up to 15 people. You can bring your own appetizers and wine to enjoy on the gondola ride (they provide glasses and an ice bucket) or you can book the Brunch or Pizza cruise. And if you're lucky, you may even get serenaded by your gondolier!
Sailing
Sailing is a popular water activity for all ages. It is also very striking, with the tall masts and white sails against the blue sea. Luckily, there are several locations in Long Beach, such as Harborlight Yacht Club where you can take sailing lessons. If you already know how to sail, Pacific Sailing and Harbor Yacht Club offer charter sailboat rentals – some of which can even be chartered for an overnight trip to Catalina. Harborlight is taking following all mandates and COVID requirements so you can trust that your leisurely sail is safe.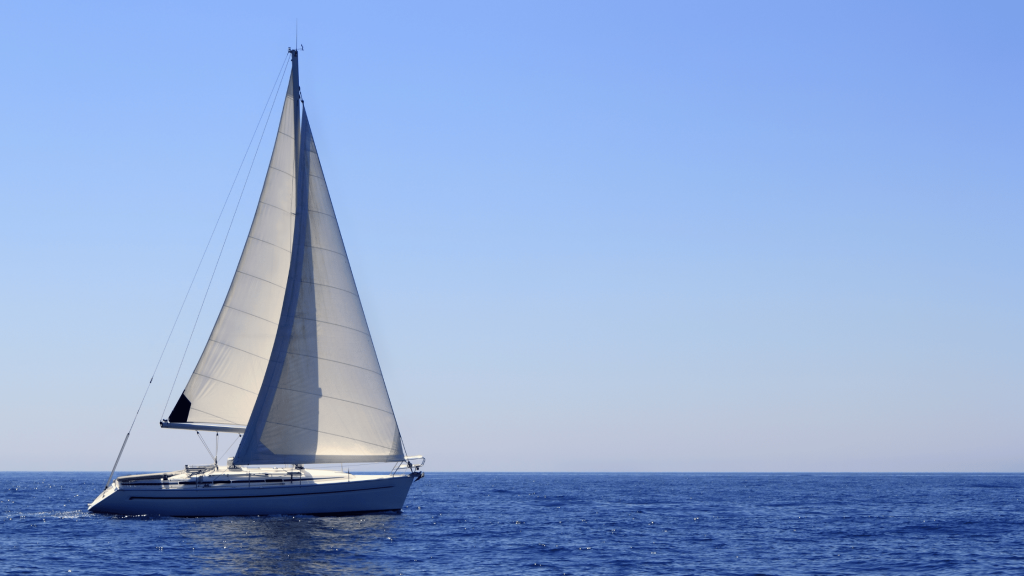 Scuba Diving
Long Beach is a popular departure point for dive boats because it's close to many diving sites like local shipwrecks and Catalina Island. If you are already scuba certified, you can join a scheduled dive or book a private charter for your group. Check out Sundiver Charters and Deep Blue Scuba & Swim Center for their diving destinations.
SPCALA Summer Camp
For over 10 years the Long Beach Animal Shelter has welcomed campers to the shelter to teach them about animals. Unfortunately this year they have decided it is not in the kids' or animals' best interests to have the camp in person. However, they will be doing online programs for kids. Snuggling the animals will have to wait until next year though.
Water Taxi
The AquaLink and AquaBus are the most unique ways to travel in Long Beach, but right now they are closed until further notice.
Whale Watching
Experience Long Beach from an ocean point-of-view. Harbor Breeze, located at the Pike in downtown Long Beach, offers whale watching tours right off the coast. During the harbor tour, you will learn about the history and marine life of Long Beach, as well as the chance to see the city from a new perspective.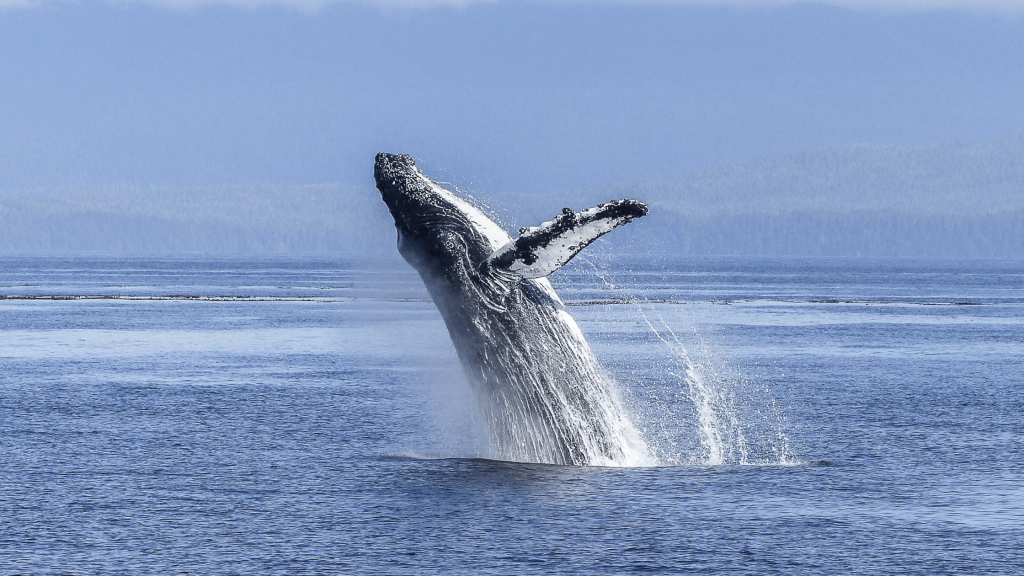 Windsurfing
Not to be confused with kite surfing, windsurfing combines the sports of surfing and sailing. You stand on board and control the sail, while you are moved forward by the wind. While Cabrillo Beach in San Pedro is the main area for windsurfing in our region, you can still find windsurfers in the Long Beach harbor and Alamitos Bay. Look to rent equipment and take lessons from Long Beach Windsurf Center.
Other Camps and Activities
COVID-19 is a very fluid situation and many activities such as senior activities and the model boat shop at Colorado Lagoon are still being decided on. We encourage you to check the Long Beach Parks and Recreation website where there are daily updates on the COVID-19 situation.
The Shannon Jones Team still plans to enjoy their summer in Long Beach as best as they can! Follow us on Instagram to see what activities we partake in. Time to get out and enjoy all the fun that Long Beach has to offer!