With gyms reopening nowhere near the horizon, now may be the right time to finally build a home gym. There are a lot of post-panemic benefits to going this route too. You will save time going to the gym, you will probably save money in the long-run on gym memberships, and you can workout whenever you want. Plus you can listen to any music you want and don't have to worry about the sweaty guy being on "your machine." Here are some tips for making the most of your space, and some suggestions for top-of-the-line equipment that will take your workouts to the next level.
Choose Your Workout Space
Almost any size room can be converted into an at-home gym, especially with all of the new pieces of work-out equipment out there. An extra bedroom, basement, large walk-in closet, or garage can all be converted.
Don't forget: protecting your floor is very important. If you will be lifting weights they can definitely cause damage, so you should consider installing floor tiles.
Set the Scene for the Workout You Want
Set up a good sound system, give the room a fresh coat of paint, and hang up some motivational posters. Make sure you have fans or good air circulation in the space as well. If you have space it's also nice to install a large mirror so you can keep an eye on your form. You want to make your at-home gym a high-energy and fun atmosphere. That way, you will be excited about turning up the intensity and getting a killer workout in.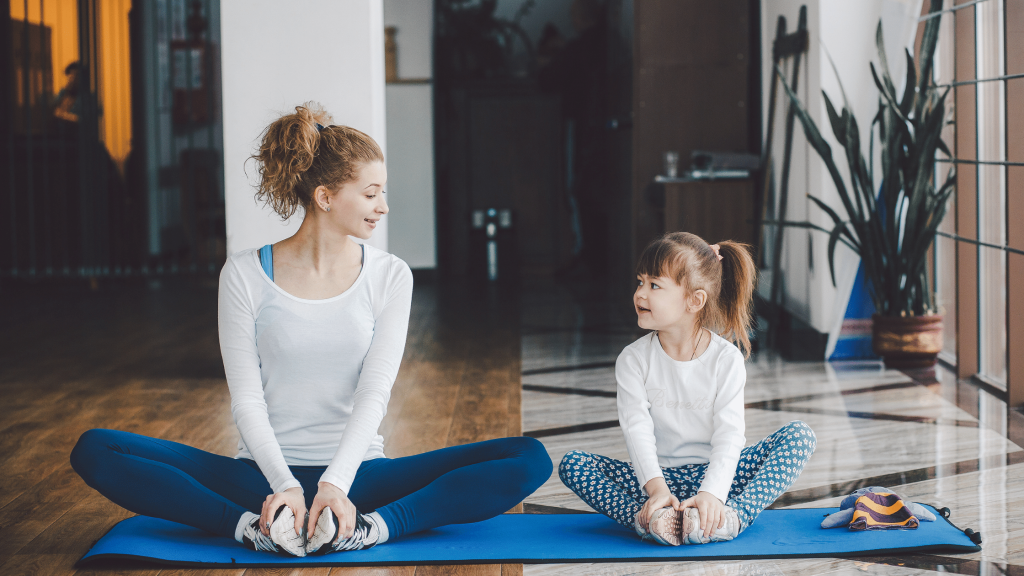 Get the Basic Equipment
It's easy to start racking up expenses when shopping for your new gym. However, if you keep it simple, your at-home gym shouldn't break the bank. The main pieces of equipment that you will for sure want to invest in are:
Power Rack
This is a versatile piece of equipment where can perform traditional exercises like squats, bench press, pull-ups, and chin-ups. It's usually about eight feet tall and three to six feet wide. It also has adjustable hooks to hold a barbell – an important safety feature when you're lifting by yourself.
Barbell
The barbell is what you will put your weights on. This is a great piece of equipment because there are a lot of exercises that use just the barbell without adding extra weights. If you're already getting a power rack, you will have to get a barbell to go with it.
Weight Plates
When putting together a home gym, it's good to start off with at least two 2.5-, 5-, 10-, and 25-pound plates with six 45-pound plates. This will give you versatility and allow you to add weight as you need. Yet, you won't fill your gym with weights that are too heavy to use. You can go out and buy heavier weights as you need them.
Adjustable bench
Another essential for your home gym is an adjustable bench. This very versatile piece of equipment can be used for both weight training and endurance. You can also use your own body-weight for resistance as well. Having the adjustable back makes it more convenient to target both your upper and lower body with just one bench.
Dumbells
You can buy a set of free-weight dumbells, or if you are trying to save space adjustable dumbbells are a great option. These allow you to select different weights all while using the same handle and you can still do just about any free-weight exercise with them. Some of them range from 5 – 90 pounds.
Get the Latest in Fitness Tech
Thanks to the pandemic, Peloton is huge right now! The equipment itself is high-quality, but the difference is that you can stream live or recorded classes on them. It's like a private indoor cycling studio right in your home gym. They also have a treadmill that mixes live guided cardio with strength workouts for that private fitness studio feel.
Mirror is a similar concept, but instead of equipment (like a bike or treadmill), it's a mirror you hang on the wall. It plays workouts including cardio, yoga, strength, pilates, boxing, and barre.
Similar to Mirror, Tonal is a piece of equipment that's mounted on the wall. However, this option also has an attachable rope, bench, and more, so there are more workout options.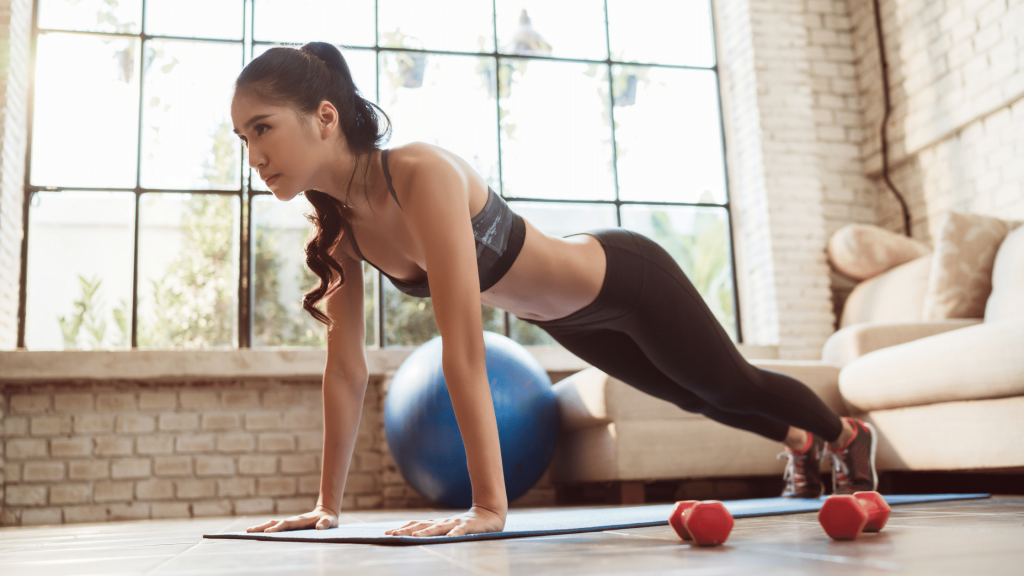 If you don't have a ton of space for your home gym, fitness technology is a great option. You can still get a full-body workout – and get led by trained professionals – without needing all that extra equipment. Fair warning though, these pieces of tech can get pretty pricy! They can cost thousands of dollars just for the equipment. Then you're still looking at installation costs and a monthly subscription for classes.
Want more home tech? Check out these smart home gadgets.
Not Enough Space for a Home Gym?
Don't forget we are lucky enough to live in Southern California so we have plenty of outdoor workout options too! Go for a run on the beach or ride your bike on the beach bike path. You can also rent kayaks or stand-up paddleboards on the bay. There are also plenty of hiking paths all around Long Beach and the surrounding areas.
If you're ready for a home gym but simply don't have enough space, we can help. The Shannon Jones Team specializes in buying and selling real estate in Long Beach and the surrounding communities. We can help you sell your current home and buy one with enough space for a home gym. If 2021 is your year to make that happen, please fill out the form below or give us a call at 562.896.2456. We look forward to assisting you with your homeownership – and fitness – goals!