Foreclosure is an awkward word in the world of homeowners. It represents a lot of disappointment and unhappiness with the homeownership process, which normally is a great source of pride and joy. The last great recession left a lot of families in this position. Despite many having recovered their credit, there's a notable reluctance to go back into the process of buying a home. Getting comfortable with the idea of a mortgage and homeownership is now a challenge for both a cautious buyer and their Realtor to tackle together. Here's what to know about buying after foreclosure.
Once Foreclosed, Twice Shy
Homeowners who have lost their homes to foreclosure may be reluctant to re-enter the market. However, this is not necessarily because they are unable to. In a 2016 survey, CoreLogic's Senior Economist Kristine Yao looked through foreclosure statistics. She found that more than half of the homeowners who lost their homes to foreclosure during the Great Recession were financially capable of buying again. However, of that number, less than half had gotten back into a home of their own. Since then, much has changed in the real estate market. For those potential buyers that still haven't jumped back into homeownership, now is a great time to dive back in. Prices are high, but mortgage rates are still very low. This is an opportunity to buy more house for a lower price.
Foreclosure can be deeply traumatizing and hard to mentally recover from. Even as the market corrected, many people were still scared to own again. However, there is help out there that comes in the form of an experienced real estate expert.

How We Can Help?
Above all, Realtors should give good advice to prospective buyers. Credit scores can be improved, quality lenders can be recommended, and finding homes that are a good match for homeowners is important. While a past foreclosure can make someone feel hesitant to move forward with homeownership again, the right house can take that dream of owning again and make it a reality. Finding a house that matches overall needs and budget can help ease that fear and hesitation. Do you want to buy in the same neighborhood that you're currently renting in? Do you want to make a move? With the tax savings of a mortgage, how will buying a home affect your overall budget? These are things that buyers should be considering.
Mortgage rates are in a good spot for people who need easy entry back into the housing market. They are no longer at historic lows like they were last year, but they are still quite low. Keep in mind that rates are expected to go back up, so waiting is probably not in your best interest. Even with their previous experiences, homeowners who have been foreclosed on can take advantage of this time to get the house they want and reignite their pride in homeownership.
Returning Buyer Checklist
Having a clear path and a checklist may help you feel more comfortable about buying after foreclosure. Here are some things to keep in mind.
Get preapproved!
Preapproval will take a lot of the anxiety out of the loan process. Additionally, it will let you know right off the bat if it's time to move forward with buying a house. This is the bandaid being ripped off, and once it's done you can move forward with confidence.
Learn more about pre-approval letters HERE!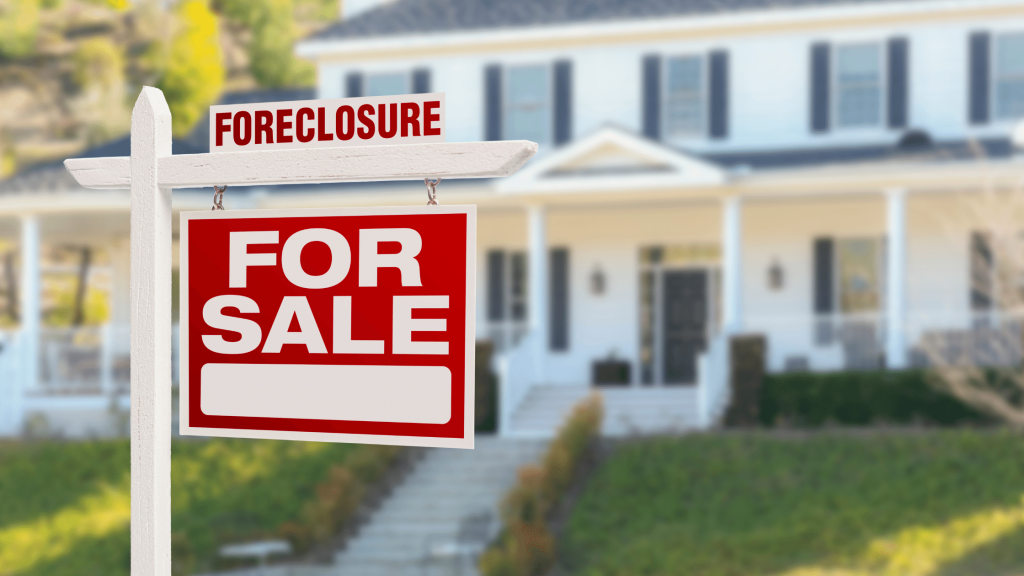 Be ready to make a down payment
Many of the loans that ended in foreclosure in the past did not require a down payment. So being prepared to make a down payment is a good way to avoid any disappointment if you did find a house you wanted to pursue.
Make sure your waiting period has passed
While many homeowners who have experienced a foreclosure are well within their ability to buy again, check the dates so that you're ready if the question comes up.
Check the waiting times for different loans HERE!
Keep an eye on your credit
Watch for errors on your credit report and be willing to dispute them. Try to keep your credit cards clean and paid from month to month. Find more tips on improving your credit HERE!
Buying After Foreclosure
Buying after foreclosure can be a journey, but it is possible. If you're interested in getting started with a home search we'd be happy to help. Simply fill out the form below or give us a call at 562.896.2456. In the meantime, feel free to browse available listings HERE!