When we think of emergencies, the house isn't always the first thing that comes to mind. However, a house is full of potential disasters that may not end in bodily harm but certainly mean property damage. Being able to respond during these emergencies can make all the difference. With some quick solutions, these common emergencies can be solved at home. (Or at least allow you to hang on until you can get professional help!)
Gas Leaks
The smell of gas in the house signals an emergency for most people. First and foremost: if you smell fumes, or if your carbon monoxide detector is going off, it's safest to leave the house. Don't wait, and be sure to call the gas company. Learn your type of gas meter early on, and turn the valve off to cease any further leaks until your provider can check the system.
If you have the opportunity, check the burners of a gas stove to ensure they aren't trying to trigger ignition. This is an easy thing that a lot of people forget. Don't ignite any flames, try to open windows, and don't turn on anything that requires electricity, including light switches. Breathing these fumes isn't good for you, and ignoring it presents an opportunity for fire – or worse. Be smart with this one, and don't put off calling a professional.
Need information on Long Beach's utilities and city services? Click here for contact information!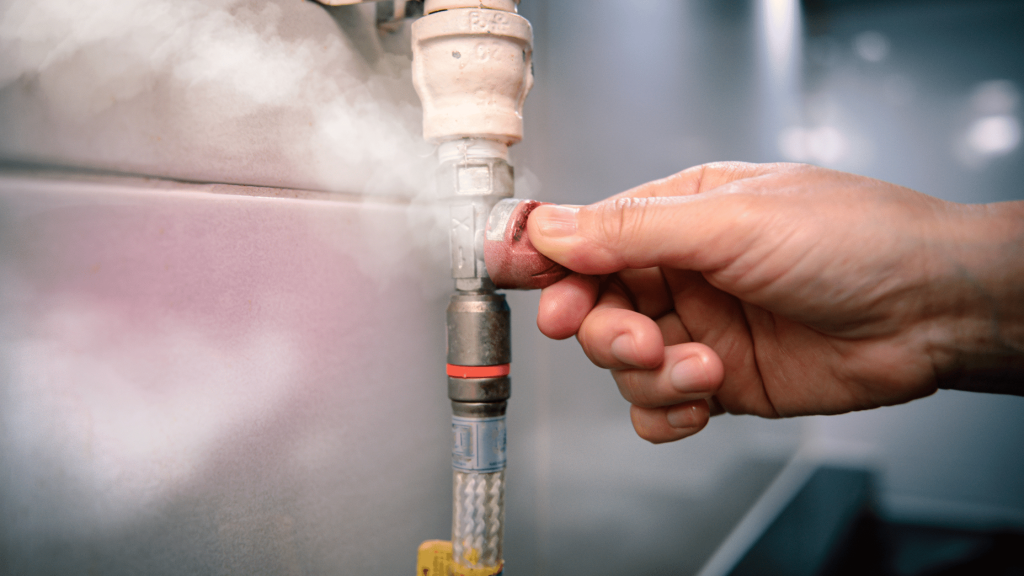 Kitchen Fire
When it comes to fires, first things first: don't try and pour water on it. If the fire is started by grease, this will actually make it much worse. If the fire is electrical, you may cause further damage as well. You should also avoid trying to douse the flames with a towel or other flammable object. If the fire is contained within a pan or pot, put the lid on top to smother the fire. If it's outside of the cooking dish, use baking soda to stop the fire by choking it. Check your fire extinguisher regularly, and keep in mind where it's at for when you need it. If things are escalating beyond your control, and turning into a serious emergency, call 911 or the fire department immediately.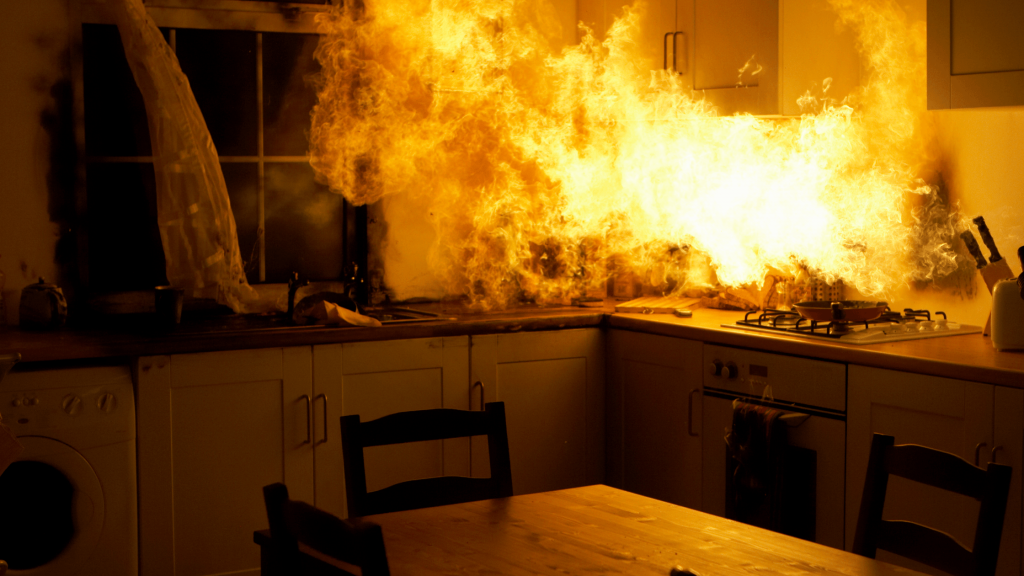 Locked Out
If you've lost your key or inadvertently turned a thumb lock, leaving your keys inside, you may find yourself on the outside of your home looking in. It happens to the best of us, and as far as emergencies go, isn't the worst case. But now you're outside, so what is there to do?
Planning is the best solution here. Spare keys and hiding places for them are a good tactic when you consider getting locked out. While there are multiple objects for this, you should consider one that has a code on it just in case. Put it somewhere you can find it, but that someone else would have to ask where it is. A hidden combination lockbox with a key inside can be useful for future handymen and vendors to access your house with permission. Smart technology has also enabled people to lock and unlock their doors from their phones, allowing you to solve the problem quickly. If all else fails, think about windows and entry points that you might be able to use. The locksmith is just a call away.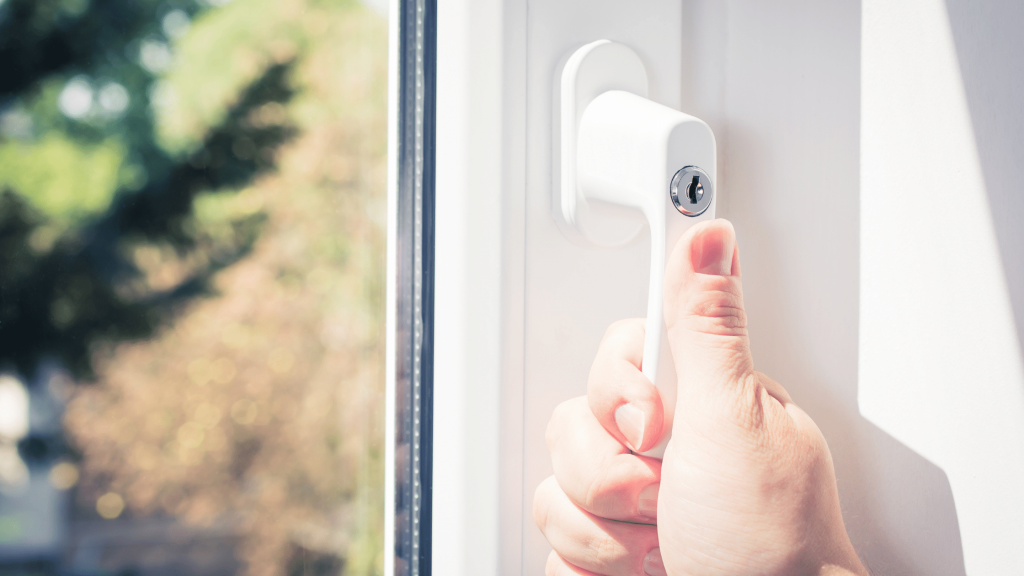 Toilet Overflows
Bathroom emergencies are among the worst, as plumbing can be a touchy subject for even the heartiest of homeowners. If the toilet is overflowing or looking like it's about to, turn off the water at the base. If you aren't able to do this, remove the tank lid and lift the float ball or cup. This will keep the tank from continuing to fill and release water down into the bowl. Above all else, don't flush again. It might be wise to turn off your main water valve while you troubleshoot. A good plunging can usually take care of most of what ails you, but small hard objects or other more complicated fixes that might find their way in may require professional assistance.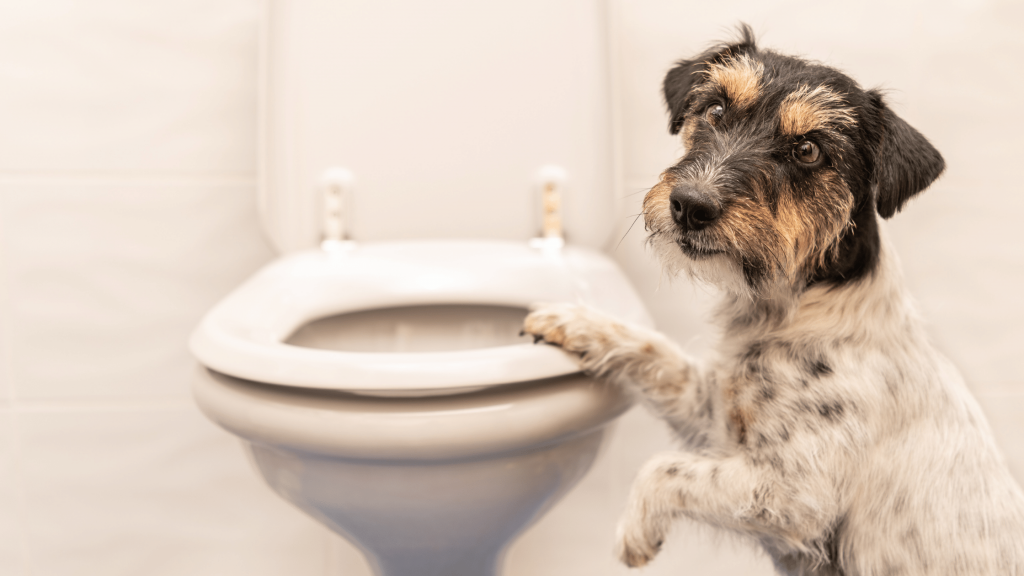 Water Leak/Flooding
Water is the great destroyer when it's coming out of the pipes or in from the rain. When working with water leaking in large quantities, turn off the power to the affected room to avoid shocking yourself. A burst pipe will require you to turn off the water valve until you or a plumber can take care of the broken materials. Burst pipes are frequently a sign of freezing conditions. Therefore, if you live somewhere that freezing is a possibility, it's recommended that you leave one or two water taps running lightly to keep the water moving and unfrozen until conditions return to normal. This technique will hopefully prevent some emergencies!
In regards to flooding, turning the electricity off is even more necessary. You may find yourself walking or wading into water in a basement. Electric shock is a real threat here, so turn the breakers off. If your electric box is in the basement, make a call to your electricity provider to shut it off. You should wear high waterproof boots, and have a second person nearby to help if necessary. As always, if you're unsure, you should seek professional assistance.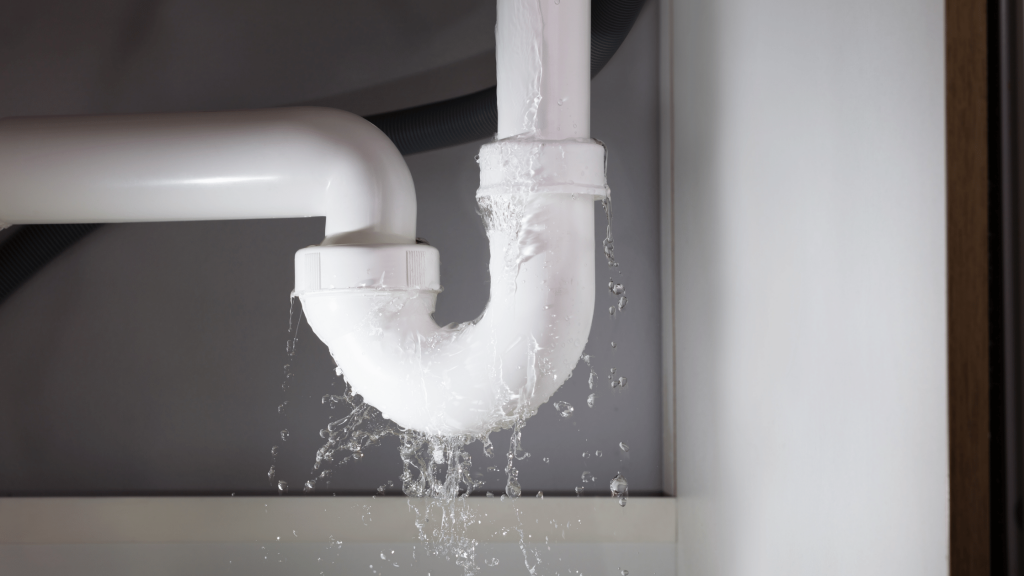 During an Emergency Get Help
Learning the ins and outs of homeownership is a process. Unfortunately, the knowledge of how to fix everything in the home doesn't come with keys to the house. There's no reason to feel embarrassed if you look things up or ask for help. Keep a list of vendors and trusted contractors in your area, and give them a call if you're not sure what to do. Knowing your neighbors and asking for advice for your climate and region is good too. Learning these fixes this time around will prepare you for the next time.
Want more information on homeownership? We send out a bi-weekly newsletter with information on real estate, Long Beach, homeownership, and more! Fill out your information below and we'll make sure you get the next one!