Even though the word "beach" is in the name of our city, Long Beach is actually home to a number of beautiful parks. In fact, according to the 2020 National ParkScore Report, the city ranks 23rd for parks out of the 100 largest cities in the United States. This report includes some impressive stats about Long Beach parks. 84% of Long Beach residents live within a 10-minute walk of a park. 10% of Long Beach's lands are used for parks.
Therefore, chances are you already have a local favorite park that you and your family can walk to and enjoy. However, if you're looking for a change of scenery here are some of our favorite Long Beach parks!
Long Beach ranks in the 81st percentile (2.1 per 100,000 people) for dog parks! You can explore those here!
El Dorado East Regional Park
7550 E. Spring Street
The El Dorado Parks are some of the most popular Long Beach parks! Both of them (East and West) have everything you can hope for in a local neighborhood park. The East Park amenities include an archery range, barbeque grills (first come, first serve), over four miles of bicycle trails, a model aircraft flying area, a nature center, a fitness course, playgrounds, and so much more. Vehicle entry to the site is $5 Monday – Thursday, $6 on Fridays, $7 on Saturday and Sunday, and $8 on Holidays. Contact them to find out more about train rides, pedal boat rentals, bicycle rentals, and party packages.
El Dorado Park West
2800 Studebaker Road
The bulk of this Long Beach park is made up of an 18-hole golf course. However, if golf isn't your sport-of-choice there are plenty of other options here. They have night-lit basketball and volleyball courts, softball and soccer fields, a disc golf course, a tennis center, and a skate park. El Dorado West is also the home of the Parks, Recreation, and Marine Department administration offices. Both their community center for indoor events and their picnic sites can be reserved. Another stand-out feature of this expansive park is the community center that houses a teen center, multi-purpose area, and senior program.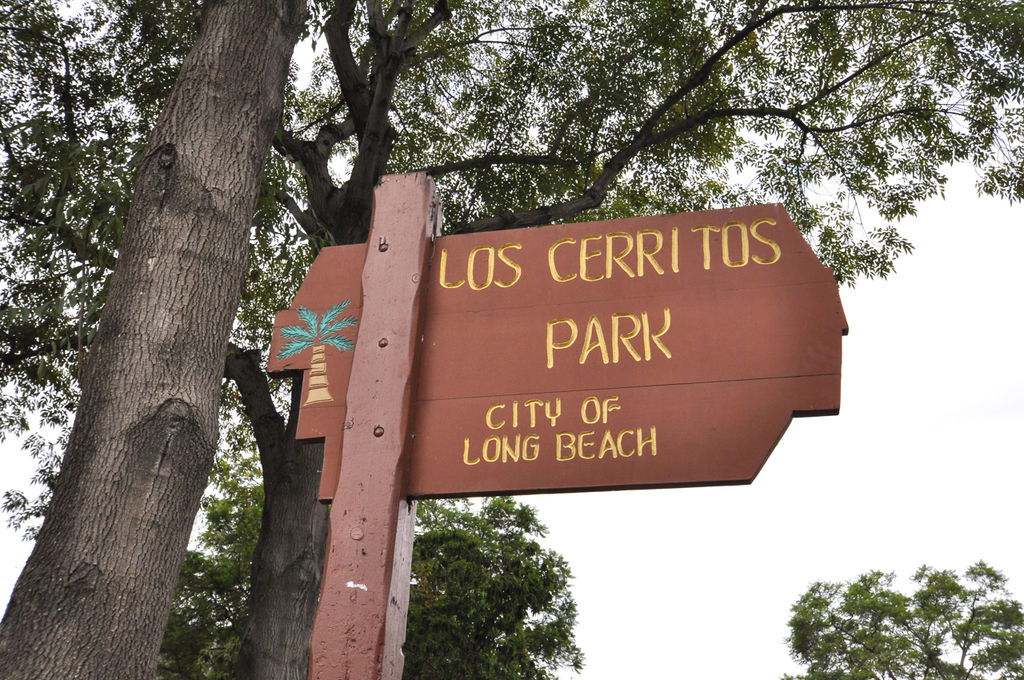 Los Cerritos Park
3750 Del Mar Avenue
Los Cerritos Park is 7.24 acres and a wonderful location to go and enjoy the outdoors. They have two tennis courts and a fun playground area. People love coming to this park to take long walks, enjoy a picnic, read a book, play some outdoor games, or just relax. Also, during the summertime, the famous Long Beach Municipal Band plays concerts here. Unfortunately, the band hasn't been able to have their concerts lately due to COVID. You can find updates on that here.
Heartwell Park
5801 E. Parkcrest Street
This large 112.5-acre park has four main sections. They include Studebaker Road to Palo Verde Avenue, Pale Verde Avenue to Woodruff Avenue, and Woodruff Avenue to Bellflower Boulevard. Finally, the last section is from Bellflower Boulevard to Clark Avenue. People love this Long Beach park for its scenic landscaping. It includes a fishing pond, bike and skate paths, a fitness course, baseball field, basketball court, roller hockey court, soccer field, softball field, and a nicely shaded picnic area.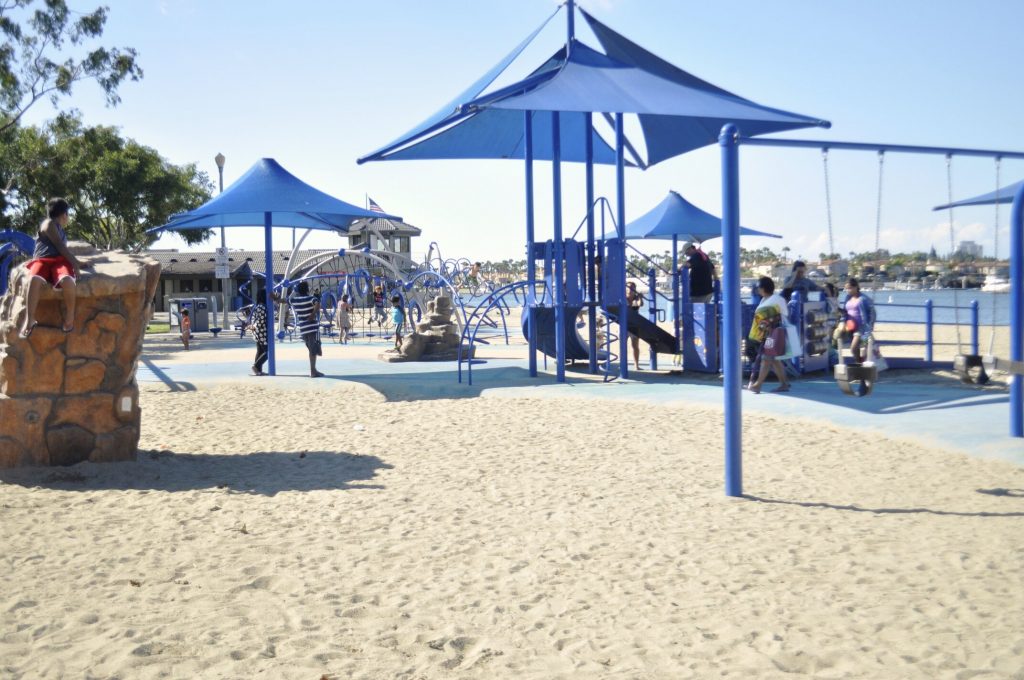 Mother's Beach
Appian Way below 2nd Street
Mother's Beach is the perfect combination of park and beach located in the beautiful marina. They have volleyball courts, a play area, a beach with designated swim areas, and picnic sites. The swimming area is great for kids because the waves are gentle, the water is shallow, and there is a lifeguard on duty. On any given weekend you can find groups participating in fitness classes, yoga, and boot camps. Finally, you can usually see lots of families setting up tents and decorations for festive celebrations.   
Recreation Park
Situated in the southeast part of town, this 210.9-acre park is home to 18 and 9-hold golf courses. Additionally, there is a tennis center, lawn bowling green, community centers, plus Joe Rodgers Field and Blair Field. There's also a dog park and an outdoor theater. A large picnic site is available for reservations.
Long Beach Parks and Beyond
Whether small pocket parks, waterfront parks, or neighborhood mainstays, there is something for everyone to be found in the parks in Long Beach. Take a look at the full list of Long Beach parks by visiting the city's Park and Facilities Directory. If you'd like to purchase a home near a Long Beach park let us know! We are experts in all areas in Long Beach and would be happy to find the right home for you. Simply fill out the form below or give us a call at 562.896.2456.