Spring is officially here and it's National Garden Month! Therefore, it's time to get your garden ready! Plants are in full supply and the weather is prime for getting in your yard work. Furthermore, an attractive yard boosts curb appeal, which can help your home sell in the future.
What if You're Not Ready to Garden Yet?
Starting your garden can be a big commitment. If it's your busy season at work or you simply don't have the time to commit right now, consider starting your seeds indoors. Here's how:
Before starting your seeds, be sure to read the seed packet. The pack will give you an idea of how long before planting you should get your seeds started. In many cases, this will be 6-8 weeks. However, it could be longer or shorter depending on exactly what you're growing. Additionally, the packet should give you an idea of when is best to plant based on where you live. You can then time starting your seeds based on that guideline.
Prepare a growing medium by using a seed-starting mix or other potting soil. Break it apart to loosen it, then dampen it slightly with some water. Avoid using outdoor garden soil or soil with added fertilizers. Seeds won't need the extra fertilizer or organic materials from the soil and having too much of these can actually cause problems.
Once you've prepped your growing medium, fill some seed-starting trays or other containers until they're around 2/3 full. Place a few seeds in each cell or container. Then, cover them with more of the dampened mix. Add just a little bit of water, then place the containers in a warm, sunny place. Cover them with a thin sheet of plastic wrap or plastic seed-starting domes. This will help control humidity until the seeds sprout.
By the way, nobody ever said you have to have an outdoor garden. If you don't have a lot of room, you can always continue to garden from your home! Container gardens are a great way to maintain your green thumb without a lawn.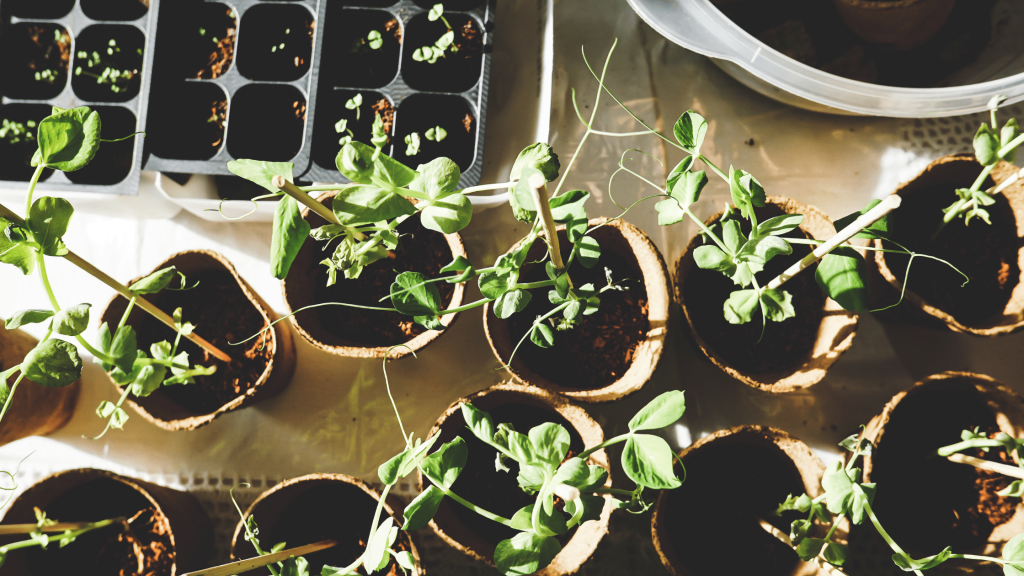 Outdoor Gardening
Indoor gardening is great! However, some plants, including a lot of flowers and certain vegetables such as squash and beans, do better when started outdoors. In many cases, these are referred to as "direct sow" seeds. This is because they are typically planted directly into the ground instead of being started in pots. Oftentimes, this is the case with plants that germinate and grow quickly, since they can rapidly outgrow indoor garden spaces. If you want to get a jump on these seeds, you'll need to start them outdoors.
If you have a greenhouse set up, you can start a variety of seeds in it, including seeds that you might otherwise start indoors. Even if you don't have a dedicated greenhouse set up, cutting the bottoms off of gallon water or milk jugs can still give you the benefits of a greenhouse without the dedicated structure. Failing that, you can also use plastic sheeting to construct a greenhouse tent to achieve the same end.
If you don't wish to plant directly into the soil, use small individual flowerpots filled with the same seed starter material you would use for indoor starting. This provides more room for root development while still fitting inside of a greenhouse (either static or makeshift) for warmth and weather protection. Once the plants start to outgrow their greenhouses or fill out their pots, they are ready to transfer to the soil.
Planting Time
When it comes time to plant seeds that were started indoors or in pots, the process is pretty simple. Indoor plants should be placed in a partially shaded area that's protected from the wind. Start with a few hours each day, gradually exposing them to more sunlight and wind for around seven to ten days before planting. Once you're ready to actually plant in your garden, dig a hole slightly larger than the container you started your seed in. Then add more starting soil to the bottom of it. Remove any excess sprouts from each starter, leaving the strongest plant as you transfer the plant and its surrounding soil to the hole. Fill in around it with soil, then water.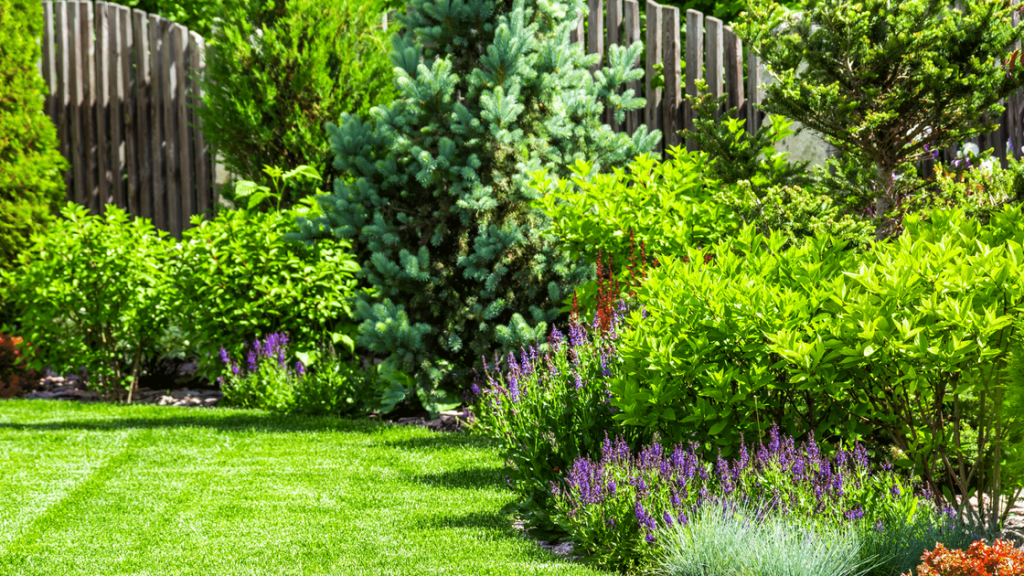 What to Plant in April in California
If you're lucky enough to live in Southern California, you will find you have more options for planting than in some colder climates. Here are some ideas for plants to put in your California garden.
Bouquet-worthy flowers to plant from seed: Consider cosmos, sunflowers, zinnias, and sweet peas. You'll have color and fragrance.
Heat lovers: Celosia, dahlias, marigolds, petunias, salvia, verbena, nasturtium, and vinca will give you pleasure in the heat of summer.
Everything's coming up roses: If you missed bare root roses, now is the time to find a nice selection of blooming container-grown roses ready to plant in your garden.
Perennial pleasure: Lavender, lambs ear, and scented geraniums are good options.
Don't Forget your Fruits & Veggies:
Plant these from seed: Beans, beets, carrots, sweet corn, cucumbers, leaf lettuce, spinach, and radishes.
Buy these ones as plants: If you haven't started tomatoes, eggplants, basil, and peppers from seed yet, it's a good idea to buy the plants from a local nursery.
Fruit: Strawberries, melons, and fruit trees are best planted in April before the weather gets too warm.
Water-Efficient Gardening
In California, gardening requires a slightly alternative approach in terms of being water conscious. However, this doesn't mean your lawn has to look like a desert. In case the April showers don't provide enough water, consider water-saving tactics. For example, a water-efficient drip irrigation system or water-efficient replacement head. Make sure to remove weeds and mulch or compost around plants as well.
For a complete guide to creating a water-efficient garden check out Long Beach's Lawn-to-Garden program. They offer a free online class to get you started, as well as garden design plans. Plus you could earn a rebate on a lawn that's replaced with water-friendly plants.
More Gardening
We hope you enjoy some gardening during National Garden Month and beyond. Gardening has a number of health benefits including stress reduction and disease-fighting help for your body. To receive more content like this right to your inbox, please fill out your information below.