It is so fun to learn about different wines and even better to enjoy them in quaint, cafe settings. Did you know that you can have a fun and educational wine experience right here in Long Beach? There are a number of wine bars conveniently located throughout the city, and each offers its own unique vibe and wine selection.
Fourth Street Vine
2142 E. 4th Street, Long Beach
This is more than just a wine bar. Nestled in the heart of Retro Row, 4th Street Vine features small production wines from around the world, along with a great craft beer list. The vibe is mellow and not at all pretentious.  There are high tables along the wall for groups to gather, and cozy corners for more intimate conversations. The bar itself is a perfect place to sit if you want to learn more about the wines you are drinking. Tucked behind the bar, the patio allows you to escape from your busy daily life. There is always changing art on the walls from local artists and live music five nights a week, and not just a bit of light piano. Here, you'll find full rock shows that represent the sophisticated underground music scene in Long Beach.
Marina Wine Bar
194 N. Marina Drive #101, Long Beach
Marina Wine Bar is a boutique beer and wine bar nestled into the Alamitos Bay Landing. With roots going back almost 10 years, Marina Wine was formerly the Five O'Clock Wine Bar. The "Five O'Clock" concept represents that time of day that everyone looks forward to when they can kick back, relax with their favorite drink and enjoy the company of friends and family. You may also know it as "Wine O'Clock." This is a perfect place for a quick bite to eat, enjoy a fight of wine, and music from local musicians.
The Wine Beach
5351 E. 2nd Street,  Long Beach
The Wine Beach has taken 2nd Street by storm! On December 4th, 2021, The Wine Beach opened its doors, welcoming local Belmont Shore-ians and tourists alike. The relaxed, beachy vibe and the selection of boutique wines that are rotated weekly have made this wine bar a regular spot for many. In addition to serving hand-picked wines, they offer a full menu with small plates, cheese boards, pizzas, and desserts.
Art Du Vin Wine
2027 E. 4th Street, Long Beach
Art Du Vin Wine is located next door to the Art Theater on 4th Street. This tiny wine bar packs a punch when it comes to quality, knowledge, and sustainability. They bring the community together to celebrate independence and diversity. They pride themselves on being the "cheers" of wine bars.
Unfamiliar with 4th Street? There are lots of great restaurants, wine bars, businesses, and more all on that one street! Learn more in the video below.
The Wine Crush
3131 E. Broadway, Long Beach
Enjoy wine in a private backyard setting at The Wine Crush. They focus on boutique wines from California but also include interesting wines from every region of the world. The owners taste more than 3,000 wines a year and put only 10% on their shelves. They are very selective and their 500+ loyal wine club members appreciate it. They have regular tastings, wine tasting events, and always something new to showcase in their brick-and-mortar retail shop.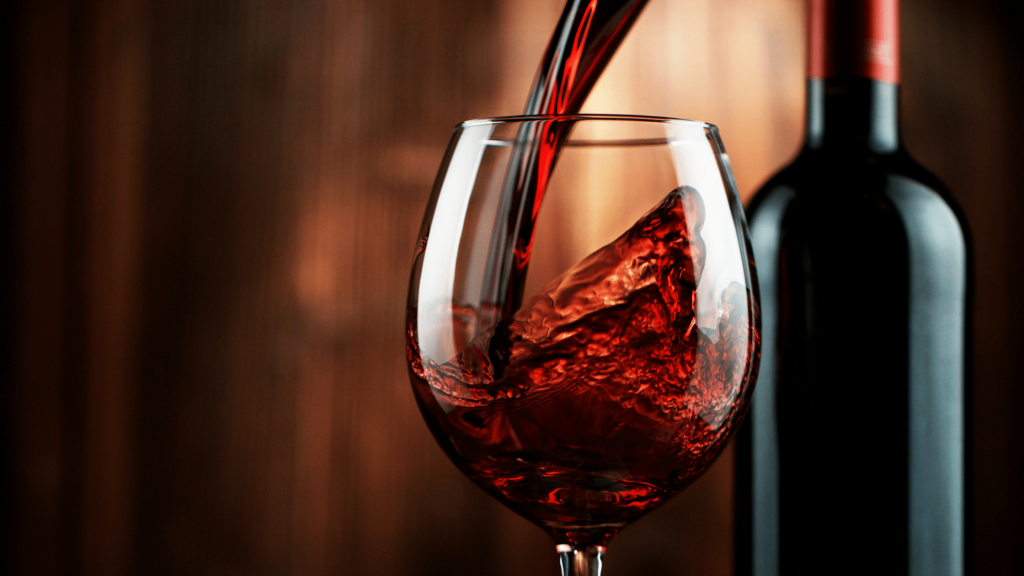 Wilmore Wine Bar
3848 Atlantic Avenue, Long Beach
Wilmore Wine Bar is Bixby Knolls' Original Wine Establishment. Husband and wife team Ernie Henson and Christine Tasche selected the name Willmore to mount above the door as a tribute to William E. Willmore. He was Long Beach's first real estate developer, and the first person to visualize the area as the perfect place for a thriving city. This wine bar believes the spirit of music, conversation, and a glass of wine are what keep us connected to each other. Fun Fact: Employees dress to evoke eras gone by, often wearing trademark hats.
District Wine
144 Linden Avenue, Long Beach
District Wine offers wine tasting in the heart of the East Village. It provides an inviting environment for the wine novice and connoisseur alike. Enjoy their unique selection of small production wines, craft beers, and delicious small bites. Their motto is: "Come hungry and thirsty –  leave satisfied and renewed." The environment is inviting and relaxed. You can sit at the bar and learn about wines while you enjoy a flight of wine, or sit at a larger table with friends. There are even oversized chairs for quiet sipping time alone. They have daily wine tastings and wines by the glass.
Let's Wine About It!
One thing we love about Long Beach is all the food and drinks it has to offer its inhabitants! So don't be shy about indulging yourself and enjoying a glass of wine (or two) at these local wine bars.