Homebuyers often find themselves having to make the decision between buying a new or move-in ready house, or buying a home that may need some work. While new construction is a rarity in Long Beach or Lakewood, and move-in ready houses sell quickly and at a premium, learning to recognize what makes one or the other better for you can help make the buying process much smoother. Here's some questions to ask yourself before and during house hunting:
Do You Have Time to Commit To A Fixer-Upper?
Above all things, time is a major necessity for any fixer-upper. While there are certainly cases where new homes have a lead-time if the development is just getting started, the fixer-upper house will need your attention. If not your personal attention, it will need a contractor's attention.
An example: you're faced with a beautiful 1950s Ranch House, but maybe the flooring is damaged. You see the need to re-plumb one of the bathrooms, and some updates to a very orange kitchen might be nice. The time to redo the floor and other changes adds a month to your move-in date. However, your current home will only be available to you up until your purchase closes, giving you a couple days to make sure everything is completed. Alternatively, you have the choice to live out of boxes in the house to keep your belongings out of the way.
So where does that leave you on time?
Knowing If You're Able To Compromise On Time
One compromise to this would be to negotiate for the repairs to be done prior to closing on the house. While the standard purchase agreement calls for homes to be sold "as is," if there are repairs that impact the property's safety, you may be able to negotiate those. Or you may be able to arrange or negotiate to stay in your current home a bit longer, allowing you the luxury of painting, changing flooring, or tackling other projects in the new home before you move in.
Think about whether a new or move-in ready house will be necessary. Can you spare a few extra weeks if not? Do you want to wait? Is it possible to move your belongings in the house and proceed with the construction from there? How important are the repairs to your overall happiness with the house? Knowing if you have any flexibility can be the deciding factor between making an offer  on the fixer and moving on to a move-in ready property.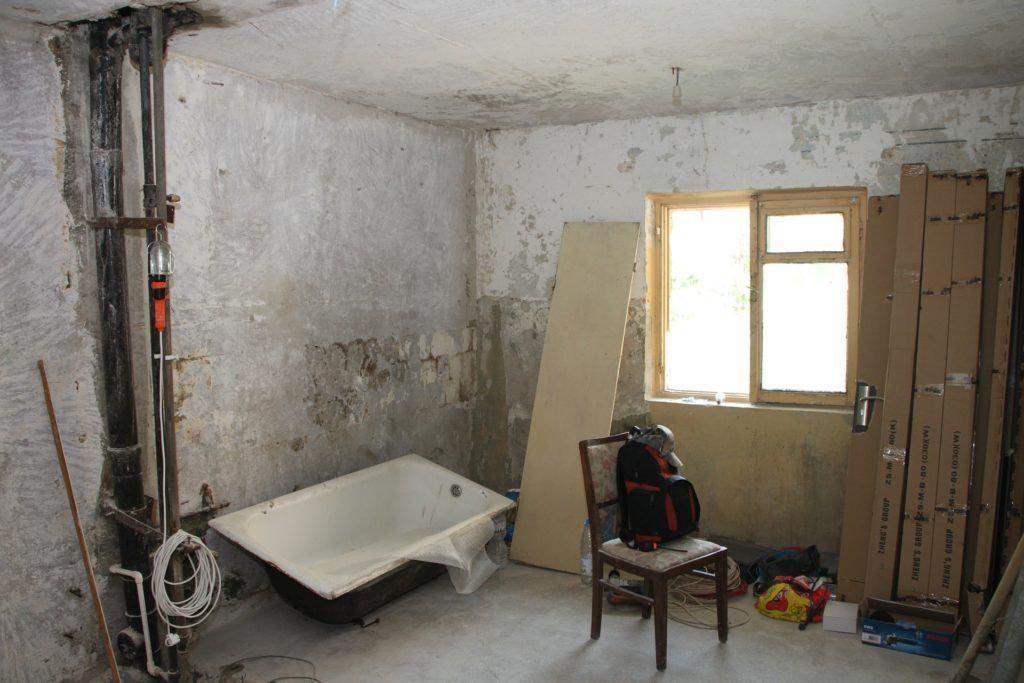 Do You Have A Budget To Renovate?
Money is a huge factor with renovation. Where the new or move-in ready house may come with a premium price, the fixer-upper may be able to be upgraded in phases. At the end of the day, you're possibly paying the same either way. There are opportunities to save money if you're capable of doing your own repairs, but that also requires your time.
Look at your house budget carefully. If you find a home that makes you happy but may require a lot of work to get it into shape, make sure you've considered the extra costs that may come after you purchase it. While financing like 203K loans can be a great route to pay for repairs, it's important to know the full scope of the work that needs to be done. By the time everything is added up, it may very well be more beneficial to buy another property that is listed higher, but requires substantially less work to get moved into.
Does It Feel Right For You?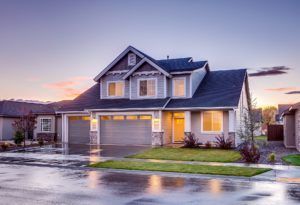 Your home is a huge investment, regardless of its condition. Being prepared for what you can afford and have time for is crucial, but so is feeling that the home is right for your plans. After all, the intention is that you will live in it for the foreseeable future. Having a sense of identity and pride of ownership in your home is irreplaceable.
If you've always dreamed of renovating a home, don't let the repairs in a fixer-upper stop you. There's going to be plenty of them. The qualities that make that older home feel right won't necessarily be present in a new construction. Maybe you just like the location and want to make it work, even if you're not the biggest home improvement enthusiast. On the flip side, a move-in ready home may speak to you as having everything you want already. Neither of these is a wrong choice. If the property fulfills all your needs in terms of appearance, school districts, city, neighborhood, and life goals, then there's not really a wrong answer if you're excited. You may want to stretch your budget to move in directly. You may feel comfortable adding some to-do's to your life to make just the right space for yourself.
Discuss with your Realtor and loan officer what is essential to you, and what you'll need to do to stretch your budget and time. You'll find them to be eager to help you feel comfortable with your purchase. Setting you up for success before the offer is on the table takes the stress off of you and your family.