Homebuyers often find themselves deciding between buying a new or move-in ready house or buying a fixer-upper. However, new construction is a rarity in Long Beach or Lakewood, and move-in ready houses sell quickly and at a premium. This is especially true right now with inventory being so low. If you fall in love with a move-in-ready home, chances are, many other people fell in love too. So it's worthwhile to learn about both options and figure out what works best for you. Are you willing to put in the time and effort it takes to buy a fixer-upper? Or, do you need to wait for a move-in-ready home and need to factor that premium in?
Here are some questions to ask yourself before and during house hunting to make the decision easier.
Do You Have Time to Commit To A Fixer-Upper?
While Chip and Joanna Gaines may have romanticized the idea of buying a fixer-upper, it's not always so fun in real life. According to a 2019 survey by Porch.com, 40% of Millennials don't want to deal with home renovations and repairs. This is partly because renovations can take a very long time. Even if you choose to hire professionals to help you with your renovation, it can still be a huge process to manage. Make sure you have the time to constantly be talking to your contractor, choosing floors, and paint colors. Not to mention, visiting your house constantly to see its progress. When renovating a home you are essentially a project manager whether you are doing any projects yourself or not.
Tackling some projects on your own and need DIY inspiration? Check out these painting hacks that will make you look like a pro.
Do You Have A Budget To Renovate?
Money is a huge factor with any renovation. Where the new or move-in ready house may come with a premium price, the fixer-upper may be able to be upgraded in phases. At the end of the day, you're possibly paying the same either way. There are opportunities to save money if you're capable of doing your own repairs. However, as mentioned above, that requires a lot of your time.
Look at your house budget carefully. If you find a home that makes you happy but may require a lot of work to get it into shape, make sure you've considered the extra costs that may come after you purchase it. While financing like 203K loans can be a great route to pay for repairs, it's important to know the full scope of the work that needs to be done. By the time everything is added up, it may very well be more beneficial to buy another property that is listed higher, but requires substantially less work to get moved into.
You also need to consider where you will be living during the renovation. Can you live in a separate part of the house? Or will you need to find a rental or live with family? You could end up paying a mortgage on your fixer-upper and paying for other living arrangements. However, living in a home under construction is not easy either. It can be hugely stressful.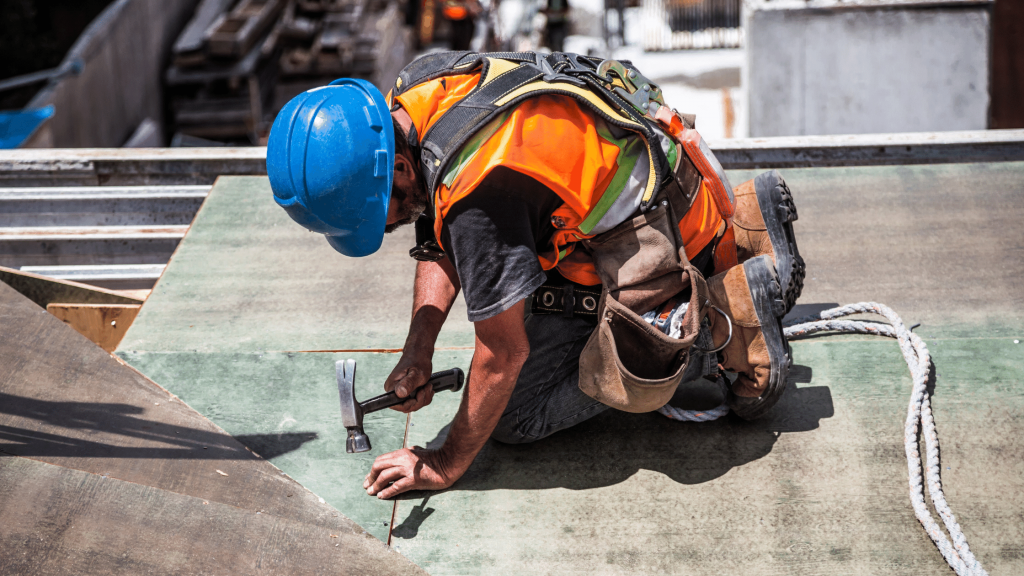 Does It Feel Right For You?
Your home is a huge investment, regardless of its condition. Being prepared for what you can afford and have time for is crucial, but so is feeling that the home is right for your plans. After all, the intention is that you will live in it for the foreseeable future. Having a sense of identity and pride in ownership in your home is irreplaceable.
If you've always dreamed of renovating a home, don't let the repairs in a fixer-upper stop you. There's going to be plenty of them. The qualities that make that older home feel right won't necessarily be present in new construction. Maybe you just like the location and want to make it work, even if you're not the biggest home improvement enthusiast. On the flip side, a move-in ready home may speak to you as having everything you want already. Neither of these is a wrong choice. If the property fulfills all your needs in terms of appearance, school districts, city, neighborhood, and life goals, then there's not really a wrong answer if you're excited. You may want to stretch your budget to afford a new home if it means moving in quicker.
Fixer Upper vs Move-In-Ready is a Personal Choice
Discuss what is essential to you with your real estate agent and loan officer. Then figure out what you'll need to do to stretch your budget and time. You'll find your agent and loan officer will be more than happy to help you decide between a move-in-ready home or a fixer-upper. They will have lots of experience in this decision-making process and will be able to impart their wisdom to you. At the end of the day though, this is a personal choice and there is no wrong answer! If you need help deciding, please fill out the form below and we'd be happy to chat.