Los Altos is one of the most familiar neighborhoods in East Long Beach. It boasts a quiet, family-friendly feel while also being home to a very popular shopping center, large park, and neighboring California State University Long Beach. Recently, we featured the neighborhood in one of our videos. You can watch that below for a sneak peek of some of the homes and attractions in the area. 
Where is Los Altos?
Los Altos located on the east side of Long Beach. Its boundaries include Clark Avenue on the west and Spring Street on the north. Palo Verde and Studebaker are its eastern boundaries. Finally, it is bordered by Atherton on the south. South of Atherton, you can find California State University Long Beach. Some of the neighborhoods surrounding Los Altos include:

What is living in Los Altos like?
To the untrained eye, many of the neighborhoods in east Long Beach look the same. However, Los Altos has been able to stand apart from the rest. This quiet, suburban-feeling neighborhood consists mainly of single-family homes. Many of these homes were built in the 1950s and 60s and are traditionally ranch-style homes. However, many of these homes have gone through various remodels and additions since they were first built.
This neighborhood is known for its family-oriented atmosphere. Residents are often seen taking family bike rides, walking dogs, and conversing with each other. The heavily shaded streets give the area a peaceful, homey feel like a small town.
What about schools?
Los Altos is served by several excellent schools. There are five public schools within its boundaries:
There are also several private schools. Additionally, California State University Long Beach is directly south of Los Altos across Atherton Street.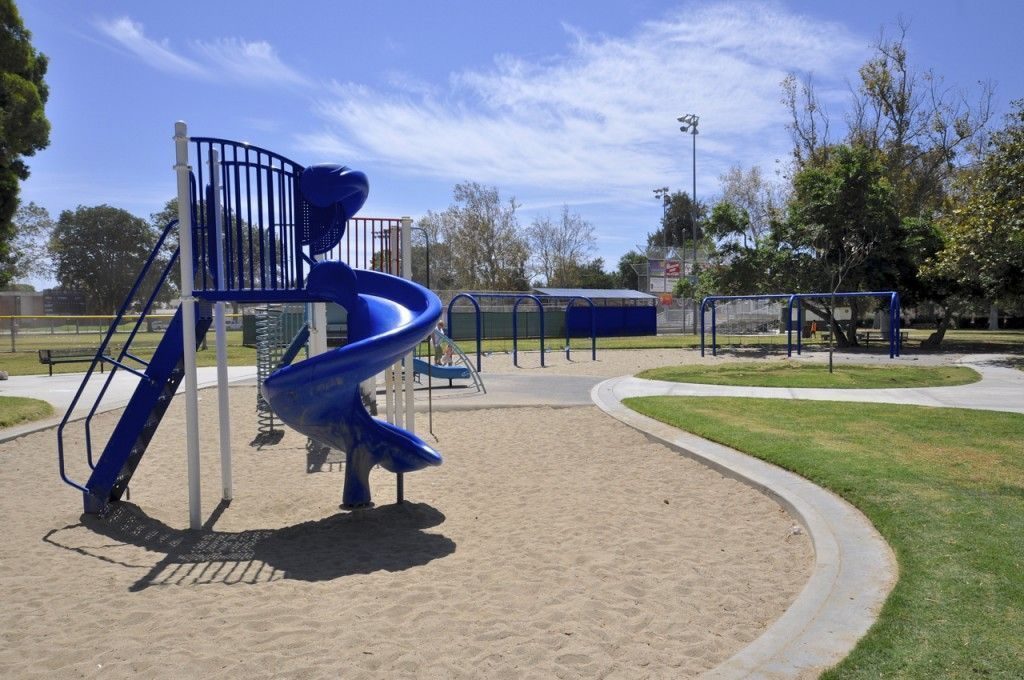 What else is in Los Altos?
Shopping
The Los Altos Shopping Center is home to many popular stores for residents in this part of Long Beach. Namely, Target, Trader Joe's, TJ Maxx, and Lazy Acres. Futhermore, there are also small businesses, such as Deli News Pizza. This pizza joint is very popular with the locals.
Recreation
In addition to the shopping center, there are also many recreational opportunities available. The Los Altos YMCA boasts many different amenities for its members. Whaley Park, the largest in the neighborhood, consists of dozens of various sports fields and courts. You can find baseball, basketball, and volleyball, as well as a roller hockey rink, playground, and picnic tables.
Libraries
The Los Altos Neighborhood Library is a branch of the Long Beach Public Library. It offers many different programs like storytimes, book clubs, and other special events. It even has the award-winning Information Center for People with Disabilities. This state-of-the-art technology center caters directly to people with physical, visual, hearing, and learning disabilities.
Cal State Long Beach
Cal State Long Beach offers many attractions for people of all ages. Many events are open to students as well as people not attending the university. The iconic symbol of CSULB, the Mike and Arlene Walter Pyramid is one of three pyramids in the US. Furthermore, it is the only only one painted bright blue. This 18-story pyramid includes several basketball and volleyball courts. It's also home to the school's Division 1 teams.
Just a short walk from the Pyramid is the Carpenter Performing Arts Center. Named after Richard and Karen Carpenter, this 1000 seat auditorium hosts dozens of performances and events each year.

Additionally, the Earl Burns Miller Japanese Garden is on campus. This 1.3 acre garden is open to the public five days a week. However, sometimes it is privately booked for weddings and other events. It features a Zen garden, tea house, and a large koi pond where you can feed the fish.
Why Los Altos?
The Los Altos neighborhood truly has some of everything. Residents get both the quiet, family-friendly neighborhood as well as access to major stores and restaurants. The convenient access to the Long Beach airport and the 405 and 605 freeways make traveling easy. Furthermore, the various parks and attractions throughout the neighborhood provide plenty of opportunities for fun and entertainment. Los Altos is a place where big city life meets a small-town feel in perfect harmony.
Want to Move to Los Altos?
Many people have decided to call Los Altos home, and now you can too! Here at The Shannon Jones Team, we are experts in the area. Some of our team members even call it home! You can check out some of the homes for sale below. Or, you can set up your own home search HERE. If you need any help with it, please give us a call at 562.896.2456. We look forward to helping you explore Los Altos!
Check out these Homes for Sale in Los Altos