In this shifting real estate market, it's a good idea to stay informed on current market conditions. The changes we're experiencing are causing anxiety for many potential home buyers and home sellers.  But, it actually holds a lot of opportunities for both buyers and sellers! In this real estate market update, we're looking at the available statistics for July 2022 in Long Beach and surrounding communities. The number of new listings that came on the market in July 2022 was down 30.5%, yet the available inventory of homes on the market went up by 4.7%, this is a result of a drop in closed sales and homes that went under contract. The average sales price in Long Beach was $989,000, which was up from the same time last year. But, we're noticing a slowdown in price appreciation.
Since real estate agents and home sellers have gotten used to double-digit price appreciation, many homes in July 2022 were not priced optimally which led to more price reductions. Even though price reductions have become more common, we're still very much in a seller's market. If you're a potential home seller who's thinking, "I've missed my opportunity", that's not the case. Homes are still selling quickly, after around 16 days on the market. If you're a potential home buyer, now is the perfect time to jump on your home search. In our current market, you have more room to negotiate, as many of the homes that weren't priced right, to begin with, sit on the market.
For a more in-depth explanation, watch the video below for more information!
What do these numbers mean?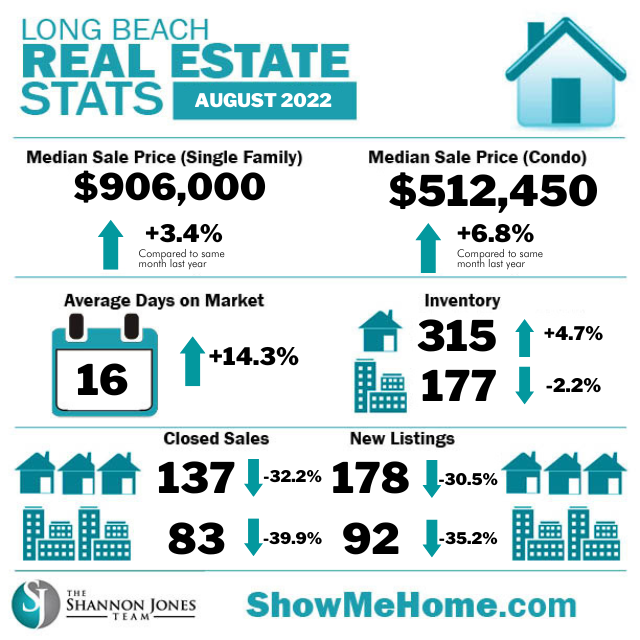 If you're a potential home seller or buyer in today's market, here are some suggested next steps:
Sellers
The word on the street is that the real estate market is shifting quickly! For some potential home sellers, this news can come off as disconcerting and can be looked at as a missed opportunity. However, it just means that extra measures must be taken to sell your home successfully. A strong pricing strategy, a proven marketing plan, and an experienced agent are all important factors when selling your home in a shifting market. The real estate experts at The Shannon Jones Team can help you put your best foot forward in the home selling process.
To get started, with the selling process click HERE for a free home valuation. You can also give us a call at 562.896.2456, or fill out the contact form at the bottom of the page. We'd love to chat and figure out what your home is worth and whether selling is the right move for you!
Thinking of selling your home because you want to downsize? Check out our downsizing blog HERE!
Download your free seller's guide HERE.
Buyers
The market is starting to look up for potential home buyers. If you've been waiting on the sidelines to purchase a home, it might be time for you to start up your home search again. Inventory is beginning to rise, giving home buyers more options and negotiating power. It's still imperative that you start your home search early and with experts by your side. The right real estate agent will be able to guide you through the home buying process and take away some of the stress that comes with buying a home.
Give us a call at 562.896.2456 so we can set up an appointment for you with a lender and start talking budget. We can also set up a personalized home search for you so you can be the first to know when new listings hit the market.
Download your free buyer's guide HERE.
Breakdown of Long Beach's Numbers
If you'd like to know about the statistics in your neighborhood or you're curious about the value of your home in Long Beach CA or surrounding areas, let us know. We'd be happy to help.
For a quick snapshot of the different zip codes, please scroll down for more information.
Long Beach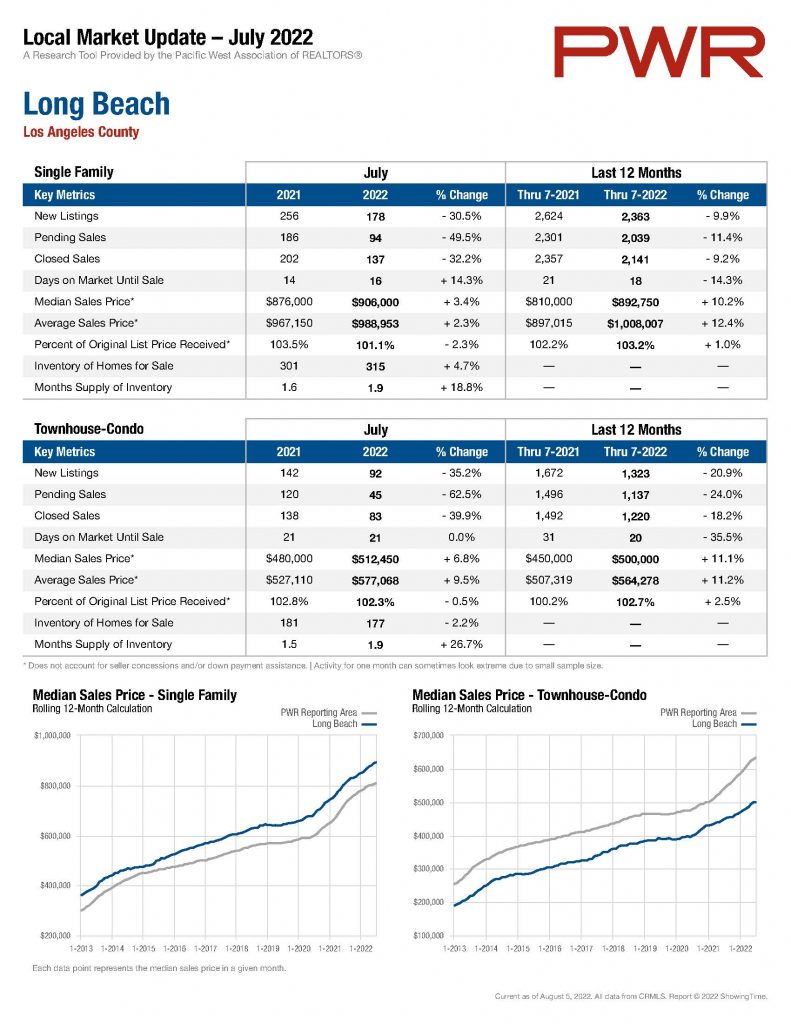 Lakewood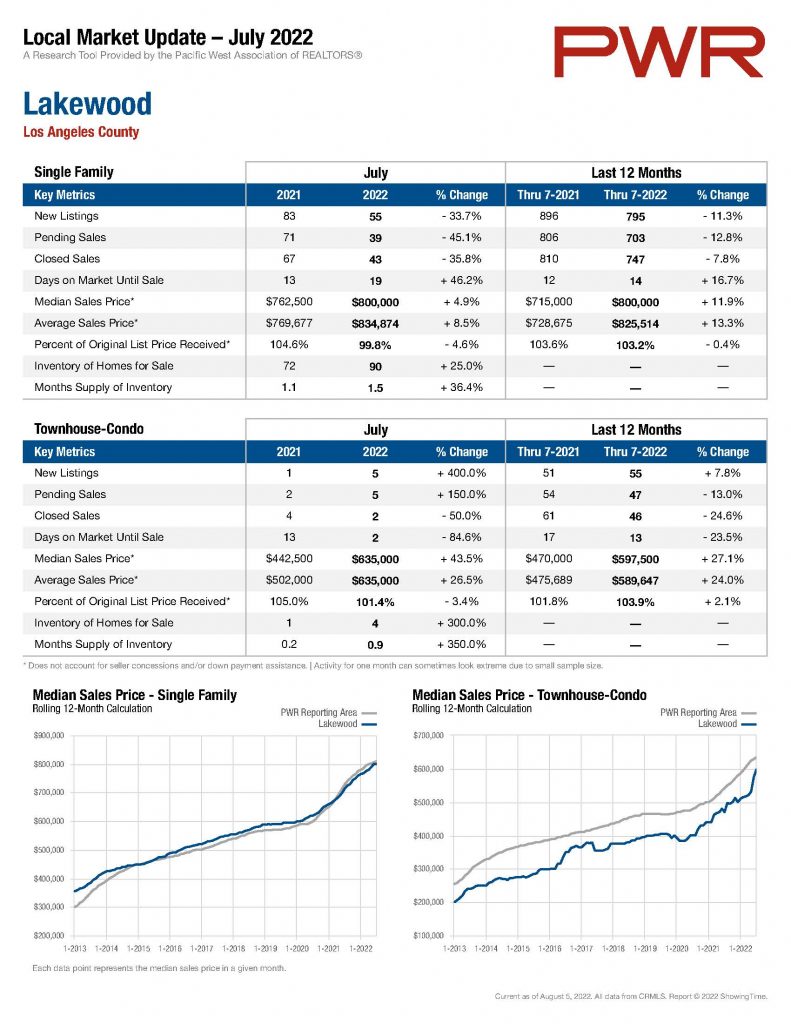 Signal Hill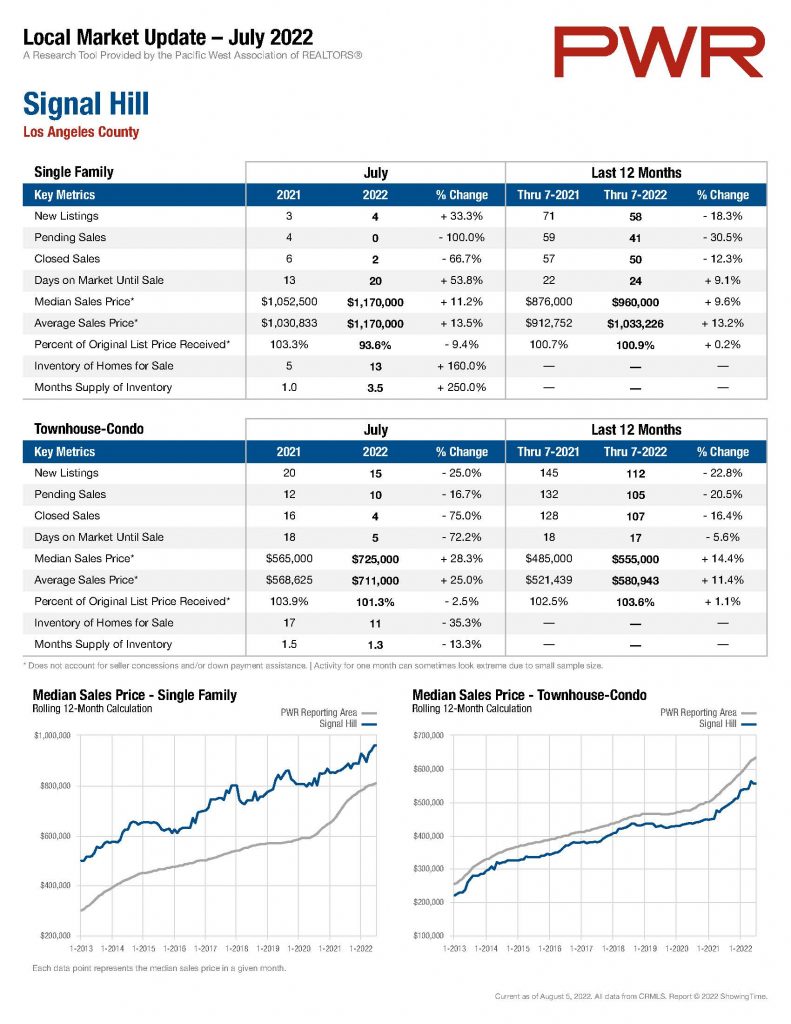 Long Beach Zip Codes
While much of Long Beach's real estate market is similar, there is some variation between zip codes, as illustrated by the numbers below. If you'd like more information, please reach out to us.
90802
90803
90804
90805
90806
90807
90808
90813
90814
90815
Other Recent Articles