Today is Friday the 13th, a day many people seem to feel is unlucky.  So we decided to look into superstitions and luck when it comes to the real estate process!
The thinking goes that if you follow certain superstitions, you'll increase your luck and sell your home quickly for a good price. Of course, superstitions won't sell a home. But if they did, here's how you'd get lucky in real estate.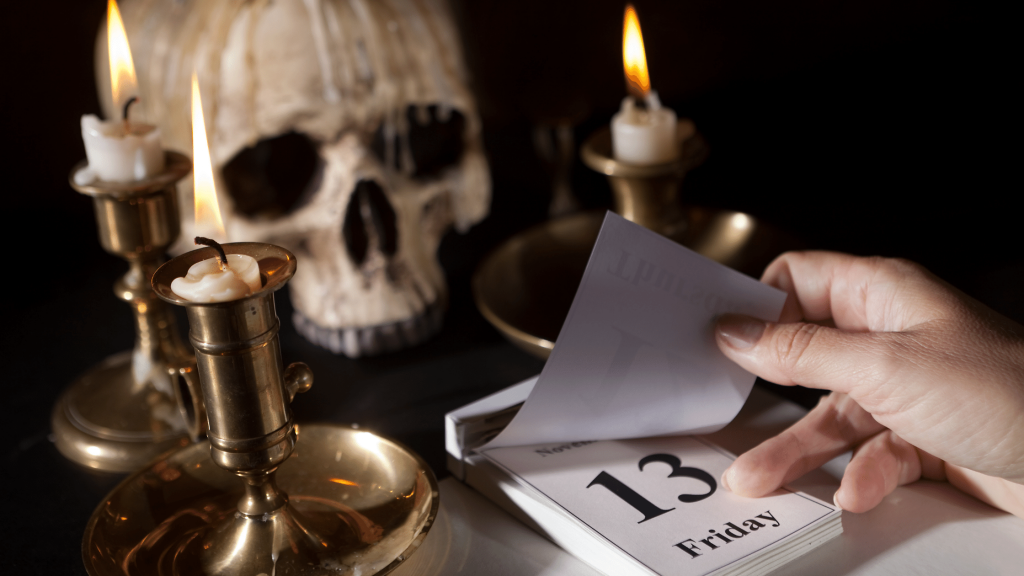 Numerology
Specific numbers can play a huge role in real estate superstitions. In Chinese culture, for instance, the number 8 is considered lucky because it's pronounced similarly to the Chinese word for wealth and prosperity. Therefore, you can sometimes find homes in heavily Chinese neighborhoods priced at, say, $368,000. You might even see a home in a more expensive neighborhood priced at $888,888. On the other hand, the number 4 sounds like the Chinese word for death, so it's considered unlucky.
In Western culture, 7 is seen as a lucky number – just go to Vegas! Of course, the most famous number is 13 – the unlucky number. Some people simply won't buy a home if the number 13 is in the address. Even though research shows most people don't believe the number 13 is unlucky, many developers will forgo the 13th floor all together because they don't want to risk alienating buyers who might be superstitious. In fact, according to a report in the Wall Street Journal, less than 5 percent of high-rise condo buildings in New York City have a 13th floor! Instead, the floors jump from 12 to 14.

St. Joseph
Another real estate superstition is burying a statue of St. Joseph – the patron saint of real estate – in your yard.
Some people believe burying a statue of the saint in their yard will help sell their home. In fact, some agents bury a St. Joseph statue as soon as the "For Sale" sign goes up. There are tales of homes that go for months without an offer — and then someone buries St. Joseph on the property and the offers come. It's superstition, of course, but it endures. If this is a real estate superstition you subscribe to, here are some tips:
Bury him near the for sale sign.
Bury him 12 inches deep and facing the road so he knows you're leaving the house soon.
If you are selling your apartment or condo, burying him in a flowerpot on a deck or windowsill works as well!
True story! Without naming any names we did have a client recently who buried a St. Joseph in her front yard. The next day, we received an offer she accepted! She insists that St. Joseph had a hand in it – in addition to our hard work of course!
Feng Shui
When it comes to the interior of a home, Feng Shui is important to many people. But did you know Feng Shui also plays a part in the location of a home? Homes on busy roads are considered unlucky because traffic is not good for chi. However, a home near water is lucky because water is said to have good chi. Another way you can welcome good energy into your home is with a red door. It is said that a red door will attract positive energy, and could be a plus with buyers.

Other Real Estate Superstitions
A frog can mean you're coming into some money. So if you see one when you're getting ready to sell your house, take this as a good sign!
Seeing a blackbird nesting at an open house is a great sign. Blackbirds bring good luck!
Before selling your home, take all your personal photos down. Not only can this help you sell your home, but if a picture falls off the wall while you're selling, this is considered bad luck.
If you see a black cat cross your path when looking at a potential home, think twice about submitting that offer!
Think about buying a "haunted" house? Here's what you need to know!
Place an acorn on your windowsill to prevent your home from burning down with a strike of lightning!
Don't bring old brooms into a new home – it can bring bad luck!
What's luck got to do with it?
While real estate superstitions can be fun to read, it's not smart to put a lot of stock in them. At the end of the day, hard work, a digital marketing plan, and strong negotiating skills are what's going to help you sell your home, or finally buy that dream home. If that's what you're looking for, the real estate experts at The Shannon Jones Team can help!