Carroll Park Historic District is one of the oldest and most unique neighborhoods in the city.
The iconic curving streets and peaceful nature give it a personality all its own.
Carroll Park was laid out in 1907, developed by John Carroll, and consists of several looping narrow streets lined with trees and situated around a quaint park. The street that makes up the inner circle is anchored by four landscaped islands. Carroll Park was the first planned tract neighborhood in Long Beach and in 1982 it was one of the first to become a designated Long Beach Historic District.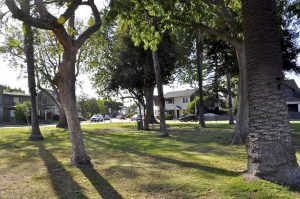 Carroll Park is bordered by 3rd Street on the south, 4th Street on the north, Junipero on the west and Wisconsin on the east. There are only about 80 homes in total, and the neighborhood has one of the lowest turnover rates in the city.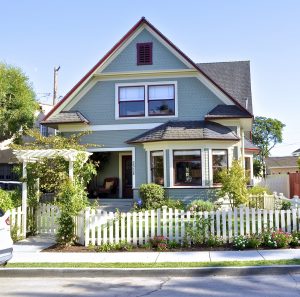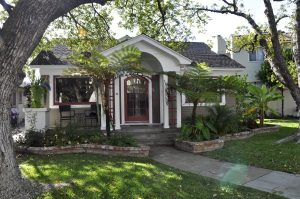 It is said that Carroll's daughter had health problems, which influenced the design of the neighborhood. The curving, almost circular pattern of the streets were meant to stop farmers from driving their loaded wagons through the neighborhood and kicking up dust on the way to the market in Downtown Long Beach. The wagons may now be long gone, but current residents still enjoy a lack of car traffic.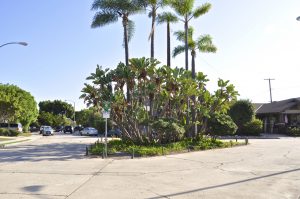 Homes in this neighborhood were built between 1898 and 1923, making it one of the oldest of Long Beach's Historic Districts. Many of these original homes were large and impressive, though over the years many smaller homes have been added as well. In fact, only a few of the original homes remain. There are all types of housing styles represented in Carroll Park including California Bungalows, Craftsman, Colonial Revival, and Mediterranean.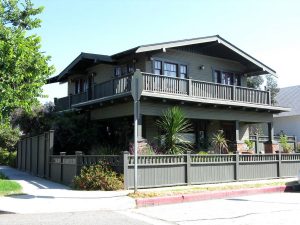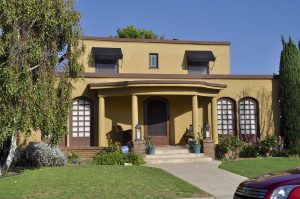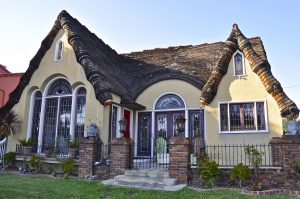 Carroll Park's neighborhood association has been around for years, and residents come together for an annual potluck picnic every year. The neighborhood association also deals with anything that threatens the peacefulness or historic nature of the Park, though this rarely happens. Unlike some of the other Historic Districts, Carroll Park does not offer home tours – the last one was in the summer of 1982. Aside from two churches on the outskirts, there are no schools or businesses within the boundaries of Carroll Park, which only adds to its peaceful nature. Children living in this neighborhood become students of schools like Fremont Elementary School, Burbank Elementary School, Mann Elementary School and Wilson High School.
Residents within Carroll Park are not short of any amenities despite the lack of businesses. The neighborhood is adjacent to 4th Street Retro Row, a few blocks away from the beach, and just a short drive from Downtown Long Beach or Belmont Shore. Carroll Park is the perfect neighborhood for having a peaceful, small-town feel while still having so many great shopping, dining, and entertainment options just minutes away.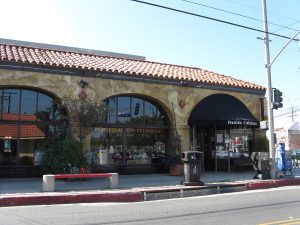 Want to call Carroll Park home? We'd be happy to help!
Give us a call today at 562.896.2456.
Homes for Sale in Carroll Park, Rose Park, and Alamitos Beach