As we approach the end of the year, Long Beach continues to offer a strong real estate market with numerous opportunities for sellers. The increase in prices, coupled with the decline in inventory and sales, creates an environment where homes continue to sell quickly. If you're thinking about selling your property either now or in 2024, now may be the time to consider how you can take advantage of these favorable conditions.
One of the reasons that inventory has been so low is because "move up" buyers have been locked in place by higher mortgage interest rates. But with a cooler inflation report causing interest rates to edge down this week, it might be time to consider the possibility of a move if you've been putting it off.
Sellers
With inventory remaining low and demand high, sellers have the advantage in this market. With strategic home prepping and pricing, a proven marketing plan, and an experienced agent, you'll find your home may sell easily — and for top dollar. To get started, with the selling process click HERE for a free home valuation. You can also give us a call at 562.896.2456, or fill out the contact form at the bottom of the page. We'd love to chat with you about your plans!
Buyers
If you've been waiting on the sidelines to purchase a home, it might be time for you to start up your home search again.  It's beneficial to start preparing for your home search ahead of time and create an effective search strategy since inventory remains low. The right real estate agent will be able to guide you through the home buying process and take away some of the stress that comes with buying a home. We can walk you through the home buying process, refer you to a lender, and create a personalized home search for you. Want more details on buying? You can also download a home buyer's guide HERE.
What are the latest numbers?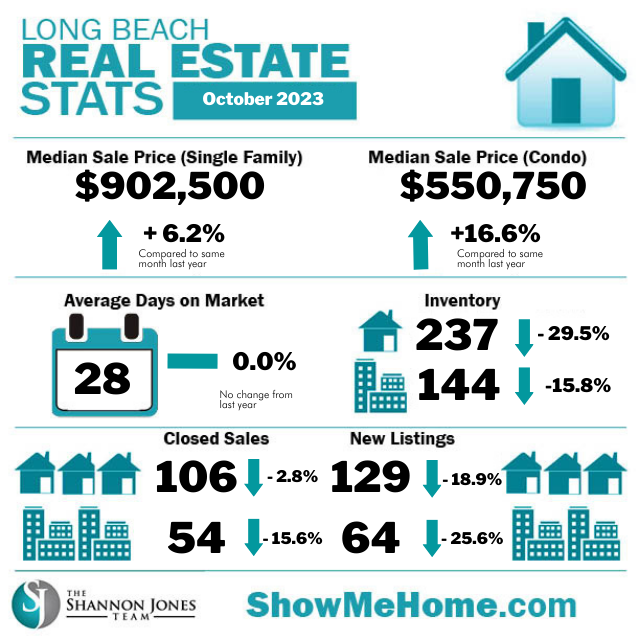 Breakdown of Long Beach's Numbers
For a quick snapshot of the different zip codes, please scroll down for more information.
Long Beach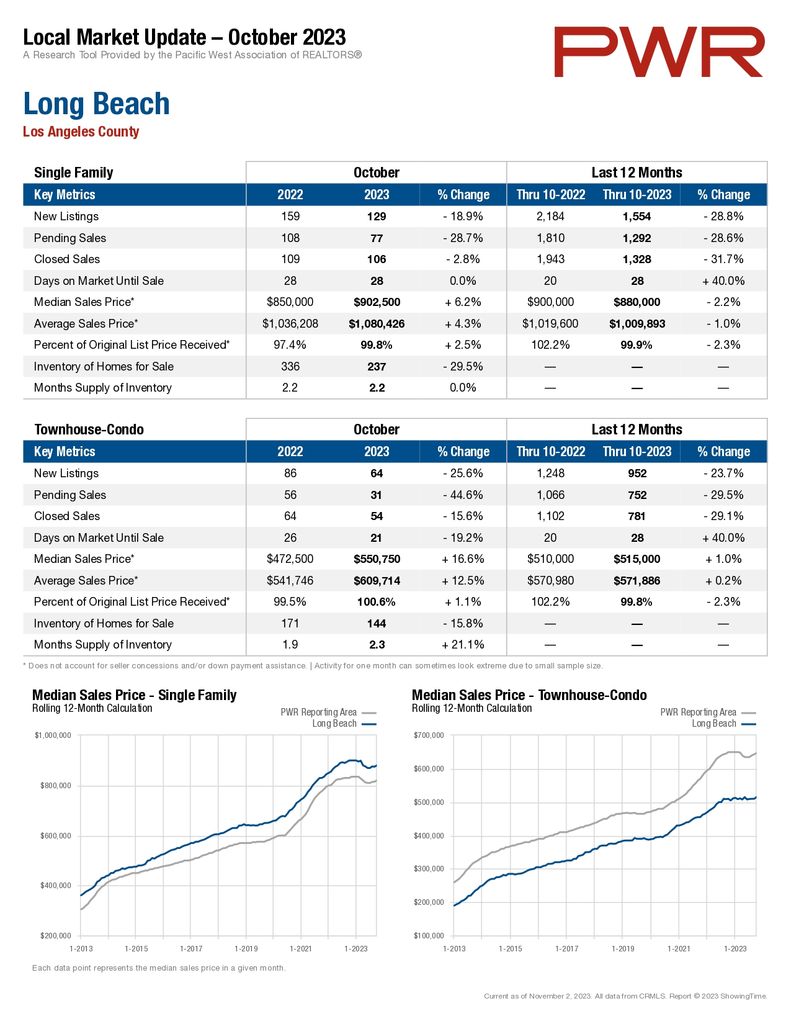 Lakewood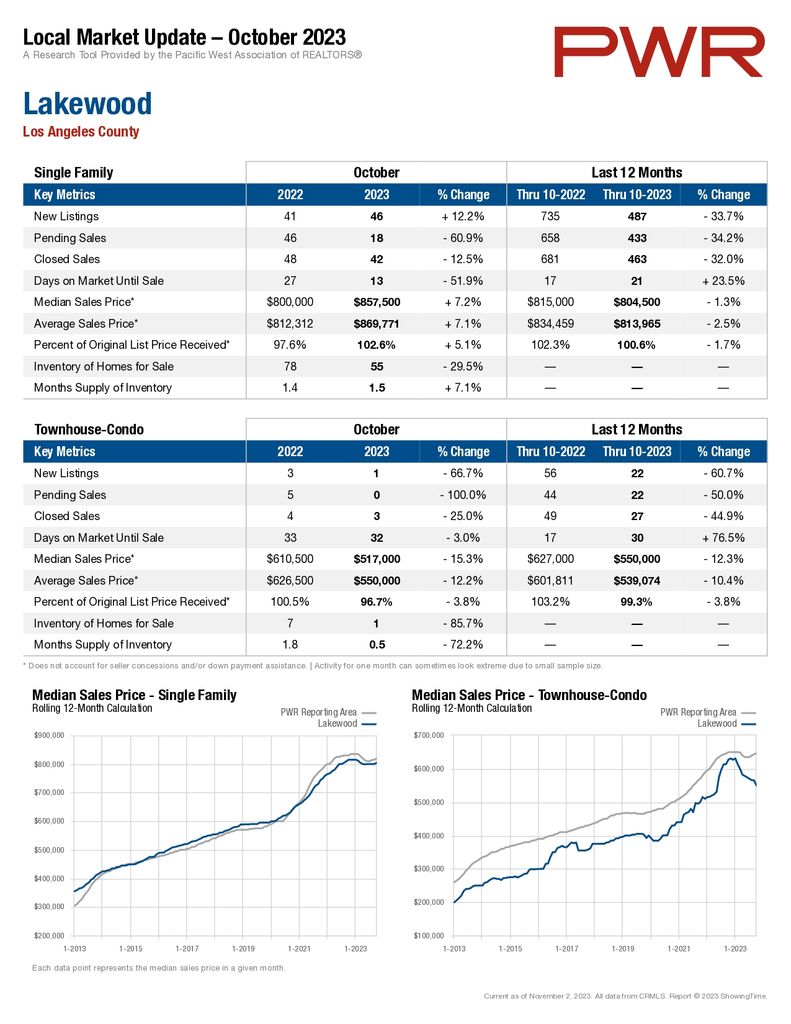 Signal Hill
Long Beach Zip Codes
While much of Long Beach's real estate market is similar, there is some variation between zip codes. This variation is illustrated by the numbers below. If you'd like more information, please reach out to us.
90803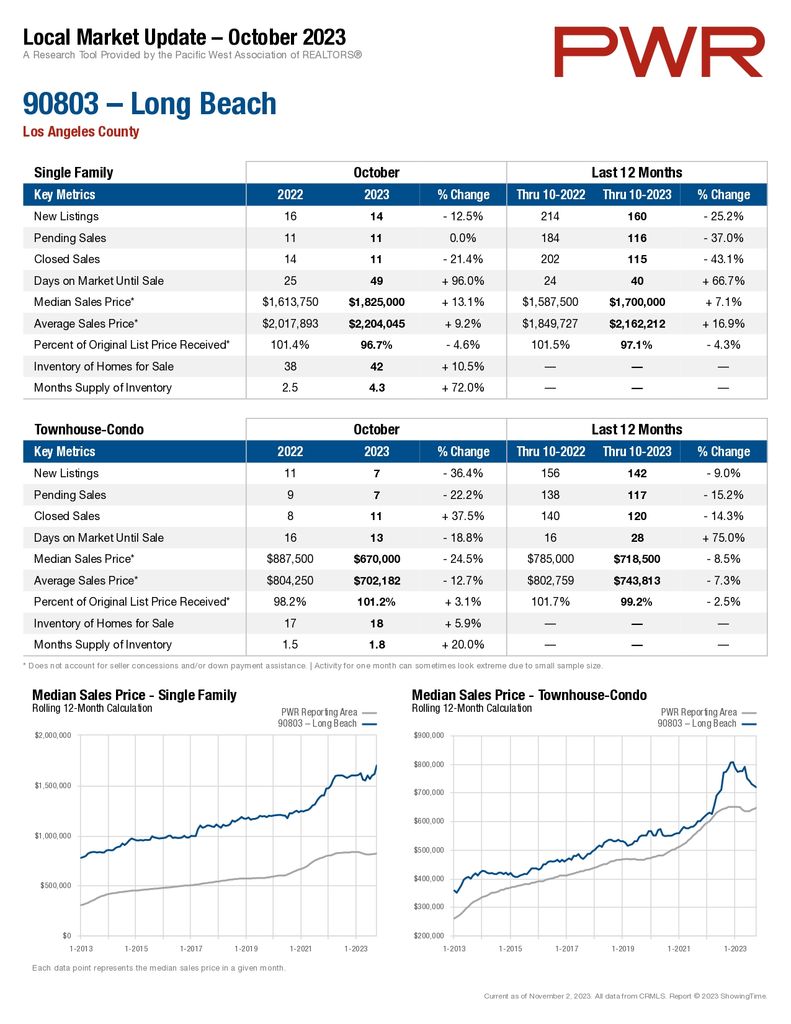 90804
90805
90806
90807
90808
90810
90813
90814
90815
Other Recent Articles